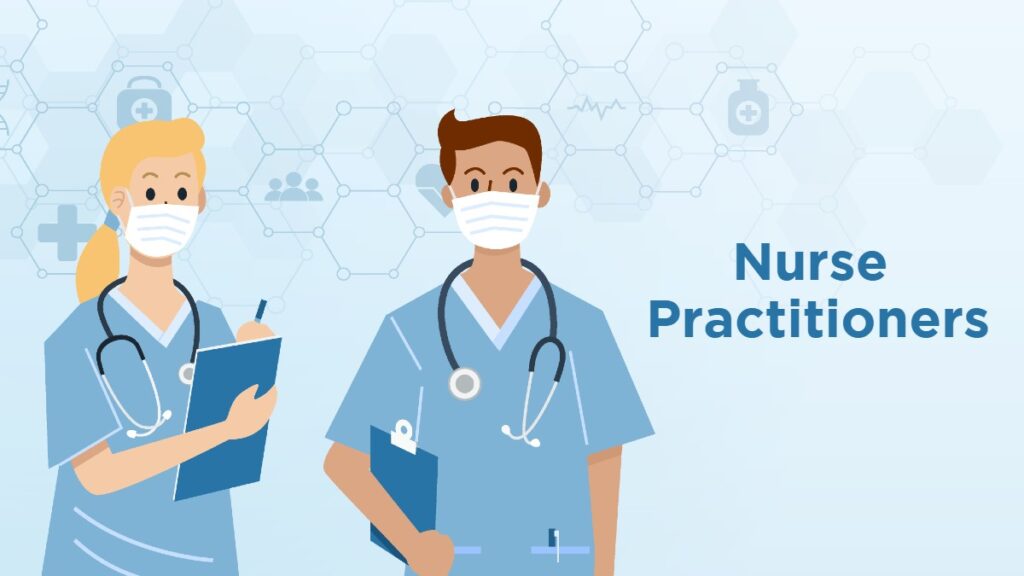 Nursing has evolved over the years, and modern nursing is vastly different from previous years. Today, nursing has become a broad field, encompassing several subfields, and new areas keep emerging, further broadening it. Nurses work hard, as they are responsible for multiple tasks. Technology and recent studies have given new dimensions to nursing; still, the motive behind nursing is the same, to provide patients the best possible care.
Nurse Practitioners
Nurse Practitioners, NP, also called APRN, Advanced Practice Registered Nurses, earn masters or doctoral-level education and advanced practice training. NPs can look after various patients and are equipped to perform multiple tasks in healthcare facilities. Advanced nursing courses equip nurses with clinical knowledge to practice acute or primary care. NPs undertake rigorous training to earn certification and be recognized as Nurse Practitioners. Besides, they have to continue self-learning and professional development to stay abreast with the latest happenings of the nursing world. NPs can work in healthcare facilities and can lead their practice. NPs can diagnose illnesses and prescribe medicines if the doctor is not available.
Moreover, the modern world offers e-degrees that enable nurses to set their schedules and are affordable. Therefore, aspirants can register themselves in one of the accredited online MSN programs and earn a master's degree in nursing. Earning a higher degree gives them an in-depth insight and enables them to climb the ladder of success. 
Primary Healthcare
As per WHO, primary healthcare is a societal approach to wellbeing. It focuses on achieving the highest possible level of wellbeing by concentrating on people's needs and preventing diseases. NPs contribution in primary healthcare is of extreme significance as they are crucial to delivering better patients outcomes. They take a holistic approach to various health conditions and work alongside doctors and other healthcare practitioners.
Whether NPs work independently or are associated with healthcare facilities, they often come to the forefront and take the lead roles. NPs hold advanced qualifications as they earn a unique blend of medical and nursing qualifications. Their advanced degree and competence enable them to provide patients with patient-centered care.
What Do Nurse Practitioners Do in Primary Healthcare?
Unlike RNs, Registered Nurses, NPs enjoy a certain level of freedom and are allowed to decide on the doctor's behalf. Their advanced qualifications and regressive training make them eligible to act as doctors in a physician's absence. NPs can provide a wide range of services to patients, such as:
record patients' information
retrieve patients' past medical records to derive a conclusion
order and interpret medical tests
diagnose medical issues
devise treatment plans
prescribe medication or administer drugs through injections
create aftercare plans
In addition, NPs also raise awareness about the prevention of diseases, offer to counsel and educate patients and their families about care after being discharged and promote a healthy lifestyle. NPs play an active role in primary care. NPs have shared doctors' burden and somewhat fill the need of more doctors in medical organizations.
Significance of Nurse Practitioners in Primary Healthcare
NPs are not ordinary healthcare workers as they wear multiple hats. NPs are educators, administrators, mentors, and researchers. They participate in professional organizations and health policy activities to help advance the role of Nurse Practitioners. The cost of healthcare has risen aggressively in the past few years, making it difficult for the public to seek medical services. NPs can lower the cost of medical care by providing super-quality care.
Various studies have suggested that an increasing number of NPs join the medical industry, and their contribution has resulted in higher levels of patient satisfaction. The most significant advantage of NPs participation in primary healthcare is that it has helped address the shortage of doctors and has given relief to them. Through cost-effective, high-quality, patient-centered care, NPs have provided many solutions that emerged because of the lack of healthcare workers.
NPs are different from other healthcare workers as they receive a blend of medical and nursing training. The combination of both disciplines enables them to provide a unique emphasis on holistic health. NPs do not focus on one aspect of health; instead, they concentrate on health education and disease prevention to promote wellbeing. They offer to counsel and guide patients to make smarter choices to lead a healthy life and keep illnesses at bay.
Conclusion
Nursing is a dynamic career and a crucial constituent of the healthcare industry. Many modern people want to adopt a profession that allows them to give back to the community while earning substantial money. Nurse Practitioners undergo extensive training and achieve higher levels of nursing degrees. Their understanding of medical and nursing enable them to fill doctors' shoes in their absence. Moreover, they are qualified to diagnose illnesses through reading medical reports, make their assessments, and devise treatment plans. NPs look after a multitude of tasks and have a crucial part in modern nursing.