With the growth in the aging population and healthcare services, it is no secret that healthcare is one of the fastest-growing industries worldwide. Hospitals and other medical centers help people deal with their problems by providing the best healthcare. Today, the healthcare industry does not restrict itself to treating patients only. Instead, it has also become a source to spread awareness regarding emerging healthcare challenges.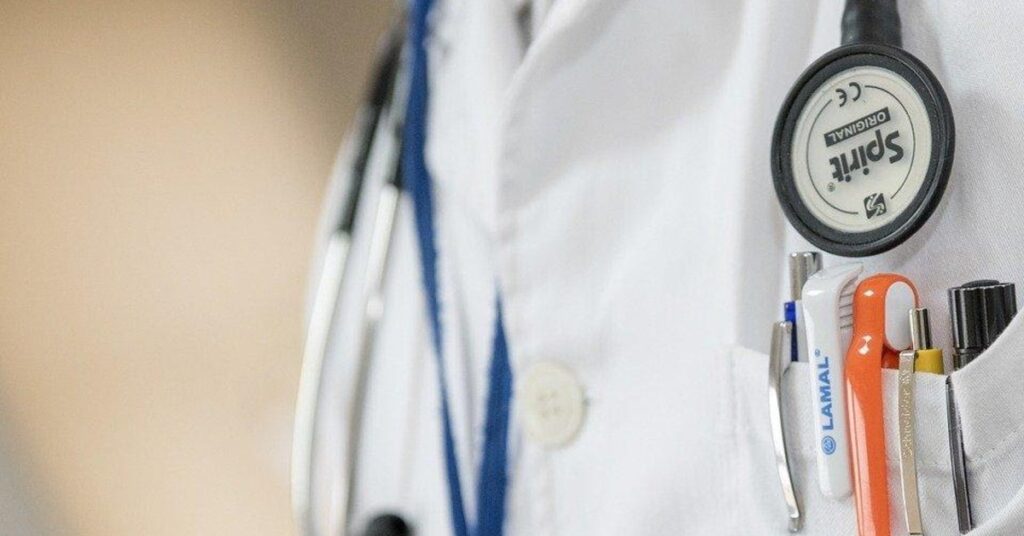 Like every other industry, the healthcare sector needs experts to run all the hospital functions smoothly. Due to the growing number of patients and departments in the healthcare sector, the need for healthcare administrators is now more than ever. These individuals are responsible for overseeing all operations to ensure that every facet of the medical center runs smoothly. Furthermore, they are in charge of dealing with any issue that may arise and cause disturbance to the facility.
There is no denying that each year the healthcare industry experiences different challenges. However, in 2020, the COVID-19 pandemic has affected the healthcare sector in more than one way. Consequently, today healthcare administrators need to grapple with a wide range of new challenges. Some of the top challenges that healthcare administrators must navigate through to stay ahead in the game include:
1. Leadership
Most healthcare professionals lack the formal education and skillset required for the healthcare leadership role. These professionals have the pressure of stepping up and taking the managerial position. However, with no proper training or expertise, they fail to administer the system properly. Even if these individuals want to pursue education, they cannot do so because of their demanding schedule and work responsibilities. As a result, the healthcare centers have to encounter many unavoidable challenges.
However, self-motivated and ambitious individuals who wish to excel in their careers can pursue Masters in health administration online degree to develop management skills. The education program can help the students gain professional skills to deal with different challenges in the healthcare sector.
2. New Talent
Given the rise in healthcare needs due to the pandemic, one may expect that the healthcare industry will grow exponentially in the upcoming years. Many aspiring healthcare professionals who wish to join this field expect a high earning potential. It is because these individuals want to compensate for their student loans. Thus, hiring a workforce for the healthcare facility has become a significant challenge for health administrators.
Healthcare executives often find it challenging to recruit highly skilled employees within a set budget. Publishing an advertisement isn't just enough; administrators need to make a strong relationship with the schools at the local level. That way, they can educate and give training to the employees. Apart from this, it is crucial to have a thorough understanding of the labor market. Healthcare executives must learn how to attract new talent, acquire them and retain the existing ones.
3. Big Data
One of the toughest challenges for healthcare administrators in the present age is big data analytics. Previously, medical centers would only record data using Electronic Health Records (EHR). However, hospitals need to record data with advancements in technology and gain actionable insights from the data. Doing so can help healthcare administrators make data-driven decisions and increase productivity. It can also help in enhancing clinical trial processes and improve the overall revenue stream.
Although big data provides many benefits to the healthcare sector, there is no one source or technology to store, retrieve, or assess the data. Thus, making it difficult for healthcare leaders to utilize data and gather valuable insights. Moreover, healthcare administrators must ensure they abide by federal and state law while gathering information from big data. They also need to make sure the data collected is encrypted and secure to prevent any unauthorized usage.
4. Cyber Attacks
Although cyberattacks and privacy breaches aren't something new for the healthcare industry; however, during the ongoing pandemic, the graph of such activities increased significantly. One of the reasons is the healthcare services online. The more healthcare facilities adopt new technologies, the more it is necessary to secure the health information system.
When a data breach happens, hospitals are vulnerable to such threats apart from patients' private information. The medical facility might have to pay a massive amount if it fails to comply with the industry standards. To minimize the frequency of such events, health administrators work continually with the IT experts and security teams to ensure and secure data. The professionals use multi-factor authentication and other software to provide the patients with the highest degree of security.
5. Telehealth
The rise in COVID-19 cases and human interaction restrictions have encouraged the healthcare sector to implement telehealth services. Online appointments and virtual care are the new normal. Many healthcare administrators are encouraging hospital faculty to transition from in-person sessions to telehealth permanently. Although the decision may provide various benefits, there remain some challenges too. Enabling telehealth services can expose patients and doctors to cybersecurity attacks and cause hindrance in care services.
Furthermore, telehealth services aren't very feasible for all patients and hence can't replace face-to-face interaction permanently. Some patients, such as older people or those with Alzheimer's and dementia, can't receive quality care with telehealth services. Therefore, healthcare administrators can experience a big challenge when it comes to the implementation of telehealth.
Conclusion
The field of healthcare administration is full of challenging and arduous tasks, no denying that. Monitoring healthcare facilities and managing financial operations requires patience, hard work, and extensive knowledge. Those individuals looking forward to being a part of this demanding career must ensure that they can face the complex problems of today's world.