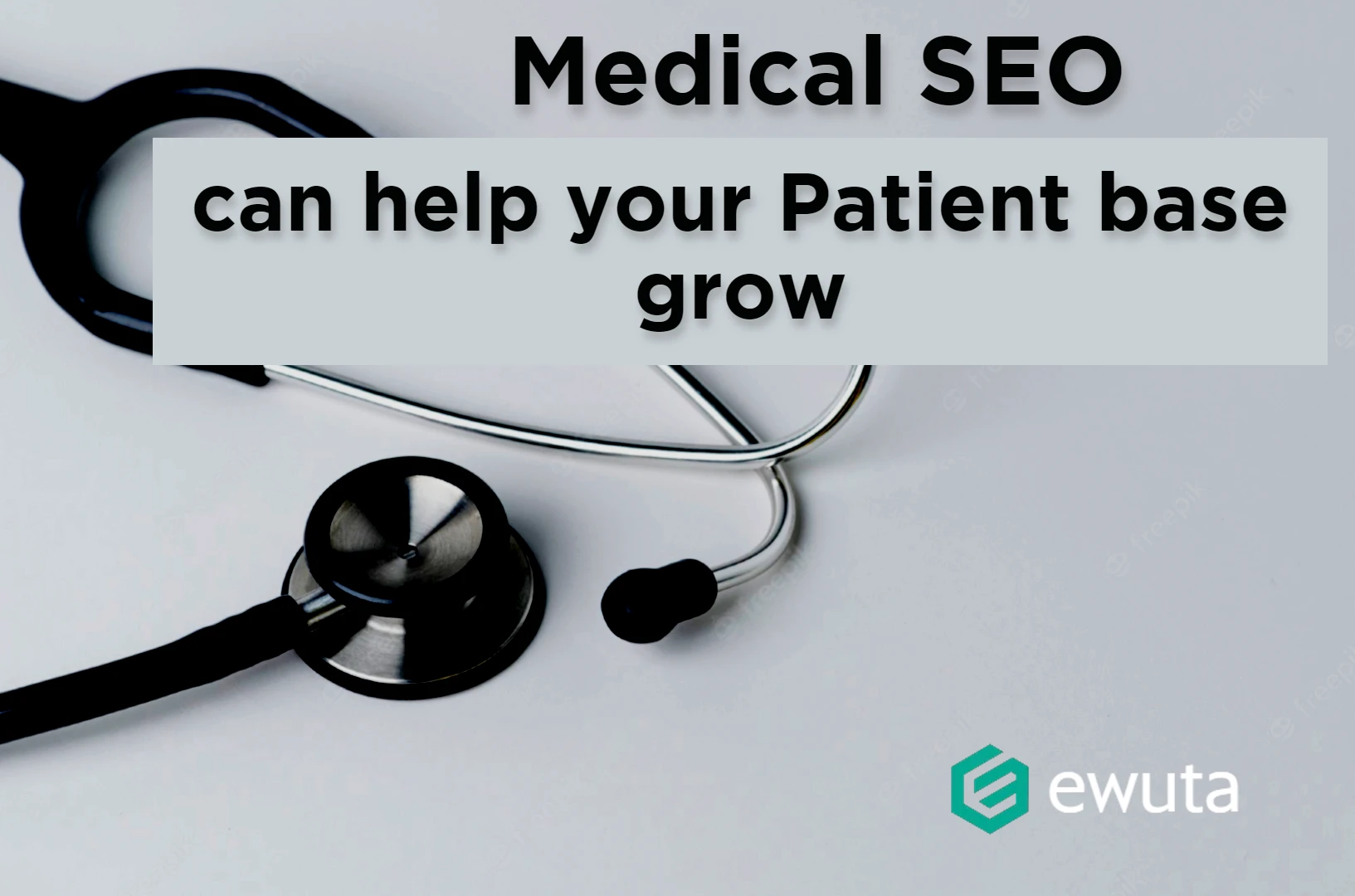 If you're a doctor or run a medical practice, then you know that it's essential to have a strong online presence. Not only is this great for marketing your business, but it also allows patients to find you and healthcare information more easily. However, many doctors and medical practices struggle with search engine optimization (SEO). This can be due to the fact that they don't understand how it works or because they don't have the time to do it themselves.
Medical SEO is a specialized form of SEO that is designed specifically for doctors and medical practices. It takes into account the unique needs of the medical industry and uses strategies that are known to work well in the field. If you want your patient base to grow, then you need to invest in medical SEO. In this article, we'll discuss some of the ways that medical SEO can help your patient base grow.
What Is SEO?
SEO is the process of improving the visibility and ranking of a website or web page in search engine results pages (SERP). This is done by optimizing the website content, structure, and on-page elements like titles, metatags, and anchor text.
The goal of SEO is to increase the quantity and quality of traffic to a website or web page from search engines like Google, Yahoo, and Bing. By creating an SEO strategy, you can improve your chances of appearing in the top search results for relevant keywords, which will ultimately lead to more website visitors.
Benefits Of Medical SEO
Still not convinced that medical SEO is worth the investment? Here are a few benefits that may change your mind.
1. Increases Number of Quality Leads
Medical SEO can help you increase the number of quality leads. This is because when people search for medical terms related to your practice, they are more likely to be interested in your services. For example, if you're an oncologist, someone who searches for "cancer treatment" is more likely to be looking for an oncologist than someone who searches for "avoiding cancer."
By optimizing your website for relevant keywords, you can make it more likely that people who are interested in your services will find your website. This will result in more leads and, ultimately, more patients.
2. Establishes Trust and Authority
When people search for a medical term and see your website in the top results, they will automatically assume that you're an authority in the medical field. This is because search engines like Google only rank the most relevant and trustworthy websites in the top positions.
By establishing yourself as an authority, you can build trust with potential patients. This trust is essential for converting leads into patients.
3. Helps To Educate Your Patients
Lastly, medical SEO can help to educate your patients. This is because when you optimize your website for specific medical keywords, you can provide informative content that will teach patients about their condition and how to treat it.
This educational content will not only help patients better understand their condition, but it will also make them more likely to choose your practice when they're ready to seek treatment.
How To Get Started with Your SEO Campaign
After understanding the benefits of medical SEO, you're probably wondering how you can get started with your own SEO campaign. Here are a few tips.
4. Analyze Your Current SEO Strategy
The first step is to analyze your current SEO strategy. This will help you identify any areas that need improvement. Once you've identified the areas that need improvement, you can start making changes to your website.
As reported by Digital Authority Partners, some things you should look at include your website's title tags, meta descriptions, header tags, and keyword density. You can use a free tool like Google's Page Speed Insights to get a detailed report of your website's current SEO.
5. Start Keyword Research
Next, you need to start keyword research. This is the process of identifying which keywords your target audience is searching for. Once you know which keywords they're searching for, you can start optimizing your website for those keywords.
There are a number of free tools you can use to do keyword research. Google's Keyword Planner is a popular choice. Another option is KWFinder.
6. Create Compelling Content
Once you've identified the keywords you want to target, you can start creating content for your website. This content should be informative, well-written, and relevant to your target keywords. Remember, the goal of SEO is to provide value to your target audience.
If you're not a skilled writer, you can hire a freelance writer to create content for you. Just make sure that the writer you hire understands SEO and can write quality content.
7. Optimize Your Website for Local Search
To attract local patients, you need to optimize your website for local search. This means including your city and state in your title tags, meta descriptions, and header tags. You should also create a Google My Business listing and make sure your NAP (name, address, and phone number) is consistent across all of your online listings.
Local SEO is especially important for medical practices because patients are often more likely to choose a practice that's located near them.
8. Engage In Social Media Marketing
Make sure to engage in social media marketing. Create profiles on popular social media sites and share your content on those sites. You can also use paid advertising to reach a wider audience. For example, Facebook allows you to target potential patients by interests, demographics, and location.
9. Monitor Your Results
Finally, it's essential that you monitor your results. This means tracking your website's traffic and conversion rate. You can use Google Analytics to track your website's traffic. And you can use Google Search Console to track your website's conversion rate.
Monitoring the results of website visits shows you how well your SEO campaign is performing and ensures you're not making any common SEO mistakes. You can then make changes to your campaign as needed to improve your results.
Conclusion
Medical SEO is a powerful marketing tool that can help you attract more leads and convert more patients. By optimizing your website for specific medical keywords, you can establish trust and authority, educate your patients, and attract local patients. If you're not already using medical SEO, now is the time to start, or choose an SEO company that can help you with your marketing efforts.