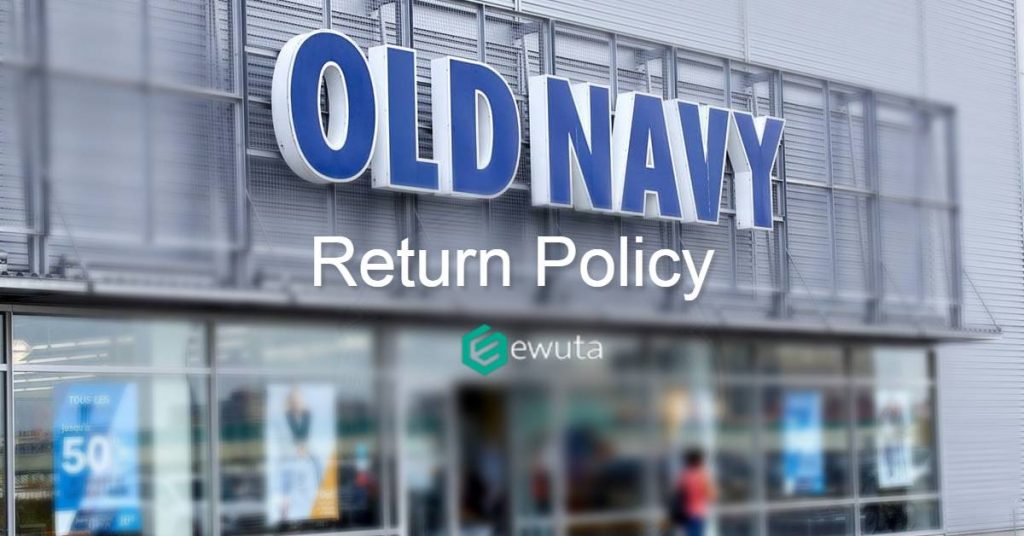 Old Navy is an American based clothing and accessories retail store that sells men and women's clothes at affordable prices. This retail store is a property of Gap, operating both online and offline. Old Navy return policy seems to be the same with any other retail stores partnering with Gap.
There are different reasons why a customer may wish to return an item back to the Old Navy. The order may be a little too big for them or the style was not what they were expecting. The Old Navy will be happy to accept your returns and exchanges when you return them.
Old Navy Returns Policy
Customers who wish to return items purchased from Old Navy stores or their website will have to do so within 45 days. Items purchased from Athleta can be returned within 60 days while Items purchased from Hill City can be returned within 30 days.
You can return items you purchased online to any Old Navy, Gap and Banana Republic store close to you. Returns and exchange are free of charge but customers must print out a shipping label from the retailer's website.
You can return and exchange items through mail. To return items for refunds through mail, all you have to do is to use the prepaid return shipping label included in your package. Pack your item very well with the original packet that came with it.
To return items through mail for exchange, Customers need to call 1-800-OLDNAVY and order for the Item replacement. Customer service representative will waive the shipping cost on the replacement order and the return shipping cost for the returned shipment.
This ensures you get the item you want, as well as credit for any discounts used.Old Navy do not accept cash on deliveries. If you are returning item without their prepaid shipping label, you will be the one to pay the shipping fees. They will not refund original shipping and handling fees.
So you can find out more about Gap returns and refund here: https://oldnavy.gap.com/customerService/info.do?cid=82724&cs=return_policies
Old Navy Refunds
Old Navy will refund your purchase amount to the original method of payment, such as the credit card used for the order. If the refund is applied to your credit card, your credit card company may take up to 10 additional business days to post the refund to your account.
Items returned through mail will be refunded when they receive the delivery. The will send you an email to confirm that the return has been completed. Refunds will be issued to the original payment, like the credit card used for the order. It may take up to 10 additional business days to post the refund to your account.
FAQs
What is the return policy for Old Navy?
Old Navy clearly states that Final Sale purchases are final – no returns allowed. Customers have 45 days to return items purchased in store and online.
Can you return to Old Navy without a receipt?
Yes. You can return items at Old Navy without a receipt or tags for store credit. If you've cut the tags off, try to return your item sooner because if the item went on sale since you bought it, you'll only get the current sale price as store credit.
Will Gap accept returns after 45 days?
You can still return merchandise after 45 days. You'll receive a merchandise certificate via mail for the current selling price of the items.