Facebook needs no introduction!
As on Q1 2020, there were 2.6 billion active monthly users on Facebook. Isn't it awesome !!
Its influence in everyday life, news, entertainment & world politics is visible to everybody.
Facebook has done some amazing work in building an online community & smartly monetizing it.
Many new social networking platforms are coming up with innovative features. They can challenge Facebook supremacy in coming years. So if you are on this page because you are looking for the best facebook alternatives, facebook alternatives for conservatives.
Let's see the contenders ! So we have listed below the top 10 websites like Facebook which is also Facebook alternatives 2020.
Top 10 Social Media Sites like Facebook
A) Linkedin :
Linkedin is the world's largest professional network with more than 690 million users in 200 different countries & territories worldwide. Linkedin is on the number one list of social sites like Facebook. It's a one stop choice for professionals who want to connect, socialize, learn & network with different professionals.
Linkedin uses its unique algorithm to boost user engagement. It has 2 primary goals :
1) Prioritize good content
2) Boost engagement
No professional platform in the world except Linkedin provides features to create company pages, personal profile, followers, jobs, hiring & online learning courses.
Linkedin also offers Linkedin premium which offers professional Career, Business, Sales & hiring services.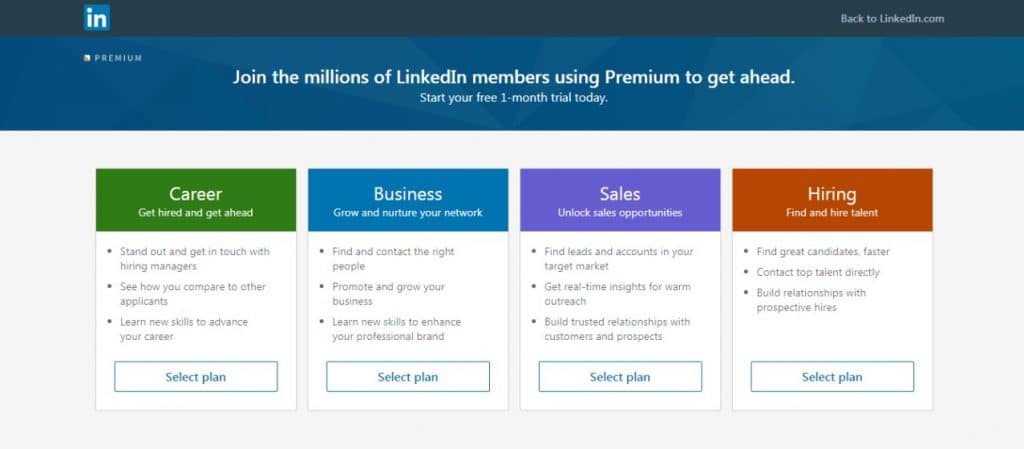 You can find top notch professional celebrities on Linkedin :
Richard Branson : CEO at Virgin group
Satya Nadela : CEO at Microsoft
Ryan Holmes : CEO at Hootsuites
Jesper Brodin : CEO at IKEA group
Gary Vaynerchuck : CEO at VaynerMedia
Neil Patel : Co-founder at Neil Patel Digital
Are you super curious to catch them ? Join Linkedin now!!
See: How to Enable Dark Mode on Facebook
B) Pinterest : 
Pinterest is a visual search engine having more than 367 million monthly active users. A user can post his image, video, graphics, wallpaper in the form of pins. Pinterest is also among the social media websites like Facebook in terms of pictures and videos.
There are billions of pins on Pinterest ranging from emotions, nature, wildlife, climate, health, celebrities, personalities & lots of interesting topics.
Pinterest pins let their users show their colorful personality side.
Infact not too many people know that pinterest is widely used for marketing tangible & intangible products. You can create an infinite number of followers on Pinterest & earn good money too ! That's the reason Pinterest is growing at a lightning speed !!
C) Ello :
Ello the 3rd website alternative to Facebook. Ello is an advertisement free social networking website for artists and fans. Ello is among the list of chatting sites like Facebook.
Artists are from multiple streams like Arts, Entertainment, Writing, Music, Curation, Architecture, illustration, Music, Design, Photography.
It's an ultimate place for brands and artists to collaborate, network & work together.
Imagine the kind of dedicated traffic that Ello gets from millions of genius creative brains.
D) Vero:
Vero is a social media platform and the number 4 social media sites like Facebook, which has grown to 3 millions of users in no time.
This platform is 100% advertisement free and claims not to use any data mining and algorithm.
Vero provides never seen before features in social media platforms like the
Ability to choose an audience with whom one can share posts.
Completely safe shopping experience without leaving your feed.
World's first personal library to find everything that has been shared to you.
Good news ! Vero is not charging any subscription fee. Join now before they change their minds!!
E) Diaspora : 
Diaspora is a unique ad free social network platform which prioritizes data safety above anything. There is no concept of a single central server for storing data. Server is completely decentralized.
Diaspora make use of pods to decentralize data across the world.
Network infrastructure is distributed among the users itself.
Such a network ensures complete data safety and cannot be hacked.
Diaspora relies on hashtags for posts so that only like minded people see the posts.
They use dedicated Share buttons for resharing posts.
Also users can make use of @mention to attract somebody's attention instantly.
SEE ALSO: 15 Best Websites to Watch Cartoon Online
F) My Space : 
My Space is an advertising supported social media network sites like Facebook that allows users to create their profile pages. It was the first platform to reach an enthralling global audience of music, pop culture & technology. My Space is one of the new social media sites like Facebook.
They publish all sorts of latest articles for music & movie fans.
One can post their pictures to create an image mix on their deck.
Members can upload their copyrighted music, manage their albums & upload their self created videos.
MySpace is strictly against copyright violation of any content uploaded on their platform.
G) MeWe
MeWe has a distinct social networking model and MeWe is among the free social media sites which does not believe in selling user data for business.
In Fact there are no ads, no spyware, no targeting & no news feed manipulation.
It has easy to use features for authentic connection with friends, family and groups.
One has full control over their news feed, great chat features, group chat, disappearing content, live voice and video for connections around the world.
MeWe members own their data and enjoy the protection of MeWe's Privacy Bill Of Rights.
MeWe allows stars, artists and musicians to connect with their fans in real time, with no interfering advertisements, no news feed manipulation or algorithms, and no need to pay to boost content.
That means that 100% of their page followers will see 100% of their posts.
Ah ! Such features are a treasure for any member. Are you joining Mewe today ?
H) DigitalMarket.com
Digitalmarket.com is the industry's first social networking platform for skilled professionals where service sellers & buyers bond together.
Here members can create their profile, groups & network with each other just like Linkedin & Facebook.
It provides a bridge between talented job professionals and buyers who want to provide and purchase professional services.
It's the right place to nurture talent, grow their network, polish their skills & offer services.
Digitalmarket.com helps connect buyers with certified sellers and enables them to get the job done in a standardized, timely, transparent and cost effective manner.
It's the one stop shop for Bootstrapped entrepreneurs that get access to digital marketing solutions that are desperately needed for their business.
Passionate and certified sellers have the freedom to work and earn recognition as an expert in their field.
All sellers are certified by Onlinebusiness.org and DigitalMarketer, world's leading Digital marketing training institute.
See: How to Download WhatsApp on Android, iPhone and PC
I) Raftr: 
Raftr is on the number 9th list of alternative to facebook. Raftr unique solutions are designed specially for college students. They use a mobile platform organized with feeds and real-time notifications that is specific to each campus. Raftr is among the sites like Facebook that has a mobile app for android and iOS users.
Raftr is filled with user interactive social features, including group messaging and a full events calendar.
They offer students a comfortable way to connect with each other & the university administration a secure way to connect with their students.
All users are authenticated with each university's specific .edu email address creating secure campus-specific experiences.
Some breaking news for you ! Raftr is completely free for students to use!!
J) Nextdoor:
Nextdoor is among the top social media sites like Facebook and also the best social networking platform for you and your neighbours to hear what's happening in the local community.
People are using Nextdoor :
To trackdown trustworthy babysitter
Know about crime & safety in the area
Get a deal recommendation
Sell an outgrown kids bike
Hire a professional dog walker
Go get it now !
Online communities are growing at a much faster rate. Some have succeeded in building their fan base while others are trying to differentiate themselves from their competitors.
New social networking platforms are offering No ads, no spam & no data tracking experience which is extremely good. Competition is going to get extremely fierce in this sector.
After Facebook, the companies who would be providing astonishing ads free experience with safety & innovative features as priority will win the race. Apart from the above checklist of Facebook alternative, there other sites like Facebook and there are still more to come.
Hi there, I am Sandeep Ranjan. I have 8.8 years of experience as a Account manager in Sales & Marketing.
I am passionate about blogging, Digital Marketing & Storytelling. My interest areas are health & technology.
Learn about me more at www.curioussandeep.com