Compliance training makes sure that all your employees, new and old, know about the workplace regulations. It ensures that your employees comply with national and state laws, regulations, and company policies while carrying out their daily job roles.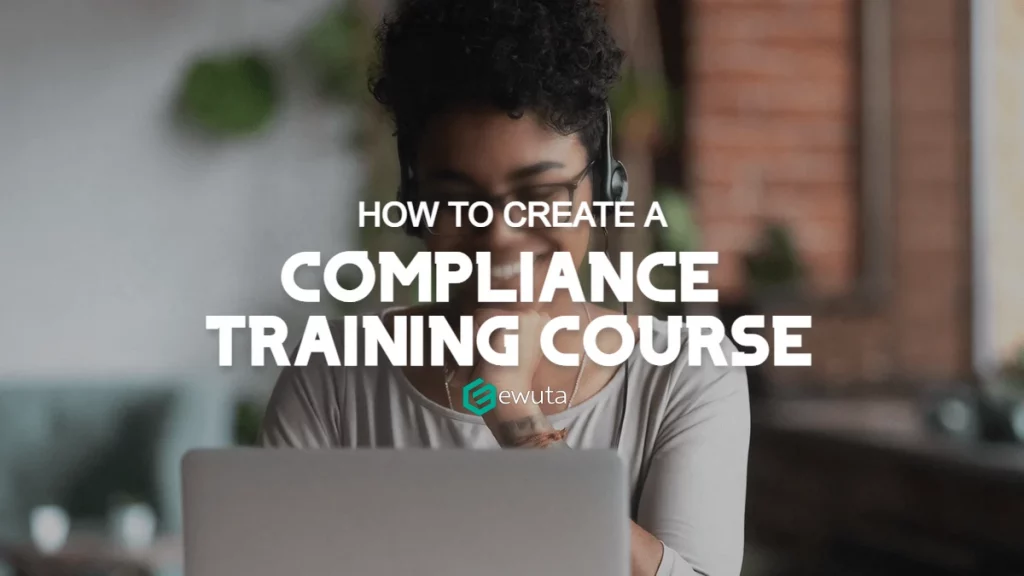 Usually, the existing employees in your company already have knowledge about compliance. So, it is majorly the new employees that need to be trained as they start their job. But, in case, there are changes in laws and regulations, for example, new additions to national or state laws, it becomes essential for all employees to take compliance training.
Creating a successful compliance training program depends on how well you have planned the program and how good and engaging your material is. Many organizations like creating their own training content with the help of an authoring tool as it is more budget-friendly (e.g. articulate 360 pricing). 
Here's how to create a successful compliance training program. 
1. Start with a training strategy 
Start with deciding if separate compliance training is needed. When you are sure that your employees need to be trained, come up with a strategy. What kind of training is needed, which topics should the program cover and how the training will help your employees fulfill their job roles without violating any laws and regulations.
Compliance training is one of the most important training for any organization. It ensures that none of the employees, unknowingly or knowingly, break any laws. Thus, it is essential to start with a plan and set clear goals for your compliance training.
2. Plan the content 
After you have planned your overall training strategy, you will need to make sure of good quality training material. Plan what kind of content will make up the training material. It is good to plan if you will outsource the material or create your own using a budget-friendly, easy-to-use authoring tool. 
Plan your content in a way that includes as much relevant information as possible. Ensure that the content is appropriate for both your existing employees and your new hires. 
3. Create engaging content 
Strive to make your content as engaging and interesting as possible. The topics in compliance training tend to overlap with each other and thus can turn out to be repetitive for the learners. Such repetition and monotony can cause the learners to be disinterested and lose motivation to learn. Make sure that the language of your content is interesting. Maybe experiment with microlearning practices. You can also make your content interactive by including real-life scenarios and gamifying your courses to keep them engaging.
4. Keep the content up-to-date 
Creating your course material and training your learners with it is not the end of your compliance training. The rules, laws, and regulations keep changing and therefore, compliance training becomes an ongoing process. As the laws change, you become responsible to train your employees about the new changes. Thus, make sure that your compliance training material is updated regularly. You can make minor changes and keep adding to the content using a rapid eLearning authoring tool.
5. Take feedback 
As you go on with your compliance training, your learners might feel that some things are not working. Take feedback to understand such gaps and limitations of the course you are providing.
Also, gain insights on if the compliance training is working on not by analyzing some clear 'indicators' such as,
The number of reported cases of non-compliance
Amount of fines and penalties that the organization has paid
The awareness of compliance among your employees
Self-reports by the employees
Positive development in these indicators can tell you that your compliance training is actually working and your employees are committed to compliance. If you see any limitations on these indicators or see no change in the existing degrees of non-compliant incidents, you can start again with newer strategies.
Conclusion
When you prioritize your compliance training, you make sure that your business is safe from any legal consequences because of mindless mistakes. You also make sure that your employees understand that compliance with laws and regulations comes before business and workload for you. Such a mindset in your employees can help increase their productivity as they try their best to comply with laws and regulations.