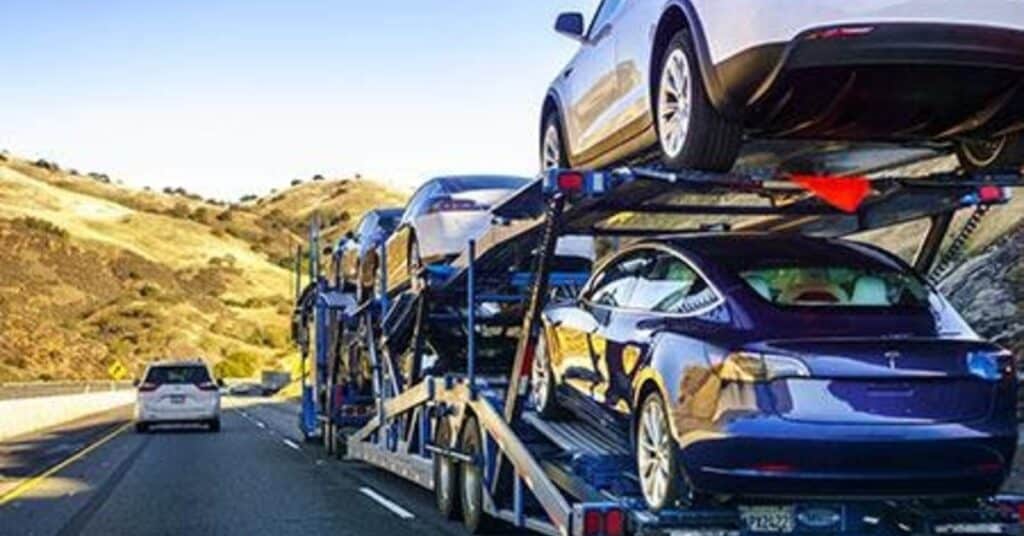 Car shipping is a service that aids people in moving their vehicles from one location to another in exchange for money. The ones providing these services are called car transporters.
Car transporters look for vehicles that are shipping in a direction they plan to travel to so that the carrier can carry maximum load. You can find reliable car shipping companies at movingfeedback.com and have a safe car relocation.
How does it work?
To find customers, car shipping companies make use of websites, called load boards, to find vehicles to transport. Apart from this, they make use of their connections with auto transport brokers, whose jobs are to target potential customers, provide them with a price quote and once they agree then hooking them onto the transporters to take the shipment at a quoted price.
Car shipping comes with certain risks, here are an experts take on some of the most frequently asked questions:
What if there are weather threats?
Even weather forecasts can't precisely predict the time at which there will be a cyclone, storm, snow etc. So, the weather will always stay variable. If your vehicle is being transported across the oceans then make sure the car transporter's ships have been designed to stay resilient against strong winds, rains and thunder, made out of steel to withstand deliberate burdens and are equipped with the latest technology. The sizes of the ships are also of great importance, the bigger the ship, the less will be the damage during a storm.
Solutions:
In the case of road transport, the transporters have the option to pull over, seek shelter for themselves and their vehicle and avoid operating their carriers until the bad weather passes.
These are the only options to protect your vehicle during unfavorable weather conditions. But one thing that should be noted is that to avoid damage to your car there will be a delay in its shipment, and you should know better than to complain about it.
What's going to happen if the carrier gets into a crash?
Crashes are not very uncommon when it comes to road transport. There could be several reasons behind them like speeding, wild driving, inappropriate path change, mindlessness, exhausted driver, substance abuse, driving under the influence of alcohol and so on increases risks in the cargo-hauling industry. In these cases, as a consumer, you have the complete right to sue the transporter company as well as the driver in the court for manhandling your belongings or you could simply write a letter to the consumer care services of your area.
Solutions:
Customers should always get insurance for their vehicles beforehand, so if the court proceedings fail in serving justice, they can be prepared and avoid bearing an exponential amount of money loss.
How do I deal with shipment delays?
While car shippers do their best to provide customers with an accurate date of expected delivery, there are many factors that can contribute to a late shipment, like traffic jams, mechanical problems, flat tires, previous customers being late, additional paperwork etc. Because of these reasons, the car transporters never provide an exact delivery date just the way normal deliveries work like Amazon, FedEx etc. The car shippers estimate the date of delivery within a three to five day-window.
Solutions:
In case there is a delay in shipment the transporters should contact you and inform you about your new expected date of delivery, some companies might offer additional discounts if there is a huge difference between the expected date and the actual date of delivery. But this shouldn't necessarily be expected for minor delays as they are a part of the cargo shipping industry.
Can I be scammed by a transport company?
Yes!! Customer beware! People nowadays are putting their life and soul into finding new ways to trick you into losing money or getting into trouble, even for car shipments. One thing that you must learn is how to find reliable sources. Not everything on the internet is true, with growing technology scammers have found ways to create fake pages which seem genuine and extremely appealing to the target audience. They provide fake identities, phone numbers, emails and even feedback forms to seem legit.
Solutions:
Information and vehicle theft aren't the only scams possible in the shipment industry. Even the most popular transport service providers aren't always the best. Once they pick up your vehicle they could use the license plate, which is registered under your name, for illegal purposes, replace the new and better parts present in the vehicle with older ones, and then proceed to sell them in the black market. Reading reviews, consulting friends and family and seeking advice from auto transport brokers could reduce your chances of getting into these frauds.
As easy as all this sounds, you can still never be 100% sure as to what ends up happening to your vehicle once you have handed it over to a car transporter. Just be sure to do your research, run a background check on the company, GET INSURANCE and at the end of the day hope for the best.
It is crucial that you find the best car transport company and have a safe relocation. I hope this guide helps you in making an informed decision.