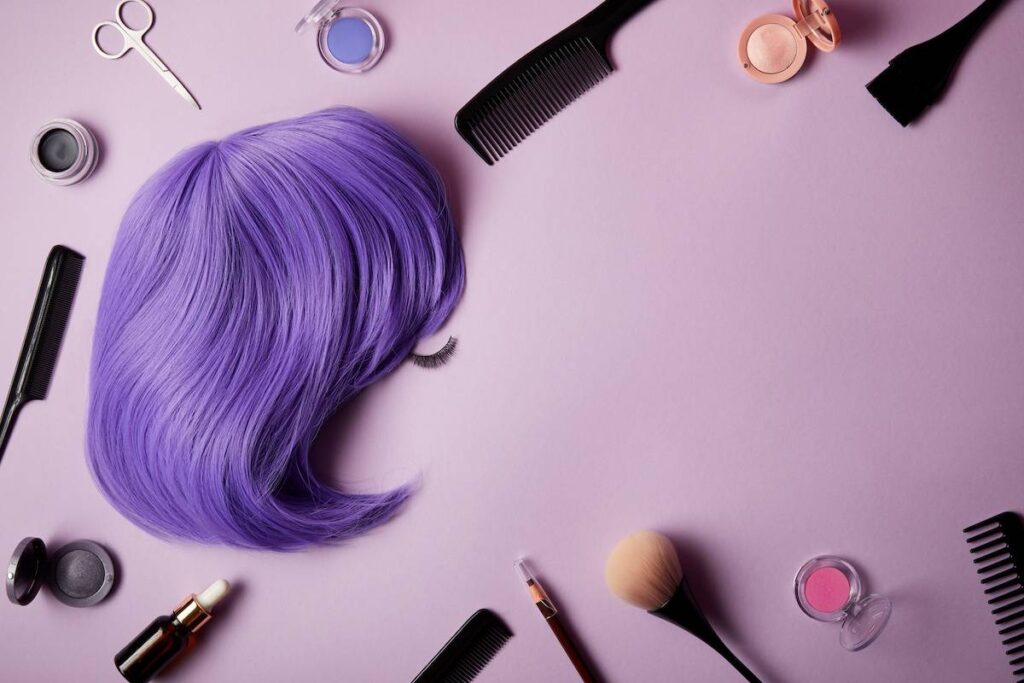 Wigs are mankind's one of the best friends. They help you be whoever you want to! Costume wigs give men, women, and children the look of fame without spending a fortune. Being very much in trend nowadays, the mardi gras costume wigs have taken the world of fashion by storm in February!
Costume Wigs also help transform your body language and attitude to a certain extent. They lift you physically and emotionally, provide leverage to your self-esteem, and boost your mood!
Wigs are not only used to cover baldness but also to save and protect your hair from damage and dirt. Besides, wigs serve too many other purposes: it helps you during the Halloween, for cosplay events, replicating your favorite celebrity, or performing a horror drama or any other drama.
The costume wigs for kids are the best for your child to turn into a fairy or a gnome and enjoy their childhood the way they dream about it!
This blog discusses some tips and tricks that one should follow while buying the best costume wigs. Let's check that out.
Tips for Choosing the Best Costume Wigs:
Choosing a wig can be difficult sometimes. Everything depends on your desire to decorate yourself. If you want to be natural and realistic, you might want to spruce your style with a lace wig.
If you're going to perform a cosplay, you probably need a glamorous bright colored one. Some factors that one should keep in mind while buying the best Costume wigs are as follows:
A. Hairstyle and Length of Hair
Shorthair
Medium length
Longhair
Costume Wigs are designed in a way that they meet your specific purpose. Mens costume wigs help mens show off their valor and dynamic personality whereas, costume wigs for women help women amplify their beauty.
The medium-haired costume wig for women enhances their beauty manifold, while Long hair lovers can opt for long-haired wigs to heighten their confidence and self-esteem.
B. The Texture of Your Hair
Costume Wigs also depend upon your hair texture. The textures are naturally of three types:
Straight hair: which is flat and smooth.
Wavy: they are flowing and bouncy and have soft curls.
Curly: they are tight curls and heat friendly.
It is recommended that you always buy costume wigs based on your hair texture.
C. The shape of your face
The shape of your face also plays a vital role while choosing the right wig. The color, the style, and the texture everything should be in rhythm with your face shape.
1. For oval face
If your face shape is oval, the following are the types of wig you should prefer:
• A-line Bob,
• Long wavy hairstyle
• Shoulder length flip
2. For Round face
The people with a round face should prefer the below costume wigs:
• Side wavy pony
• Long layered hairstyle
• Lob with a side part
3. For Square face
If your face has a square cut, you probably choose:
Long layered hairstyle with side bangs
Long waves
A-line chin-length bob
4. For Oblong face with a wide forehead
If your face is long and the forehead is wide, choose costume wigs, that are,
• Long voluminous curls with arched bangs
• Medium bouncy curls with bouncy bangs
• Medium flip out
5. For Heart-shaped face
The people with heart shape face should choose:
Curly hairstyle with side bangs
Medium hairstyle with flicks
Curly side pony
6. For Diamond-shaped face
If your face is of a diamond shape, you should go with,
Medium layered hairstyle
Angled pixie.'
Layered lob
The next factor that we can't avoid is the wig color. Every costume and event required wigs of different colors.
D. Perfect wig color
At Halloween Party Online, we have an extensive range of hair color wigs that you might want to wear at your Halloween party or Christmas. But finding the right color for your wig might make you drop a few sweats. The colors of the wigs depend on the occasion or the festival for which you are buying them. Below are some of the festivals and its relative wig types.
For Halloween party
For the Halloween party, you can wear our costume wigs for children with bright colored wigs to add the horror look you want to paint.
For Regular use
For daily use, you can wear a costume made wigs for men and costume made wigs for women with colors like brown, black, red, auburn, blond, and brick.
For Cosplay Events
If you want to perform a role in cosplay, you might try out the costume wigs with variant bright neon colors to suit your character.
E. Perfect capsize
To buy the perfect Costume wigs, you have to be well fitted on your head. The size of the wig, if it comes an inch bigger or smaller, can cause discomfort. If it comes too tiny, it won't fit on your head. If the capsize is oversized, it will not look good either. Therefore, always choose your cap size wisely.
Costume Hair wigs not only improves the look of modern men and women to get back in style but also helps in reducing and compensating the cost of hair treatments and products.
Influence your beauty standards with our wigs now! Invest in your hair with the best costume wigs, and see the change in your look instantly!