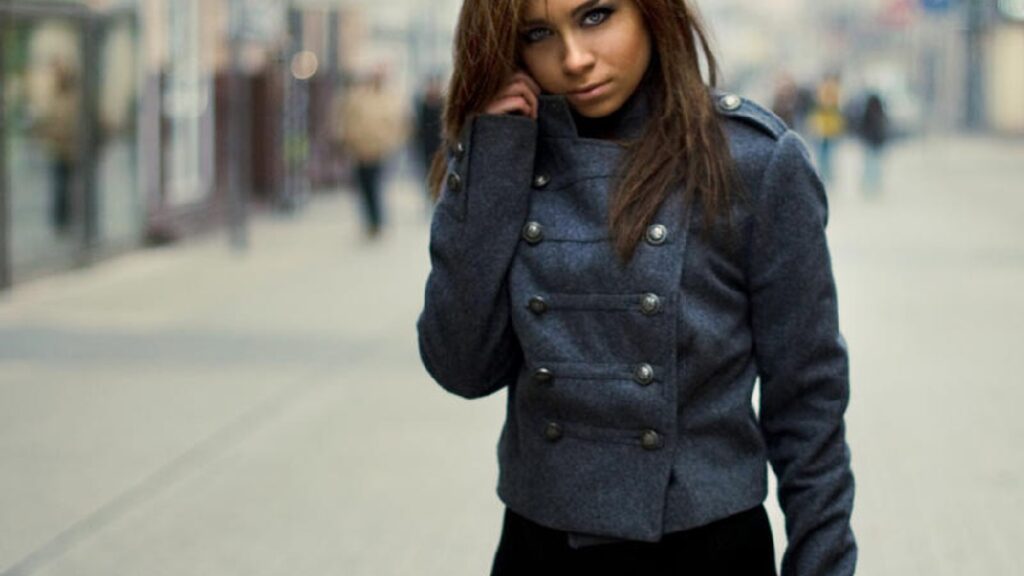 Fashion, by its very nature changes with the wind, and it can be really unpredictable. It's hard to figure out what will look good in the moment and what will stand the test of time. And when designers are constantly throwing out wilder and wilder styles that might look great on a catwalk, but are a little bizarre to sit at your desk with, sometimes it's hard to know what would look good and what will make you cringe when you look at old photos.
Everyone needs a refresher when they've spent too much time flipping through Vogue, so read our guide to find out how you can incorporate those catwalk styles and still look fashionable and trendy for the everyday.
Load up on staples
Filling your wardrobe with eclectic items for that one night out next Christmas isn't going to do you any favors for looking good day to day. Instead, you should fill it with staples.
What are staples? Staples are the items that look good with everything, that you can then build an outfit around. You'll want to include at least one in every outfit. They can include items like a plain white t-shirt, jeans, a little black dress, a simple skirt, a good pair of boots, some trainers, etc. Simple items that have room to become something more. 
From there you can start building around it. You can wear that statement piece necklace with your little black dress to take it to a new level, or add those Alexander McQueen shades to jeans and a t-shirt to instantly look like you have better places to be than here. 
You don't need to swear off statement pieces, but they will need something simple to hold onto to stop you looking like you've gone overboard. Overboard is for Lady Gaga, not the local coffee shop.
Balance your proportions
What you're going to find as we go through these commandments is that the key is balance. We've already covered balancing simple with extravagant, and now you should balance your proportions.
The greatest example of balancing proportions is the latest trend of women wearing bicycle shorts with their boyfriend's hoodie. Baggy on the top and tight on the bottom: as extreme an example as you can get without inflating one of your pieces with helium.
The idea is to create aesthetic harmony, but also to accent what you think looks good. With the trends focusing on the Kim Kardashian behind, it's not surprising that tight shorts, leggings, etc. were going to come in, but the baggy hoodie hides a multitude of sins that might make you think twice about such tight clothes. Please for the eyes of everyone around you and yourself.
You don't have to go so far if it's not your style, but maybe go for a little black dress that goes out at the skirt and is tight at the top, or pair baggy jeans with a tight t-shirt. And don't forget to add a belt if you want to make that distinction between fitted and baggy really stand out.
Mix it up
Now to take all you've learnt and apply it to your colors and patterns. Balance and build on contrasting elements to create an appealing outfit.
For an exercise, you can take one of your staple and plain pieces, and instantly make it more vibrant by adding something with a bold color or pattern – or both! That's how to start, by adding simple changes to your staples, but as you get more confident you can start mixing and matching bold patterns. You can begin with your faded jeans, tan boots, black skirt, etc. and add a coat in a bold color and suddenly you have a vibrant outfit. 
This is where it's easy to look like a walking headache, but if you get it right, you will have heads turning for all the right reasons. Start with simple and neutral patterns like stripes or polka dots and build up to Persian patterns and you will learn how they all compliment each other.
Keep rounded patterns mixed with another rounded pattern and angular with angular to keep them harmonious and balance big patterns with small for something for the eye to grab onto. 
Find your personal style
It says up there, "commandments", but to quote a wise man, they're more guidelines than actual rules. Your style is yours and pushing the boundaries of all of these rules is the key to fashion. That gaudy bangle you love, wear it with your outfit of staples. That vintage bag no one wanted, add it to your jeans and t-shirt look.
Ultimately, there is nothing more fashionable than confidence, so if you like what you are wearing, keep your head high and you will look like the most fashionable person in the room.