If someone else injures you, you deserve compensation. However, while it might sound like a simple matter of negotiating for the best deal, filing a personal injury claim is a complex and time-consuming process.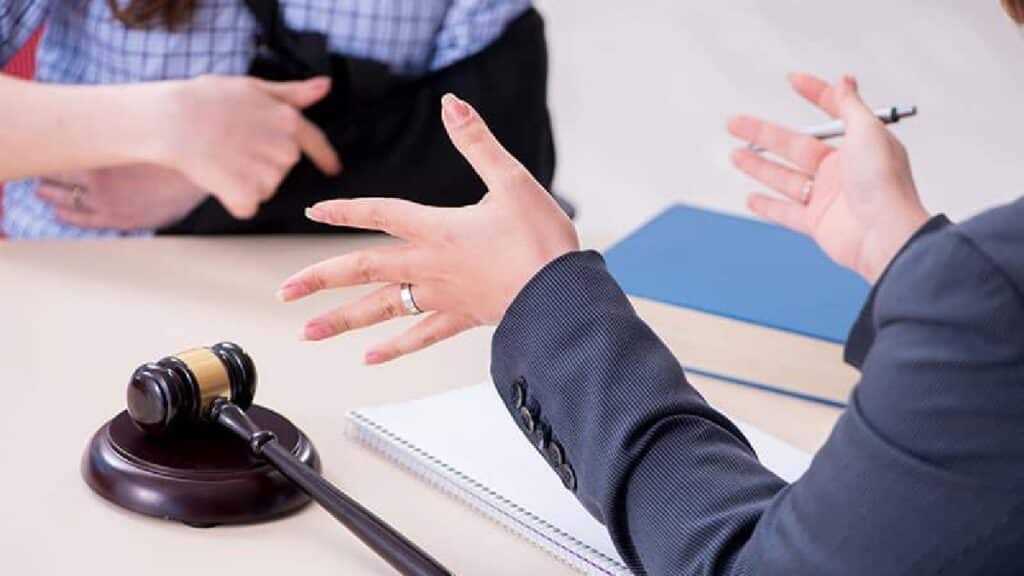 Whatever the specifics of your situation, a personal injury case may eventually end up in a court of law. Failing to file correctly can result in your case's dismissal before you have a chance to present it. Moreover, if you attempt to handle your case yourself, any mistakes you make are entirely your responsibility.
It's also worth consulting a personal injury lawyer in New Orleans, like those at Schwartz Law Firm, to find out exactly how much the defendant owes on top of basic medical expenses. Let an experienced professional manage the paperwork headaches and help you win the compensation you deserve while you focus on healing.
If you need more convincing, just consider the following reasons why you shouldn't handle your own personal injury case.
1. The final sum
Even after hiring the law firm that takes your case, you will likely receive a significantly higher sum than you would if you brought your own case. Why? Simply put, a lawyer working on your behalf is motivated to win you the highest possible amount. These legal professionals have the experience to know just how far they can push an insurance company or adjuster based on past similar cases. 
Handing over the responsibility of managing your personal injury case may also free up your time so that you can continue working. The loss of income while trying a case can be substantial, considering that many cases take months to resolve.
2. The experience
More than just the financial bottom line, a personal injury lawyer has relevant education and practical experience that you simply do not. At a minimum, a bar-certified lawyer has three years of graduate-level education, has passed rigorous testing, and since then obtained training and first-hand experience trying cases.
It's hard to compete with that, but that's also precisely what you will be up against. After all, trained lawyers will be working for the company or individual on the other side of your case.
3. The consequences of mistakes
You may be highly qualified in your chosen profession, but if you're reading this article, you're probably not a lawyer. No amount of internet research can guarantee that you won't make a significant misstep or costly mistake that causes you to lose the case before it even truly begins.
For example, there may be a filing situation or specific statute you are simply unaware of. Laws are also updated occasionally, so whatever information you have access to may be outdated. Here, again, an experienced professional has the edge.
4. The evidence
The results of your case can easily hinge on a specific piece of evidence, much like in criminal cases. How this evidence is handled and presented may determine the outcome of your personal injury case. A lawyer will be able to assist you in tracking down or requesting specific pieces of evidence or even obtaining subpoenas for things like camera footage or phone records.
5. The deadlines
Lawyers who run personal injury cases as a daily part of their job understand precisely when and how documentation must be made and submitted. Once you decide to pursue a personal injury case, you will need to meet deadlines, and a lawyer will do the work of keeping track of these dates and times for you.
6. The obscure laws
Many individuals make a mistake when considering their own injuries by believing that time has run out for them to bring a case. Like much of the legal world, this consideration simply depends on the situation's specifics. Only a personal injury lawyer will be able to inform you whether or not you have a legal case to make.
Don't make the mistake of dismissing your pain and suffering because you don't believe you have a case. After all, isn't it worth at least asking? You may discover that you are owed a significant amount you would have missed out on if you had never considered pursuing a case.
7. The jury management
You may have been summoned to sit on a jury in the past and believe that this experience gives you insight into how jurors make decisions. However, much like the other aspects of trying a legal case, understanding a jury is something personal injury lawyers have down to a science.
8. The court process
While many personal injury claims are settled out of court, there is always a chance that your case will be filed as a lawsuit. At this point, navigating an actual trial situation and all the court and jurisdictional rules and regulations will require a lawyer.
Having a lawyer on hand who is already familiar with your case will facilitate this process and reduce the amount of time and frustration you experience.
Conclusion
Many law firms offer free consultations. It never hurts to solicit a professional opinion if you're not sure where you stand regarding your personal injury claim. Leaning on the experience and expertise of barred lawyers is the best way to ensure that you win the compensation you deserve.
Though it may be tempting to forgo the attorney's fees and handle everything by yourself, you'll be wishing you had chosen differently if you see your case dismissed for rookie mistakes. Don't let overconfidence or fear of lawyers cheat you out of your settlement.