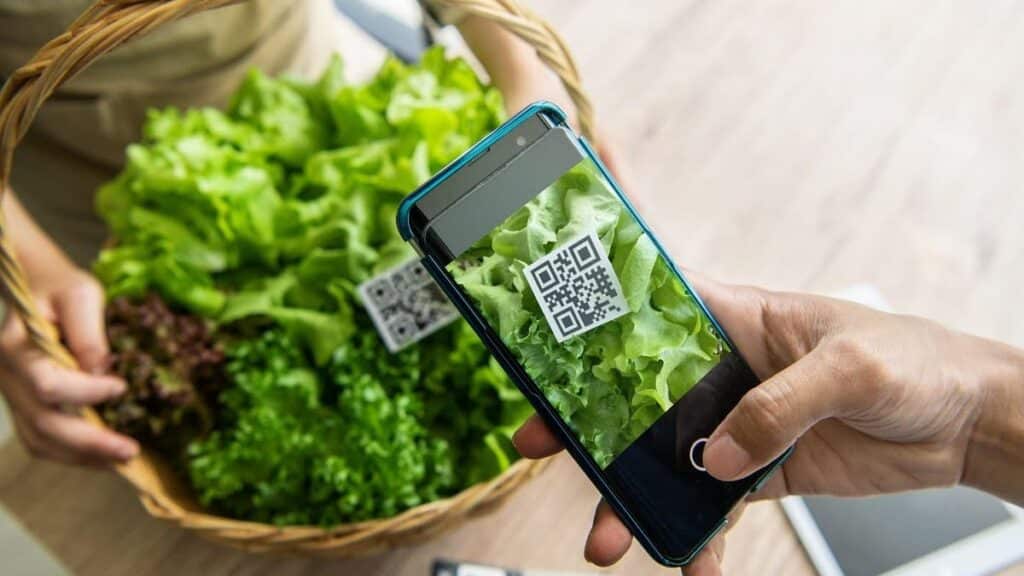 In this age of digital transformation, even farmers are looking for innovative ways to manage their farms effectively. This can be done using different types of agricultural software and apps. These applications simplify the various processes that take place on the farm, such as preparing the land for new plants, paperwork, and repairing farming equipment.
With the tons of farming apps available in the market, it is often difficult to choose. To help you with this decision, we have made a list of some of the best agricultural apps and their uses.
1. Crop monitoring software
Crop monitoring is an essential part of agriculture if you want your farm to produce the best yield. However, it can be difficult and time-consuming to do it manually. For this reason, sensors are placed throughout the farm to record changes in the crops, soil, and atmospheric conditions.
Their crop monitoring software uses data from satellites to help you map out and manage multiple fields, make informed decisions, and cut costs on resources. You are also able to see the zones on the fields that need attention. It gives you the land's productivity, vegetation, and prescription maps, which can help save about 20 percent on fertilisers and seeds. Furthermore, the app software provides farmers with a 14-day weather forecast, vital when planning farming activities.
2. Accounting software
Of course, every business needs accounting software, even those in the agricultural sector. It helps simplify calculations and gives you an overview of the business's financial situation. There are lots of accounting software in the market today, but QuickBooks Online is the one that ticks all the boxes for us.
It is one of the most popular accounting software and is used across all the different industries. Even though it is not already tailored for a farm business, it can be easily configured to meet your specific business needs. Here are some of the features to benefit from using QuickBooks Online:
Access to QuickBooks ProAdvisors. You have access to an extensive QuickBooks Online ProAdvisors network, making it easy to set up your accounts. Also, it makes it seamless to share your books with accounts for tax purposes.
Location and class tracking. Location tracking helps farm owners monitor different fields. Also, classes allow them to group their expenses or assets by livestock or crop.
Inventory management. Farmers can also manage their inventory using QuickBooks online. They will be able to calculate the cost of items sold and generate reports showing the best selling items.
3. Herd management
As a farmer with livestock on your farm, you will need software to help manage the animals. For this, Fameron is our pick. Using this software, you can add animals to groups for easy management, track their productivity, sale and purchase. This app can also help monitor the nutritional value of feed and the cost of feeding the animals daily.
4. Track maintenance
For you to work effectively, you will need your tools to be in optimal condition. That is where track maintenance software such as TractorPal comes in handy. It helps you to monitor the status and maintenance of all the vehicles in your fleet.
Using the inventory feature, you can input the details and characteristics of your vehicles, such as mileage, year, serial numbers, brand, and purchase cost. With the maintenance feature, you can also schedule regular checkups and maintenance of the fleet.
5. Hiring labour
Nowadays, it can be challenging to find skilled workers for your farm or even decent employers. However, this problem has been solved by AgButler. It is an app that helps people find work on fields or ranches. You can register on the app as a labourer, employer, or both.
There you will find all kinds of jobs across multiple agricultural businesses. It gives you the option to filter the search by location, experience, rating, and availability.
6. For Ag retailers
Connecting and communicating with your customers is one of the cornerstones of being an Ag retailer, and there is no better place to do it than on AgVend Grower Portal. It is an integrated mobile and web app that helps you connect with your customers.
Here, your growers and customers can pay invoices, request prices of products, and check the history of orders, etc. Information from the app can also be fed to the sales and customer service team for them to make better decisions.
Regardless of the apps you choose, you need to make sure that they make your business process smooth and seamless.