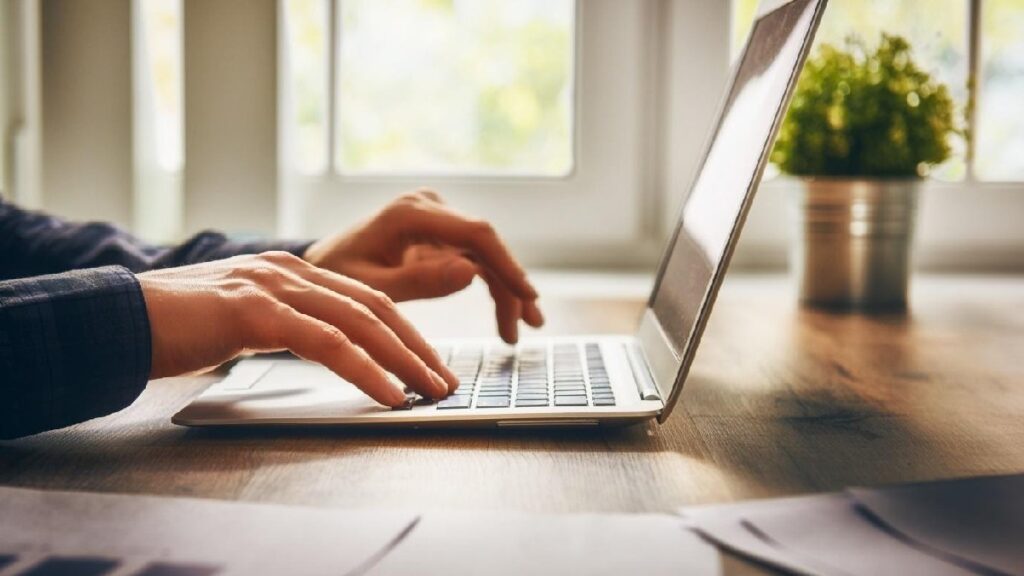 Did you know that writers in the United States make around $67,120 per year? Writing is a career choice that allows you to pursue your passions, work from anywhere in the world, and make a healthy income.
Whether you have been a writer for years or you are starting a new career path, you need to have a good laptop to have a successful writing career.
The best laptop for writers will have a comfortable keyboard, the right technical specifications, and they will fit the writer's individual preferences.
Are you looking for the best laptops for writers so that you can start your writing career? If so, keep reading to learn what to consider when buying a new laptop.
1. Determine Your Budget
Before you start looking at laptops, you should create a budget. While you can find laptops for a few hundred dollars, you also can find laptops that cost more than a few thousand.
If you don't have a budget before you start looking, it may be tempting to buy a laptop that is more expensive than you can afford. By creating a budget, you can set realistic laptop buying expectations.
If you are an experienced writer who is making money from writing, you may be able to afford a more expensive laptop. Writers that are starting may want to invest in a basic laptop.
2. Choose an Operating System
Once you have determined your budget, the next step is to compare operating systems. Your laptop's operating system will determine how your computer operates, looks, and feels.
If you are unhappy with your operating system, you may find it difficult to be productive while writing. Here are some of the most popular operating systems to consider:
Windows
If you are looking for one of the best operating systems for writers, you should consider getting a Windows computer. Windows computers are user-friendly, come with many useful apps, and come in all different budgets.
Whether you want to buy a fancy Lenovo laptop or a basic Dell computer, it will have a Windows operating system.
Windows is a good operating system for writers because it comes with Microsoft Word, which is one of the best word processors. If you want to get a laptop with Windows, lenovo or HP can help.
MacOS
Another good operating system for writing is macOS. With macOS, your laptop will be compatible with other Apple devices, meaning you can connect it to your iPhone, Apple Watch, or iPad.
Connecting your laptop to other devices can make managing your writing career a seamless process. While macOS won't come with Microsoft Word, it does come with Pages.
Pages is Apple's word processor, and it's easy to use once you get used to it. If you still like the idea of having Microsoft Word, you can download it on an Apple computer.
macOS is a beautiful operating system that is simple to use for beginners. A huge benefit of using macOS is that you are less likely to be a victim of virus attacks.
Chrome OS
A Chromebook is one of the best laptops for writers on a budget. While Chrome OS is a lot more basic than other operating systems, it works well if you plan on doing most of your writing online.
You won't be able to download Microsoft Word or another word processor on your laptop, but you can write online using Google Drive or other cloud services.
Because Chrome OS is a simple operating system, Chromebooks are one of the most affordable laptop options. They typically have good battery life, and they are fast.
Linux
Another common operating system is Linux. Linux is ideal for people that want to build a website, have good technical skills, and want a powerful operating system.
While getting a Linux computer is a good option if you want to create your own blog, they may not be the best option for beginner writers because they require more skill.
3. Compare Keyboards
If you want to buy a new laptop for writing, the keyboard will be one of the most important parts of the laptop. If you plan on writing for hours each day, having an uncomfortable laptop can create ergonomic issues.
Using the wrong keyboard can lead to pain, numbness, weak grip, and fatigue. If you use an uncomfortable keyboard for too long, you can develop carpal tunnel syndrome, which can require surgery to treat.
Before buying a laptop, you should test the keyboard out in-person to make sure it works for you. In addition to comfort, you also should look for a backlit keyboard.
Having a backlit can make it easier to see when typing in dim conditions. If you are looking for the best laptop for travel writers, having a backlight is important so you can work in hostels, airplanes, and other dim light situations.
4. Pick the Right Size
When looking for the perfect writing laptop, you should consider the size. While some writers prefer a large laptop, others will prefer a small laptop. On average, laptops can range from 11 to 18 inches.
If you want a big screen that is easy to write on, you should consider getting a large laptop. While many large laptops are powerful and expensive, you can find big laptops on a budget.
If you are looking for a laptop that can easily fit in a backpack, you should choose a smaller laptop. The best small laptops for writers come with a comfortable keyboard, bright screen, and word processor.
In addition to size, you also need to consider the weight. If you are a travel writer, carrying around a heavy laptop on your back can cause back and neck pain.
While a heavy laptop won't work for traveling, it will be fine for writers that plan on working at a desk.
5. Compare Battery Life
When looking for a new laptop, battery life is another important factor to consider. While some laptops last for a couple of hours, others can last for days at a time.
If you plan on traveling with your laptop, writing in a cafe, or taking it to school with you, you should get a laptop with long battery life.
If you don't, you will always have to bring your charger and make sure you have a spot to charge your laptop. Having a laptop that can last for days means you can go on a long trip without bringing your charger.
If you plan on using your laptop to write at home, having a long battery life may not be a big deal. When you use your laptop at home, you will always have your charger and a place to charge your laptop.
6. Read Online Reviews
Before buying a new laptop, make sure you read online reviews. Reading the online reviews can help you determine if the laptop is durable, reliable, and that the features work as they should.
While a few negative reviews may be nothing to worry about, seeing a lot of negative reviews is a red flag. If many people complain about the laptop, you could experience the same issues.
If you find a laptop in the store that looks like a good option, don't let the salesperson talk you into buying it until you have done your research.
7. Look for Good Screen Display
Because you will spend hours at a time typing, finding a laptop with a good screen display is important. Having a good screen will make it easier to read and write.
With a good screen, you will notice less strain on your eyes. If you strain your eyes every day, you can develop computer vision syndrome (CVS). Some common signs of CVS include headaches, blurred vision, and dry eyes.
In most cases, bigger laptops will have better screens. While you don't need to invest in a fancy gaming laptop, you should find a laptop that has a bright and colorful screen.
8. Consider Technical Specifications
Anytime you buy a new laptop, you should always take the time to look at the technical specifications. While there are a lot of important considerations to make, technical specifications are one of the most important.
Your technical specifications will determine how fast your computer works, storage space, and processing power.
While it may be tempting to buy a laptop with the most powerful specifications, most people won't need that much power. As a writer, you won't need to run powerful software, but you may need a decent amount of storage space.
Here are some common specifications you should look at when buying a laptop:
CPU
CPU stands for central processing unit. Many people consider the CPU to be the brains of the computer because it processes information and gives directions to the rest of the computer.
Having a good CPU is important to speed up your computer's response time and run intense software. While you should get a computer with a good CPU, you don't need too much CPU if you plan on using your laptop for writing.
RAM
RAM stands for random-access memory, and it is a measurement of how fast your computer can access data. While having a good CPU is important for speed, your computer's RAM is just as important.
If you get a computer that doesn't have enough RAM, you may notice that your computer is slow and has a difficult time running multiple programs at once.
This can be an issue if you are a writer because many writers use multiple tabs when researching and writing. On average, most computers have between 4 GB and 16 GB of RAM.
While you can find a cheap laptop with 2 GB of RAM, it won't work for writing. Ideally, you should look for a laptop with at least 8 GB of RAM.
Storage
When looking for the best laptop for writers, don't forget to look at the storage space. While RAM is short-term storage, your computer will also have long-term storage.
Most laptops have between 128 GB and 1 TB of storage space. While you shouldn't need a terabyte of storage for writing, you may need more space than the average laptop user.
If you plan on saving all your writing on your laptop, you should invest in a laptop with plenty of storage space. If you plan on saving your writing on cloud services, you can get away with having little storage space.
Ports
Before you pick out the perfect laptop for writing, you should take a look at the ports. Most new laptops don't come with many ports, and some come with none at all. While some people won't need ports, others might.
Some of the most common laptop ports to check for include USB, SD card readers, HDMI ports, and display ports.
For writing, you may need an SD card reader to upload pictures to go with your writing or a USB port to insert a flash drive. While you can buy external ports to go with your laptop, they can be expensive and difficult to travel with.
Now You How to Choose the Best Laptop for Writers
Writing is a rewarding career that allows you to be independent and write about your passions. Before you can write a new bestseller, you need a laptop that is comfortable to write on.
When choosing the best laptop for writers, be sure to consider your budget, the operating system, size, battery life, and technical specifications.
Was this article on the best laptop for writers helpful? If so, check out the technology category for more useful tips on choosing a laptop.