This Island state in the pacific ocean has always been a wonderful place for tourists. Every year thousands of tourists across the globe come to spend their time in the valleys of New Zealand but visiting a new country one should know what places to visit, what activities to do to get the maximum enjoyment.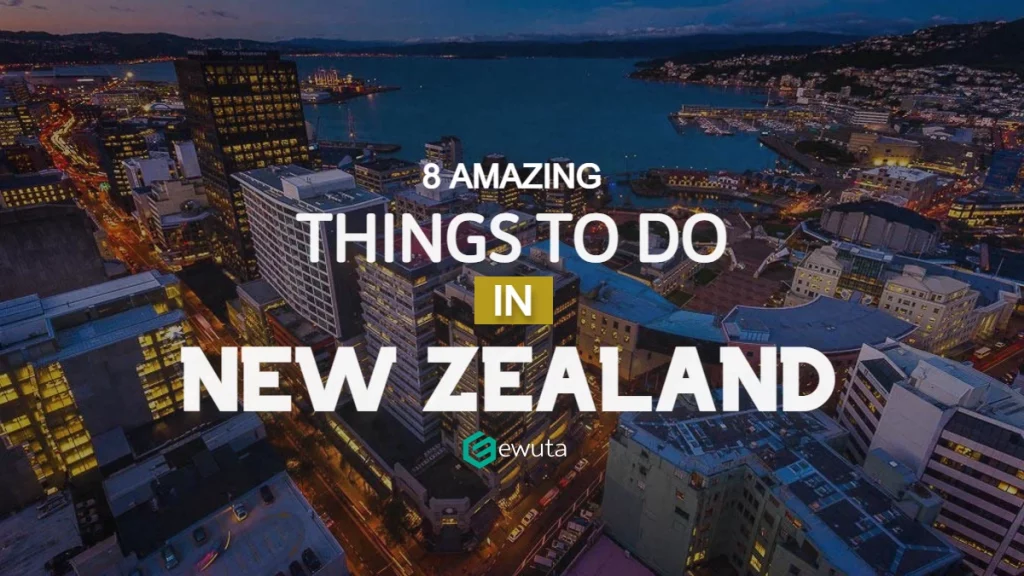 This article is for people who love traveling and aim to visit this beautiful country. This article has listed most of the fantastic things that one can do while coming to this country. If you know about eight amazing things to do in New Zealand, stay tuned and read this article.
1. Hiking:
Although New Zealand consists of 700 small islands and the two biggest inhabited islands, it still has a range of mountains. The southern Alps consist of several big and high mountains that attract tourists for hiking. Aoraki/ Mount Cook is the highest peak on the south of the island of New Zealand. This peak has a height of more than 3500 meters, making it an attractive place for tourists.
Most tourists see this place as a challenge and want to climb this peak. Besides, this mount cook is a go-to place for hiking, be it locals or foreigners who prefer this place for hiking. They come with families for a picnic where they try to go to the top of this mountain. Hiking is not always easy; therefore, they bring tents to stay and rest inside it. The hills of New Zealand are too beautiful to avoid hiking.
2. Surfing:
As New Zealand is an island, it is obvious to have a coastline. New Zealand has a coastline of the pacific ocean expanding more than 1600 kilometers; some beautiful beaches are also located there, which has become the center of attraction of tourists worldwide. Unlike Europe, the climate of New Zealand is not that cold.
Therefore, people can go to beaches throughout the year when they're on the beach. Surfing is a must thing to do. Riding on the waves is another thing of joy, adventure, and a must-experience. If one comes to New Zealand, one must go surfing and spend some time on the beach. Ngarunui beach, Piha beach, Mount Maunganui, and sandy beaches are some famous beaches of New Zealand.
3. Skydiving: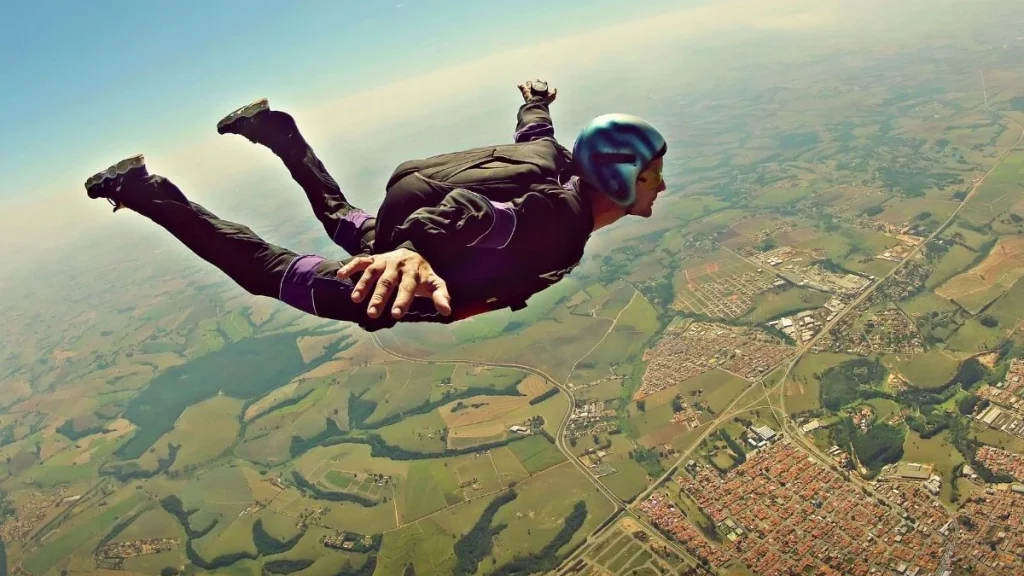 A tourist most often seeks adventure. Skydiving is another exciting and adventurous thing to do. If you are in New Zealand, it is a must to do. This country is a place for many tourists, and they keep coming throughout the year. To promote tourism and adventurous sports, the New Zealand government is keen to provide such facilities to dive into the sky quickly.
Falling from the sky with a parachute on your back and opening the parachute at the last moment is something that gives you a thrill. Although it is risky, many people want to do this. When touring New Zealand, you must try skydiving.
4. Online Casino:
Now this is something interesting. Casinos are present all over the world physically, but online casinos are rare to find where you can play quality games like you are playing physically. New Zealand is famous for online casinos, poker, roulette, blackjack, and numerous other games are there to play.
One can play all these games on mobile and laptops, and betting options are also available, making this online casino very interesting, similar to physical ones. If you come to New Zealand, you can try any of these reliable online casinos. If you don't want to play online, you can visit any casino shop that is very close to you. You can stop a cab and tell the driver to take you to the nearest shop.
5. Safari:
The Australian continent is blessed with dense and adventurous forests. This world, including New Zealand, has widespread forests where all types of animals can be found, including the famous bird kiwi, which is also the national bird of this country.
If New Zealand is blessed with such forests and animals, then a safari ride is a must. As a tourist or even the local citizen going into natural woods, watching nature's beauty is mesmerizing and a treat to watch.
6. Watching Rugby:
New Zealand is home to many rugby legends. New Zealand produces globally acclaimed players. Rugby is the national sport of New Zealand, and they are so good at playing this sport, and they are no doubt world-beaters.
Seeing the quality of rugby sport and rugby players in this part of the world, it becomes mandatory for someone who visits New Zealand to watch that match once in the stadium, be it an international match or a local club match. It should be observed to witness the greatness of New Zealand in this sport.
7. Amusement parks:
This is another thing where New Zealand has made its name throughout the world. Amusement parks are beautiful things that attract locals and tourists very much. There are rides, adventurous rides, world-class swings, zoos, and haunted themed houses in these parks, which make your trip to New Zealand memorable.
Local citizens turn out in large numbers during the weekend with their families and friends to visit such parks and for tourists to do fun activities in amusement parks is always joyful.
8. Visit heritage places:
New Zealand has a great history which includes inventions, attacks, wars and many other things, and they are proud of their history and heritage. This is why they love their heritage so much, and they have preserved heritage and historical items very safely.
There are numerous historical places like ancient buildings, castles, palaces and museums that grab the attention of hundreds of thousands of tourists and local citizens every year. This has boosted the economy of this country. If a visitor comes to New Zealand, it is mandatory to visit such heritage historical places, including museums.
Conclusion
This list of eight amazing things that one can do while visiting New Zealand. This article is not only for international tourists but also for the local citizens or Australians who want to explore New Zealand and spend some time there. They should try all these things to make their visit joyful and memorable.