So you've recently finished your MBA. Congratulations, you've achieved something that probably felt impossible a couple of years earlier.
Unless you were one of those students who started their entrepreneurial venture while still studying, you're most likely looking for potential options. In that case, don't despair because we're here to help.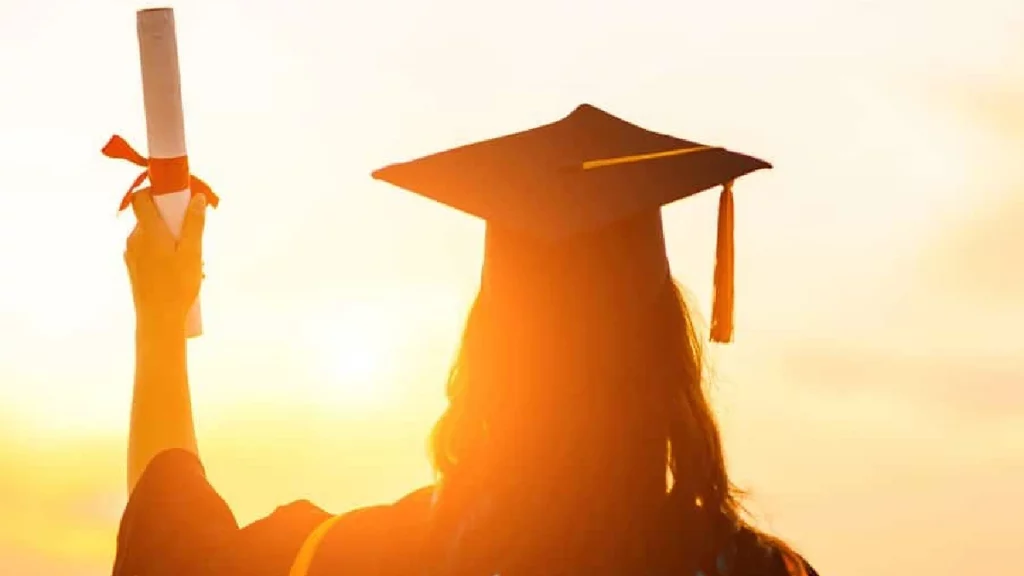 Your search has landed you here, and you're probably either overwhelmed or underconfident about your options. Rest assured, for this is a natural response in the face of uncertainty.
If you ask yourself whether you were confident about securing a high-level qualification in the past, and for most of you, the response would be in the negative.
This won't apply to some geniuses, but we're talking about the masses.
Anyway, coming back to the topic at hand, we aim to educate you about the number of options you should consider now that you're an MBA grad.
You have a sea of potential options that you can delve into and build a career. So, start taking notes because they will come in handy once you go on a thought trip to evaluate the pros and cons of each of these.
Before we start, it's worth noting here that some of these options won't apply to an MBA general oonline program because of the absence of hands-on experience within the classroom. 
However, there are other upsides to the said program, so you might benefit from those options if you get your degree remotely.
1. Seek a better salary:
Most people start an MBA in hopes of securing a better salary. While a bachelor's degree can land you a good job, a professional master's degree can elevate your standing and your financial prospects. 
Therefore, there are multiple routes to this approach, and depending on your circumstances, you can pursue either of these.
The first route is to seek a managerial-level or another senior-level position at the company you already work at. This is valid if you are already working at a good company with openings for senior positions.
So, you can speak to your company and see if you meet the job requirements. Alternatively, see if your company has a roadmap for growth that caters to increasing qualifications.
This won't apply to those who start job hunting after master's graduation. It's not hard to understand why companies prefer employees with prior work experience.
So, if you want a good-paying job after completing your master's, it's better to seek some prior work experience. Otherwise, you won't be able to make as much as your peers with previous work experience.
The second route is to find employment in another company. If your company isn't hiring for senior positions or is unwilling to promote you, maybe it's time to find another job.
You've just finished a professional qualification, and you deserve to be paid per your skills. However, be advised that this decision must not be taken without due consideration.
2. Consider a career change:
Many people pursue an MBA to change their careers. This is primarily true for those who completed their undergraduate degree in humanities or social sciences.
We understand that the job market isn't particularly suitable for these disciplines, and you have our sympathies if you're one of them.
But the good news is that you've tried to get your life together. For instance, project management jobs pay well, and they're also fulfilling. Depending on your specialization, there are multiple options fields that you can delve into.
The same goes for marketing management, as it's one of those fields that can pay off, considering how social media has elevated marketing to become one of the most popular fields.
So, you can choose from either of these options. However, if you're aiming for a career change, you must display knowledge about the industry and the field that you want to break into.
While management skills are in demand, nobody wants to work with someone who doesn't understand the dynamics of the industry or has a poor understanding of the field.
Your goal is to secure a high-paying job while building a sustainable career. Therefore, it's always better to be informed about what you're getting into.
You've learned skills that could translate into a good paycheck, so bank on it and do things strategically.
3. Start your own business:
A good MBA program equips you with the right skills needed to launch one's business venture. As pointed above, if you have prior entrepreneurship experience, this might seem easy to you. 
However, if this is your first time starting a business, things could be challenging, but you're in for an experience of a lifetime.
Plan your business per the skills you've learned during your education. Evaluate how they can be practically applied to help you compete against potential challengers in the market.
Assess the strengths and weaknesses of your unique selling point and see if it would help you build the traction you need for a successful business.
You've learned management skills, so the first step towards success in this regard would be to have a hands-on approach. Try to manage things yourself, and keep track of every business activity to ensure that you stay ahead of the curve.
Your management skills should reflect how well your business is doing. Also, use the contacts you built during your education (this may not apply to remote students).
This will help you build an excellent portfolio for yourself, and you may start a million-dollar business.
Once you have achieved success, things should be easier for you down the lane. This may help you become financially stable while opening new avenues for you.
4. Offer consultancy:
This option is primarily for those who already have enough work experience to offer their services as a unique selling point. If you aim to become a consultant, it's always good to ask yourself why someone would hire you. This would help you come up with goals and ambitions to pursue.
Consultancy can be a good option considering that it's independent and you're not required to implement the strategy.
Your job is to streamline the strategy and develop solutions to difficult situations. It also pays well as companies are not hesitant in paying those who enable them to grow.
However, to get to this, you need a great portfolio that reflects your usefulness. If you plan to offer consultancy in the same industry that you have worked in, you can start with a few projects.
In these projects, you can channel lessons from your prior experience and skills from your education to achieve the desired objectives.
Once you have built your value in this arena, you can become a good consultant, but you can also use these contacts to start your own business in the future.
Remember that consultancy is highly-valued for its independence, and if you want to retain this independence, it's wise to have a venture of your own at some point in your career. Just ensure that there isn't a potential conflict of interest here.
Final thoughts:
While this list isn't all-inclusive, it lays down a basic structure of how to navigate through your options once you're done with your MBA. The possibilities are endless, so good luck with everything!