Nursing is challenging; you often neglect your family, personal engagements, and comfort. So, why would someone want to adopt this career? Nursing is one of those careers that are emotionally satisfying; you are always involved in the service of humanity, making life easier for others.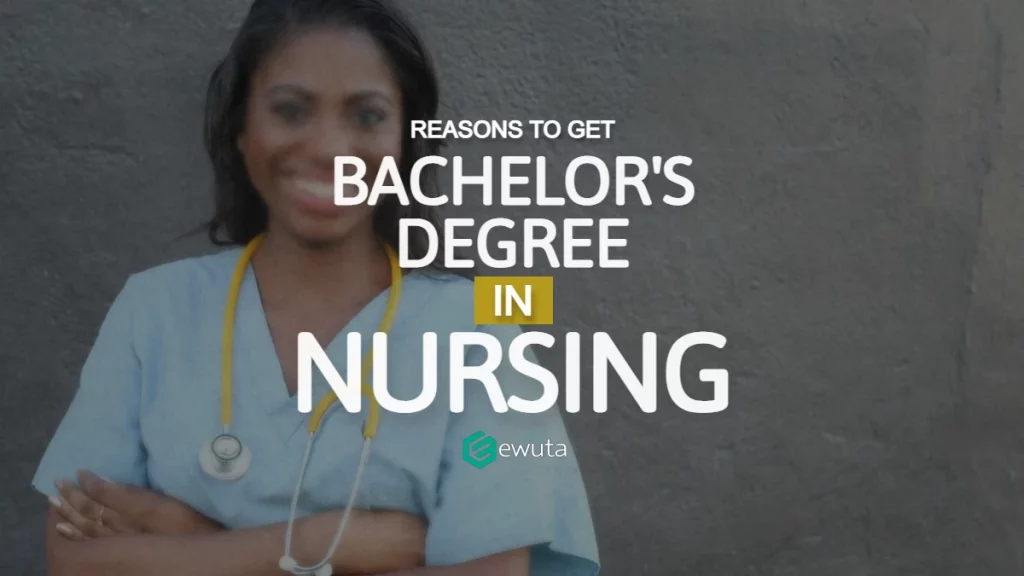 You come home feeling a sense of relief that your work brought ease to the lives of others. This satisfaction makes you ready for another tiring shift the next day. But many aspects of a nurse's job have changed. 
Unlike in the past, today, nurses need to be highly qualified to meet the changing needs of healthcare and attend to patients with novel infections and illnesses. Moreover, healthcare is more complicated today. With the introduction of technology-based applications and intricate patient care systems, it is inevitable for nurses to have a BSN degree.
Today healthcare needs nurses who have ample knowledge and adaptability to facilitate better patient outcomes. More reasons for leaving the comfort, going back to school, and getting a bachelor's degree in nursing include the following: 
1. More job opportunities for highly qualified nurses
The biggest benefit of a nursing career is that more education qualifications can instantly boost your career. With every new degree and certification, you move a step further up your career ladder. For example, many nurses enrolled in an RN to BSN Degree report better job opportunities available for them.
Hospitals and healthcare centers also prefer to have BSN nurses onboard than those with an associate degree. A degree enhances their knowledge of complicated diseases. It allows them to wear different hats inside a healthcare facility when needed. There are other degrees that you can also acquire online to help make things easier for you.
2. Shortage of skilled nurses
Healthcare might face an acute shortage of skilled nurses in the future. In a few years, many nurses will retire, creating a place open for more qualified nurses. Moreover, the increasing population of baby boomers also demands the services of nurses with knowledge of caring for such patients.
Therefore, the stage is set for getting a bachelor's degree in nursing and being part of healthcare. 
3. Advanced career options
Nursing is a vast field, but many specializations are open to you only after receiving a BSN degree. You might have extensive experience as an RN, but still, you cannot work in those highly intricate capacities.
For instance, to work as a clinical research nurse or offer your services to the U.S. military, you must have a BSN degree. Moreover, if you fancy getting enrolled in advanced learning programs in nursing, you need to have a bachelor's degree first. 
4. Opportunity to show your expertise in administration
Most nurses want to change the direction of their career and move from bedside care to administrative roles after a few years of service. However, it is only possible if you have a bachelor's degree at least. You can offer your services for high responsibility leadership and academic positions with a BSN degree.
A recent study of nursing jobs highlights that a nurse with an associate degree is only eligible for 51% of the available positions, but the percentage increases to 88% once you have a BSN degree. 
5. Potential to earn more
In nursing, higher education also brings benefits in increasing your earning potential. The investment you make in your education gives a return in an increase in your scale and pay. Since an RN is qualified for better and high-responsibility roles, they also get to have more money in their pockets for fulfilling these roles.
The salary of a nurse with a BSN is $88,000, which is significantly higher than the salary you could earn with an associate degree in nursing. 
6. An improvement in your skills
An associate degree holder nurse often works with basic skills and is highly unlikely to know about technology, intricate healthcare portals, and medical devices. On the contrary, during higher degree courses, you are trained to work around these complex changes taking place in healthcare.
Moreover, you receive education in soft skills such as communication skills, team building, teamwork, problem-solving, analytical skills, etc. As a result, you are ready to effectively communicate with patients and their families, represent your organization and take decisions without needing supervisors at all times. 
7. Improve patient outcomes and satisfaction
A nurse better qualified with skills and knowledge about diseases and patient care offers better patient care. When patients see they are being well taken care of and their needs are met, they feel more satisfied with the service.
Such patients have positive feelings about their care staff, which improves patient outcomes. The skilled and experienced behavior of qualified nurses can encourage the patients to take an active and constructive part in their treatment and pay more attention to self-care.
Satisfied patients act as brand ambassadors for a facility, and their positive word of mouth brings better outcomes for the hospital too. BSN nurses also tend to be more confident about their work.
They display the same self-assurance in front of their patients too. After which, patients willingly follow treatment guidelines and adhere to the prescribed dosage and healthcare advice. 
8. Higher education makes you culturally competent
With higher education and a BSN degree, you become more culturally competent. Cultural competence is understanding patients from various religious, ethnic, social, and racial backgrounds and knowing things that can hurt them. In simple terms, it is about understanding the difference and respecting it instead of looking down upon them.
Cultural competence allows you to understand patients' problems, empathize with them, and attend to their needs more deeply. Finally, cultural know-how requires you to avoid making assumptions, learn about a patient's culture, ask questions, and develop rapport.
Therefore, cultural competence can be very beneficial for your career if you offer the best patient care while respecting everyone's beliefs, race, and values.
Conclusion
The advancement of online education has made it very easy to get a bachelor's degree in nursing. Today there is no need to take a break from your service and sit in a classroom; instead, you can develop your schedule and learn at your ease. You can access better job opportunities, career options, and specializations and be more culturally aware and sensitive with a higher degree.
Higher education such as a BSN degree makes you wiser, confident about your work and helps treat a wider population. Moreover, with a better salary, you can also look forward to having an improved lifestyle, a higher rank, a place among other healthcare professionals, and enhanced social standing.