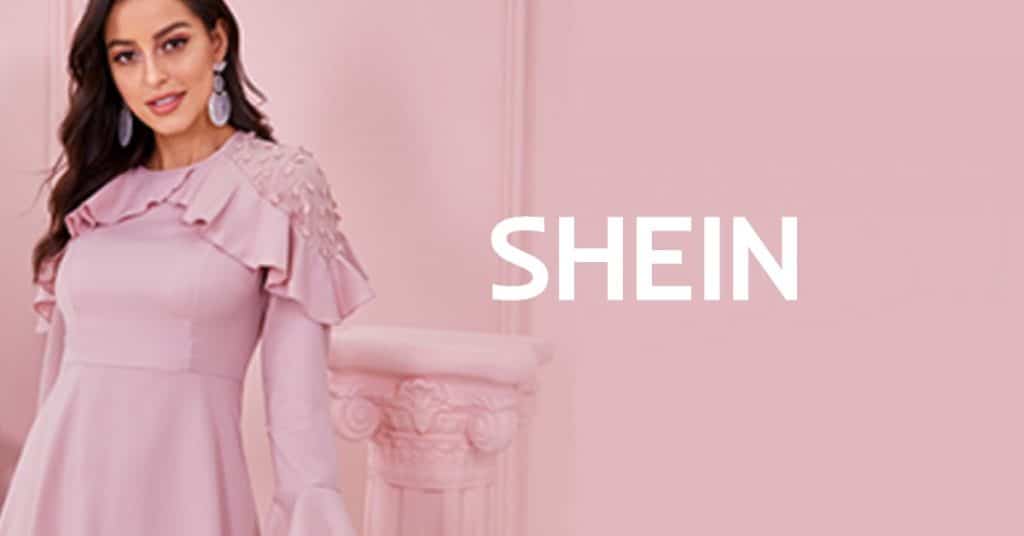 Shein is no longer new in the fashion industry. Any girl who enjoys shopping online must have been about shein. If this is your first time of hearing about Shein and you are searching for some reviews about this online fashion store. I will be explaining my experience with this online shopping store after buying from them.
Shein is a fashion clothing store that is mainly known for a massive selection of products and cheap pricing. Having more than 8 million Instagram followers and in collaboration with some famous influencer. It will be very hard to ignore them.
People are always worried about the quality of their clothes because of how cheap they are. They have a lot of products that are very cheap which has got many people wondering if they are original.
Is Shein Legit?
Short Answer: Shein is a Legit Company.
Shopping with Shein sometimes is based on luck in terms of quality. Sometimes you will get what you pay for and sometimes it might go the other way around. Before ordering for a product, I recommend you check and read the Shein reviews and comments from other buyers. Check what other shoppers are saying about equality and sizing of that particular product.
The best selling products on Shein used to have a lot of comments and reviews. If it is clothes, some people used to upload some pictures of them wearing the clothes to show how it actually looks. So I advise you to take advantage of this and try your luck.
I had shopped with SheIn years ago and didn't have a great experience. The ordering process was so easy, and delivery was great. But the products were disappointing. I'm so frustrated, this has never happened to me before, I was unable to get through to customer service to see if I can get refunded.
Sales
Shein currently has a deal for $40 off $200 which you can redeem with the coupon code 40SNOWUS as well as free shipping. They often have sales and discounts to save even more money.
You can discover this by visiting the clearance page and the flash sales to find super inexpensive quick deals for as low as $2–$4 per item.
Sizing
Their sizing was better than I figured it would be – most of the clothes actually fit well! When I first purchased a couple of years ago, everything was far too small. They have definitely taken the initiative to improve SheIn sizing since then. That said, there were still a couple of items that were slightly off.
Normally, I would worry more about sizing, but the free return on your first order eased my mind so I just picked my regular sizes. The only things that didn't fit me well were the lingerie set (bra was too small while the panties were fine) and the biker shorts (slightly too big).
When it comes to hacks for selecting sizes in SheIn, there aren't too many. Typically, you should be fine with your regular size. The only trick I would recommend is to read reviews on each product and look at any pictures that customers post.
Since the company offers rewards points for leaving brief SheIn reviews on products you've purchased, many people leave helpful feedback. A good photo can help you see the product in different lighting and on different body types that might be more similar to your own.
These reviews and photos are typically at the bottom of each product page.
SheIn Returns
The only reason I enjoy shopping with Shein is because they offer free returns (with your first order). I can return clothes if they are not what i expected (except for some types of clothes that are excluded such as SheIn swimwear and a few others listed below).
However, returns are only free on your FIRST order. It's easy to get around this by making a different account, but you might not be comfortable with this. This can be a hassle if you plan to make orders often or want to rack up rewards points.
After your first return, they will deduct $7.99 from your refund total. This is a bit spendy considering many of their single items are less than this price. But, it might be worth the money if you make a large order and want to send most of it back.
Additionally, there are a couple of exclusions in the SheIn return policy. These include lingerie, swimwear, bodysuits, sleepwear, cosmetics if the seal is broken, most accessories, and jewelry. Your return should be unworn in order to receive a refund.
You have 45 days from your purchase date to send undesired items back. It's easy to start your return by going into your account, clicking "my orders" in your profile, and starting it. They will provide a printable shipping label for free.
My refund took longer than I expected and I had to chat with their customer service to prompt them, but I got it! Getting your money back seems to be one of the common issues with this company, so I kind of expected it to take a bit of time.
SheIn FAQs
Are clothes from Shein good quality?
Quality is all over the place, even when it comes to more expensive products. The quality of SheIn clothing is good but cannot be compared to pieces from premium retailers.
Is Shein True to Size?
Their size chart is really good. While this isn't true across the board, 90% of the time I have found this to be the case. This is why checking the sizing is important.
Is Shein a reliable site?
If you had asked the question a few years ago, it would have been a resounding YES. Right now, I'd say they are 70% reliable. In the past, you could predict exactly when your order would arrive.
Is Shein ethical?
Based on my research and records, SHEIN does not currently support ethical practices.
Is SheIn from China?
Yes, everything SheIn sells is made in China.
Are Shein returns free?
Your 1st pickup service is free. If you have additional returns, there is a shipping fee of SAR 30 /request (order from KSA) or AED 18 /request (order from UAE) will be deducted from your refund.