Have you recently started writing blogs or content and are looking for ways to increase your traffic? Then, this guide will help you in sorting out your issue and will help you in attracting more audiences for your page or blog. So, you can be a better and creative content writer in the future.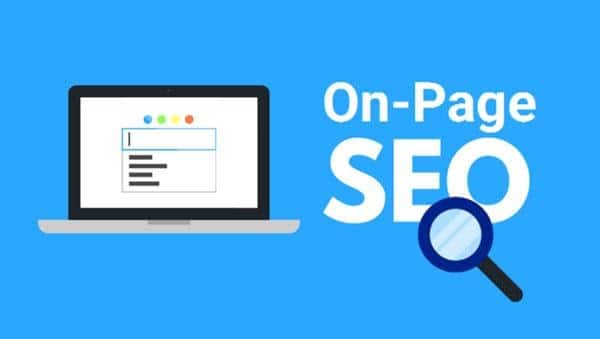 A content writer is behind everything that is seen on the internet such as a product description, a video, blogs, articles, or any advertisement. A content writer needs to make sure that his content reaches a wide amount of audience. Almost anyone can become a content writer and you don't need any particular degree for it.
To attract a considerable amount of audience to the content or website, there are some steps to be considered. That is known as the SEO checklist. These factors will certainly help you get better traffic on your website and help you increase your rank in the search engine so you need to comprehend the vital and basics of SEO also known as Search engine optimization.
Search engine optimization optimizes the page or elements on your website which helps you in getting more views and best results on your website. The following are some points that are the ultimate guide to increase rankings.
Authentic Unique Content
One of the most obvious and important factors is that your writing should be authentic and content writing should not be a work of copy-paste. You must have complete knowledge of the topic and it should be interesting and informative.
Also, you should write according to the understanding of your target audience and provide useful content. The quality and quantity of your work should be good. Therefore, you need to do some thorough and genuine research.
Also, if you are mentioning some facts and figures, provide the link of the authentic source. Content must be credible. After that, you need to check your spelling and grammar. People might get unimpressed because of your bad English language skills. Moreover, you can use different tools such as Grammarly to correct your grammar or spelling mistakes
Duplication of your content will have an overall low ranking of your website so check for any signs of plagiarism and remove it.
Usage Of Keyword
Another important point to note is that you must have good keywords. Do deep research of your keywords as well. Using Keywords has an overall great effect on your message. So, be sure to use primary and secondary words which will help you attract more traffic.
Your audience will reach your post by using keywords. So keywords are crucial for your writing. Use them efficiently. Let it be an article, video, or website your keywords most definitely matters.
Writing keywords in your main titles also helps to persuade the searches to click on your content at first sight. Also, make sure that the same keyword is not used in any other content. Keywords must show an accurate description of your writing. Therefore, search and use your keywords confidently because it will certainly help in increasing revenue and traffic.
Site Speed And Accessibility
The third thing for the On page-SEO checklist is the speed. Speed of your website matters as well. A person wouldn't like to wait more than a few seconds for the site to load. This is a crucial ranking factor for SEO.
Site speed should be fast enough to load in just two seconds so the person would prefer to read it. Using google page speed tool you can check the speed of your website. Make sure it loads in less than three seconds.
According to industry leading blog Citylocal 101, 50% of people leave the page if it doesn't load in two seconds. Human beings don't tend to wait by nature and they need the information quickly. By the help of the tools, you can make sure to completely take advantage of this point to make your content ranking to the top.
The website page should also be mobile friendly and they must be instantly accessible. The website result should be satisfactory when it is opened on a mobile phone.
Internal Linking And Starting Off With A Question
This idea might seem unusual but it surely works. According to psychology, the human mind is always curious. The mind wants to know more things every now and then. So if you start your content with a question, then the person's mind would be attracted to it. He will have the urge to get the answer to the question he just read.
The audience will be hooked from the very first line and will want to continue reading until their question is answered. So take advantage of this and keep people engaged and intrigued.
Internal linking also helps greatly. Make sure to add links to other existing content that the viewers might want to read further. Add three to four internal links. In this way, the person will be going through different content. So, he will get some more knowledge.
Providing relatable issues and answers to the topic will make the audience intrigued and they will continue going through provided internal links. List some pros and cons relating to the topic.
Readability
The readability level of your content is a key factor for SEO. Quality of the content matters but it should also be easy to read. It is recommended to have the readability level of an 8th grade. So, don't use complicated vocabulary. You wouldn't want the person to go back and search for the word that you used in your content. Hence, you need to avoid unnecessary complex words.
Readers should be able to quickly understand the content. They will want to go to your websites if the topics are explained clearly. Divide your content into different paragraphs. In this way, the reader will be able to scan through quickly. They will find the thing they are looking for more easily. You can use some online free tools to determine your readability level.
Creative And Intriguing Headings
Heading and subheadings are signposts for your content. The titles will attract your audience. It will get easier for them to know that the writing is actually about. Headings and subheadings weigh more than the actual writing. Let your audience know properly what the content is about and what to expect as they will go through it.
Use h1 and h2 styles for heading and subheadings respectively. The reader will be able to scan and get to the part where he exactly wants to be. It will be easy for them to go to the relevant text quickly.
The search engines show your main titles and in some cases the headings and the subheadings. Therefore having creative headings plays an important part. Thus, you will receive organic traffic.
Well Structured URLs
Although it is considered a minor factor but having a good structured URL is smart. Try to keep your URLs as short as you can. It has recently found out in an analysis that having short URLs increases the traffic on the website.
Including keywords in your URLs is also a plus point. Also, you can use hyphens and underscore. This helps Google or the search engine to understand what your content is about.
Make it easier for the user to know the topic through your URL. URLs should conclude a logical structure and determine descriptive keywords. It gives overall authority to the domain. Also, try matching the main title and URL.
Catchy And Attractive Images
Images are a great addition to any content writing. It makes it more interesting. The site overall looks joyous. Also, readers will be able to understand the content more with the help of the images. Different diagrams, flow charts, illustrations, or pictures will entice the readers. Due to which articles become more appealing and attractive.
It will be great to use the pictures that you have taken yourself. Make the audience understand the content more early through your images. They will be able to understand your point of view more effectively. Also, images must reflect the information written. You can use sites that have no copyright issues to get the images. Then carefully insert the image in a proper format.
Conclusion
The organic traffic that you want to be on your site will certainly soar if you follow the above-given step by step guidelines. You must have a clear cut strategy for SEOS and content in your mind.
If you want your business to run successfully and efficiently then you must follow the SEO checklist. You can also check and compare the statistical figures of a site that uses SEOs and the one that doesn't. You will see a great difference among them.
When you upload a YouTube or content you might be able to get some audience by sharing on social media. Sharing on Facebook, Instagram and other social media do help but the audience will rise to a hundred or two at the most.
To get heavy traffic and higher rankings you must follow some tricks and tips. A person should have some basic understanding of SEO, deep research interest, good grammar, and proper writing style. If you know the basics, you'll be able to succeed to rise to a marketing level content writing. Therefore it is essential for you to follow the checklist.