Sports games on consoles have been incredibly popular for generations and the quality of each has improved immensely over time. The graphics and detail are state of the art compared to the early games.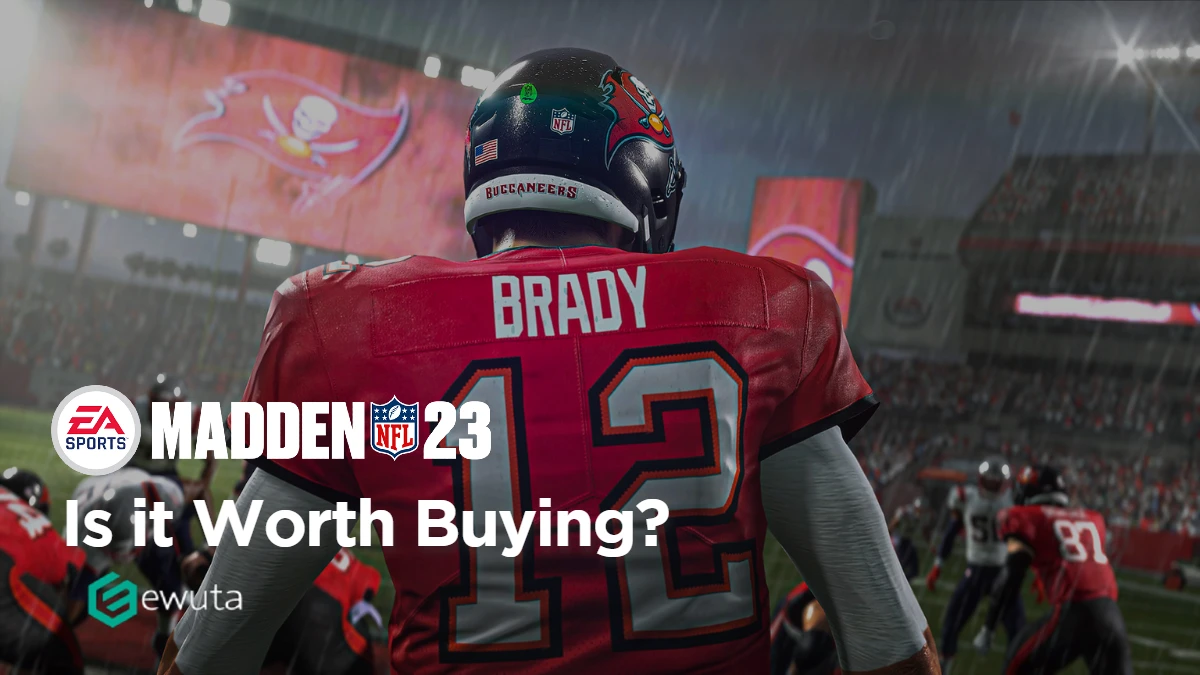 Being able to play our favorite sports has been big business for developers who have seen the high demand for sports games continue to grow.
Madden has been the most popular NFL game franchise having started back in 1988 and continues to dominate the genre.
Playing as your favorite team, or using your favorite quarterback, gamers are able to recreate the experiences they see from the professionals each week.
While NFL odds have the Buffalo Bills as one of the favorites for the Super Bowl this year, you can take over one of their rivals and look to come out on top at the end of the season.
The latest version to be released in Madden 23. The EA Sports game has been available since 18th August 2022 on all major consoles.
It has its usual features as well as some new and upgraded ones to try and capture the demand and excitement people have for its release. The industry is aware it can't sit still and keeps looking to provide customers with the improvements to keep them engaged.
1. Franchise
Take control of your favorite team or challenge yourself with an underdog. You can recreate the fortunes of a franchise by controlling all aspects of its growth.
Refined scouting options and staff management have improved upon the game with each version to give you a more immersive experience.
Players now have preferred locations; more realistic salary demands which add more drama to free agency as well as the draft.
The updated artificial intelligence ensures that the experience is far more realistic in the off season as well as in its game play.
2. Face of the Franchise
This game mode gives you the chance to be a specific player in a specific position playing in your fifth season in the league. You start with a one-year contract to prove yourself on the field to earn a new contract and build your career as a pro.
You can adapt the experiences throughout the game and get performance boosts from your performances in training and weekly activities.
Rewards come in as well as feedback on the way you perform in games as you look to become the team's Most Valuable Player (MVP) and try to increase your skill rating to the top level, 99.
3. Ultimate Team
NFL Superstars, Hall of Fame Legends and more are available to you in this option where you can develop your dream roster.
This online version gives you the chance to compete against people around the world while also having a number of in-game purchase options to help push your team further, to be even more competitive.
Reviews
Maddens FieldSENSE feature makes it one to really enjoy and the gameplay is notably better than previous editions of the game. Players have more specific controls over the ball placement in the passing game, the hit stick received a big upgrade where you can tackle differently as well as add your weight into a pile to bring down a ball carrier.
There are more camera angles and pre and post game activities, while the game continues its quest to improve the visual appeal and performance year on year.
Madden 23 was brought out with the promise of being the most polished and best version to be made available in years. With this promise though, expectation was high, and some reviews have not been too kind.
Even NFL pros have taken to twitter to make their thoughts on the game heard.
Darius Slayton, New York Giants Wide Receiver, tweeted; "First game out on Madden 23 hung 50 p a kid… don't get it twisted tho the game is still hot garbage smh".
Former East Carolina University safety Warren Saba said, "0/10 Gameplay is awful!!!"
"Madden 23 menus are absurdly laggy. 5-second input delay on everything. This isn't an 8ooofps Skyrim mod EA… let's get it together".

A Madden YouTuber (Matthew MMG Meager).
There have been a number of glitches and issues still remain on the franchise mode which has required a new patch to be released in mid-October to try and eradicate the issues. 
Many users are unable to play or advance their franchise mode and the delay in releasing the new patch has caused frustration.
All in all, Madden 23 has its improvements, but there are still ongoing issues and the game hasn't changed hugely.
If you are a seasoned NFL fan and a regular gamer, you'll still no doubt go out and get the latest edition but take into account some of the reviews you can see. It isn't perfect but for those who do love the game, it will no doubt provide plenty of fun and enjoyment on and offline.