Do you want to keep yourself on top of fashion of 2021 and beyond? Here are some of the hottest fashion trends for this year, as well as some tips on how to keep yourself on trend!
Trends start, and once they have spread to the general public, they are no longer in fashion, and something else takes their place. For this reason, keeping up with new fashion styles may be so difficult.
Despite this, some individuals seem to do it effortlessly. They always seem well-dressed and fashion-forward. When you look at their outfits, you may wonder how they are constantly on top of the current clothing trends.
You'll be able to keep up with the latest fashion of 2021 now. Keeping up with the latest fashion trends isn't hard, but it will require time and dedication. The following are some tips for being fashionable no matter the season.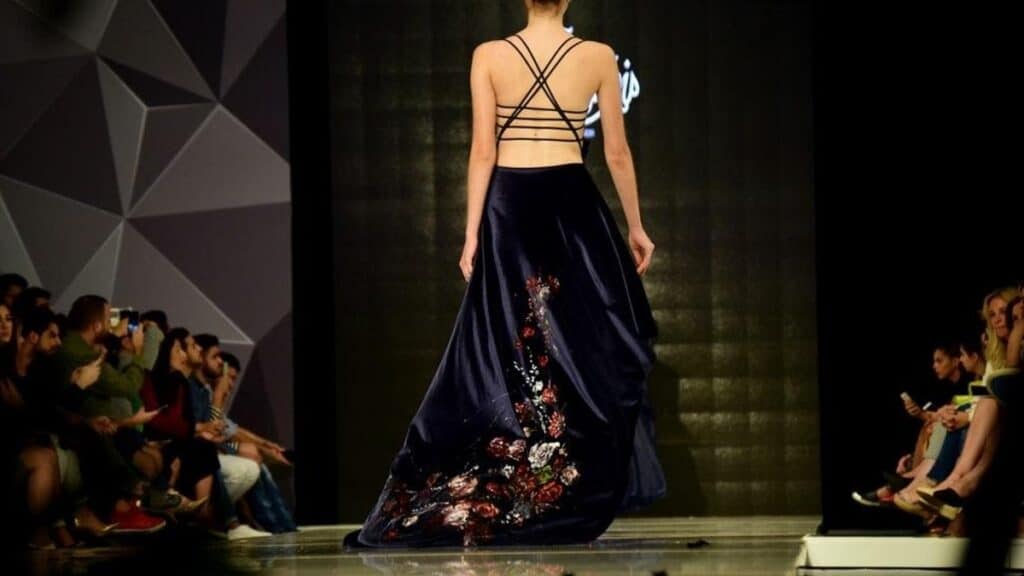 Tips to keep up with the latest fashion shows and trends
1. Watch Fashion Shows for new trends
Fashion shows are the starting point for new trends. Clothes and accessories that will be in trend for the next season are presented at Fashion Week in cities such as Paris, New York, Milan, and London. After a fashion show has been broadcast, you will be one step ahead of the trend if you search for new fashion styles.
You do not need to purchase the same outfits seen on the runway; instead, seek trends. Like what are the colors, designs, and materials that the models are wearing?
Can you watch fashion shows online?
If yes, then you can watch streaming online at NYFW.com. It is the platform where you can watch fashion shows online. There are many other online platforms where you can watch fashion streaming online.
There are free and paid platforms, and these platforms may not be secure or completely free in some regions. For free and secure access to the platforms, it is better to download the VPN app. For example, VeePN VPN Сhrome can strongly protect your data privacy. It will not only provide free access to any site, but also take care of your cybersecurity.
2. Take a look at Celebrities Style
Have you ever looked at what celebrities are wearing and wanted to run out to the shop to get it for yourself? Celebrities, of course, are at the forefront of fashion because they have a skilled personal stylist on their team. However, many of them also get clothing as gifts from fashion designers.
Celebrities are good indicators of what will be popular in the next season. And today, thanks to the popularity of social media, you can see what the famous and renowned are wearing at any moment.
3. Read about Fashion
If you like to read about fashion rather than see it on television or in magazines, this tip is for you. Fashion publications are an excellent source of information about what will be popular in the next season.
These publications work with the fashion industry, publishing and reporting on the new fashion styles. Photographs are taken to capture the collections for the next season, which are then printed as advertising or as photo content in conjunction with editorial content.
4. Read Blogs
Due to the rise of social media, it is now feasible for many individuals to get active in the fashion industry without having a direct connection to the industry. Bloggers, for example, are those who have a strong interest in fashion and style and who use a platform to express their thoughts on the subject.
Many fashion bloggers are merely regular folks who have opted to write about their own fashion preferences. This makes them more accessible to a wider range of individuals who are interested in learning more about fashion and trends. In addition, many well-known bloggers might achieve a kind of celebrity status.
5. Follow Professional Stylists
This tip is relevant to those who work in the fashion industry, but it is delivered slightly differently. Stylists are the individuals who bring clothes to life, and they are often the driving force behind current clothing trends. They work collaboratively with both brands and the people who will be wearing the outfits.
Because they often get clothing straight from the manufacturers, they can predict what will be fashionable in the following months. They could even be aware of what designers are working on for the next season's collections.
In addition, famous stylists aren't the only people who work behind the scenes that are worth keeping an eye on.
6. Try new things
Keeping up with the current clothing trends often requires taking a few style risks. It may be necessary for you to step out of your comfort zone and do something new. Trends may or may not coincide with your particular preferences.
Because fashion is all about trying new things, you shouldn't be afraid to experiment with different colors, designs, and styles. It's possible that you'll come to appreciate something more than you expected. Or, if you don't like it at all, that's fine too.
Every season brings a new set of new fashion styles, and it may be difficult to keep up with the rapid pace of change. It's difficult to strike a balance between being on top of the current clothing trends and being able to wear the clothes before they become outdated.
With these ideas, you won't have to wonder how some individuals manage to stay fashionable all the time. You have the opportunity to be the one who is one step ahead. Putting in a little more work and research can help you become more fashionable before the season is over.