Regardless of your industry, it is essential to develop strong advertising strategies in order to stay one step ahead of the competition. It is no secret that a well thought out marketing plan will not only attract new high-paying customers but help your company build a community surrounding your brand.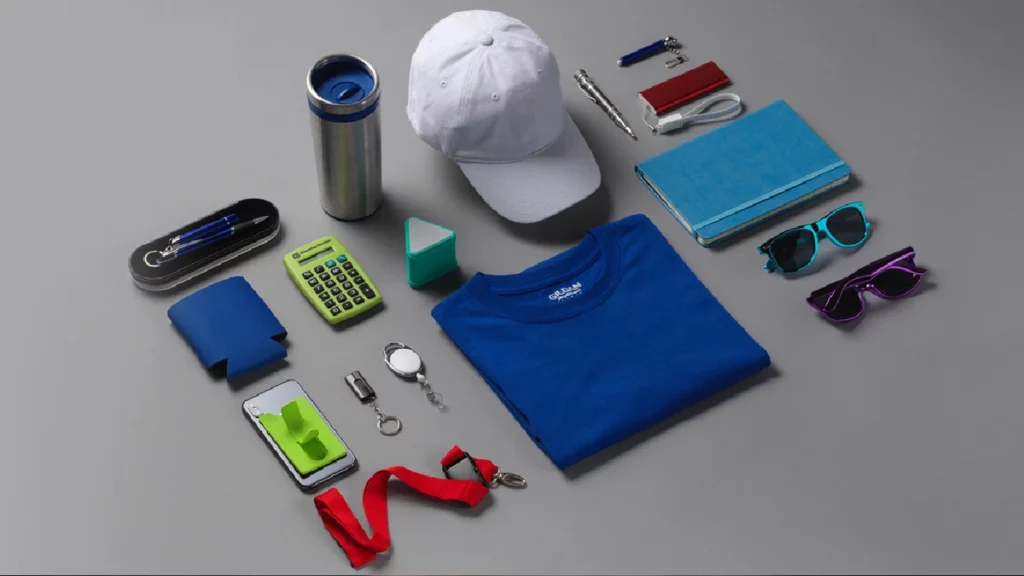 While online marketing reigns supreme in today's technology-driven world, it is still necessary to give potential clients something tangible. One of the best ways to build rapport and a community of loyal customers is to invest in promotional items to improve brand awareness.
So whether you are just starting a new company or are looking for a way to bring in more business with your next advertising campaign, here are the top benefits of using promotional items to build your brand.
1. Improves Brand Visibility
According to Forbes, one of the best ways to boost your brand's visibility and bring attention to your business is to give promotional products away for free. Promotional products allow your company to market your retail products to the masses with little effort.
Just giving away branded items like cups, bottles, pens, and t-shirts can go a long way in the eyes of a customer. Not to mention the more promotional products you have in circulation, the more likely people will recognize your brand.
2. Lead Generation
When it comes to business, one of the most important things is generating promising leads that will result in a sale. Not only will giving away promotional products help you generate quality leads, but they can even boost your return on investment.
For example, as long as you invest in quality promotional products that people will use, like a coffee mug, or a pen and pad bundle, people will recognize your brand. Before you know it, your promotional products can start turning recipients into not only buyers but loyal customers.
3. Cost-Effective
When it comes to cost, marketing with promotional products is as effective as it gets. While many forms of advertising exist, they usually rely on high budgets to work properly. Promotional products, however, are an affordable way to expand your business across multiple regions without breaking the bank. Since promotional products carry around your logo wherever they end up, your product can reach the minds of many different people for months at a time.
4. Helps Retain Your Customers
On top of generating quality leads, it is important to retain your customers in any business in order to create a loyal community of repeat buyers. The best way to create loyal customers is to develop a reason for people to keep doing business with you. One of the best ways to do this is to share promotional products with clients in order to gain a competitive edge over other industry leaders.
If customers get more bang for their buck, they will be more likely to do business with you again in the future. For example, if you are in the golf industry, consider giving away free customized golf towels with every purchase of new clubs. Not only will your customers come back, but there is a higher chance they'll tell their golf buddies about the deal, which means more business.
5. Creates a Good Customer Relationship
As a business, you are not just looking for clients. You are looking to form relationships. Offering your clients promotional products helps you build a solid bond with your target audience and make them feel special. The more important they feel, the more likely they will return as customers and become loyal buyers.
6. Build Confidence In Your Brand
Offering promotional products also helps potential buyers feel more confident in purchasing your products. Giving away quality promotional products will not only help people recognize your brand but can speak volumes about the authenticity of your company.
7. Build Your Brand With Promotional Products
Not only do promotional products add value to your brand, but they can help you transform potential buyers into a community of loyal customers. Investing in the right promotional products will help you build brand awareness and create a strong reputation within your industry.