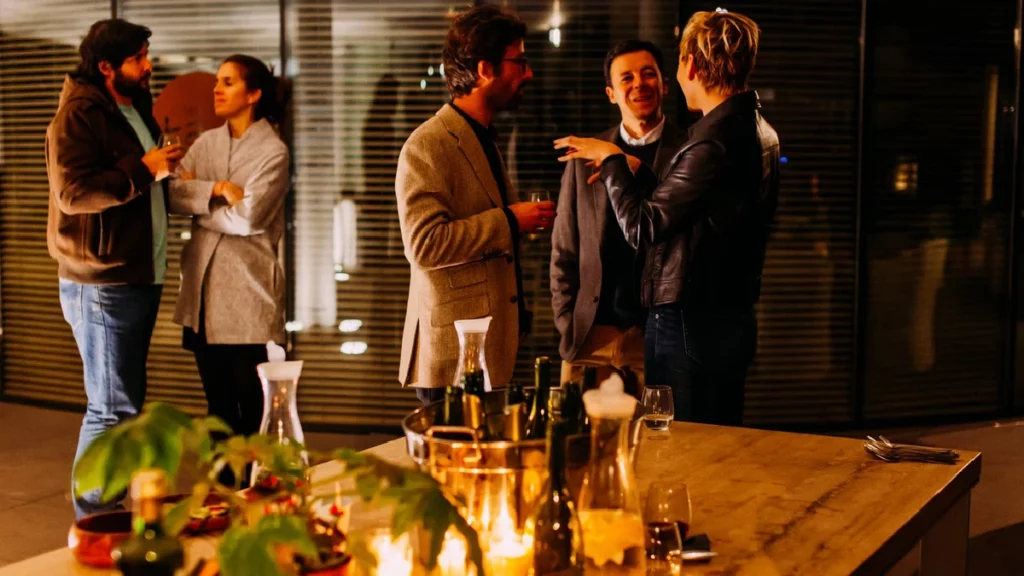 With the holiday season making its presence known, it's time for business owners to spread the seasonal cheer around their workforce. If you happen to run your own venture, even the mere thought of stepping out of work mode may seem daunting to begin with. But given that you are responsible for ensuring your employees' satisfaction, this would also be an unavoidable step to take.
For what it's worth, celebrating the holiday season with your employees is not akin to an impossible challenge. If anything, sharing the joy of the holidays only makes them more appreciative of their coworkers. In turn, it also leads to a better working environment.
In order to help you get the most out of the season, here's a lowdown on how to celebrate your employees during the holidays and spread smiles left, right, and center.
1. Share Seasonal Treats
One of the most well-loved traditions of the holidays is sharing culinary treats between your social circle. Keeping this in mind, when your goal is to spread the holiday warmth among your employees, you simply cannot look away from this particular approach.
Since having a friendly personality is an often-discussed point when learning how to be a good manager, this also leads to your own professional development and establishes you as an ideal boss to your team.
You can follow this approach by looking into treats such as cookie tins, candy bars, and Christmas cakes. By sharing these holiday favors, you can celebrate your employees and get everyone in the holiday spirit. The approach can be as extravagant or as pocket-friendly as you want, which also makes it an ideal way to establish seasonal cheer around your office. 
2. Distribute Functional Gifts
If you want to go beyond the basics, you can pair your holiday treats with functional gifts. These presents can be something that your employees could use on a regular basis. This not only helps them with their work, but also eases their daily stress.
As a result, you can rest assured that you can make your employees' holidays more cheerful with these gifts and the benefits they bring to the table. The presents could range from a portable charger to a split keyboard. 
By browsing through employee suggestion boxes, online lists, and business magazines, you can find various last-minute holiday gift ideas for coworkers. You can take your pick based upon your budget as well as what your team members might prefer to receive. You also don't have to buy the same gift for everyone in terms of a one-size-fits all approach. Instead, you can purchase different presents for each employee.
3. Look Into Personalized Presents
Apart from functional gifts that can help with productivity, you can also explore decorative presents that are a hit in terms of a personalized approach. These gifts can make amazing memories for the recipients and show them how much they are celebrated by your company. 
These presents can include items such as a personalized wallet, keychain, or mug. If you want to elevate the personalization aspect, you can also buy hobby items such as sketchbooks or cosmetic bags that interest respective employees.
These items can go a long way towards making your employees feel truly seen and appreciated. The best part about them is that most of these gifts also ask for very little time from your end. This ensures that even throwing personalization into the mix doesn't cause you to stretch yourself thin over items that are difficult to source or procure.
4. Throw a Holiday Party
Regardless of your working approach, employees can easily feel burnout from time to time. This is especially true close to the holiday season, where you can practically feel the tension building among employees due to the pressure of buying gifts or spending more time with friends and family. 
In such situations, one of the best ways to celebrate your employees is by throwing a holiday party at work. If you find that putting together the arrangements all by yourself is stressful, you can hire a corporate event management service to help you through the process.
When you throw such a celebration right before the holiday break, it tells your employees that you value their joy and sense of wellbeing during the holiday challenges. As a result, they can go on their holiday break in a more cheerful mood, while also thanking you for providing them with blissful memories.
Looking into these suggestions let you show your admiration for all of your employees during the holiday season. In turn, you can strengthen your working relationship with your team and step into the new year as a formidable organization.