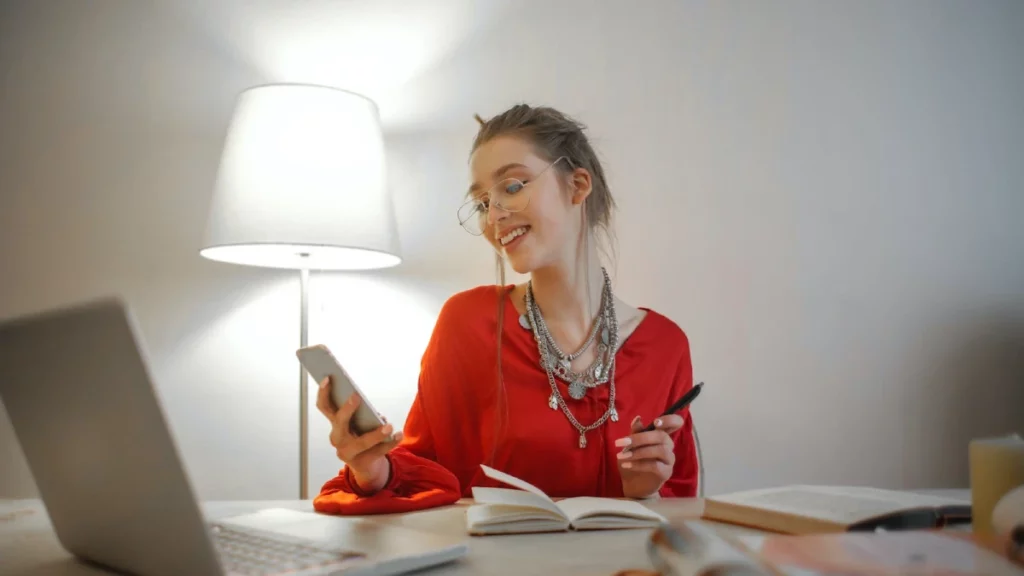 A Virtual Assistant (VA) is an administrative professional who provides support services to clients remotely from a home office. Your work here may include anything from managing email and schedules to handling customer inquiries and social media tasks.
Virtual Assistants are often self-employed contractors, which means that they work with multiple clients and have the flexibility to set their own hours. You can start as a weekend virtual assistant and work your way up to a full-time position.
How do you become a Virtual Assistant?
There are many different types of VA work available, so it's essential to research and determine which type of work is a good fit for your skills and interests. We talked with career experts at Jooble, and this is what they believe is the most straightforward breakdown of how you can become a virtual assistant even if you have no experience.
Step 1: Research the different types of virtual assistant work that are available
You want to make sure that you're a good fit for the type of work you'll be doing. Do you have experience with customer service? Are you proficient in social media? Do your research and find out what type of work is available to decide if it's something you would be interested in.
Step 2: Determine which type of work is a good fit for your skills and interests
Now that you know what types of work are available, it's time to determine which position fits your skills and interests. If you're interested in customer service, you might want to look for a job that involves handling customer inquiries. If social media is your strong suit, try finding a job opening that manages social media accounts.
Step 3: Create a portfolio that showcases your best work
Now that you know what type of work you're interested in, it's time to create a portfolio that showcases your best work. This will help you stand out from the crowd and show potential employers that you're serious about becoming a VA.
Step 4: Start applying for jobs and networking with other virtual assistants
Now that you have a portfolio, it's time to start applying for jobs and networking with other virtual assistants. There are many job boards and websites dedicated to helping VAs find work, so take advantage of these resources. You can also reach out to other VAs and ask for advice or tips on getting started in the field.
Step 5: Invest in some quality training to help you build your skillset
Investing in some quality training is a great way to help you build your skillset and stand out from the competition. Many online courses and programs can help you learn everything from social media marketing to customer service.
Step 6: Stay motivated and keep learning new things about the industry
The virtual assistant industry is constantly changing, so it's important to stay motivated and learn new things to succeed as a VA. There are many resources available that can help you stay up-to-date on the latest trends and developments in the industry.
How Much Money Can You Make as a Virtual Assistant?
Being a virtual assistant can be a great way to make extra money, especially if you have experience in customer service, administrative work, or social media management. If you're thinking about becoming a virtual assistant, it's important to understand that you'll run your own business.
That means you'll be in charge of setting your rates. However, it's helpful to know what other VAs are charging to set a competitive rate. Now, the average VA earns $19.46 per hour.
Entry-level VAs may earn slightly less, around $15 per hour. Of course, your earnings will also depend on your experience and the services you offer. But by researching the average rates charged by other VAs, you can get a good idea of how much to charge for your services.
The best way to get started is to sign up with a job platform, create a strong resume, and apply for projects that interest you. Most virtual assistants are paid hourly, so it's essential to be efficient and work quickly but accurately.
While there is no guarantee that you will land high-paying jobs immediately, you will be more likely to attract repeat clients and earn more money over time if you put in the effort and deliver quality work.
So if you're looking for a flexible way to make some extra cash, becoming a virtual assistant is worth considering. Note that having a good resume will certainly help you get hired, but once you're in, it's up to you to build a strong reputation.
Final Thoughts
Becoming a VA should be easy if you follow these simple steps. Just do your research, create a strong portfolio, and stay motivated. With a bit of hard work, you can be on your way to making great money as a virtual assistant. Best of luck!