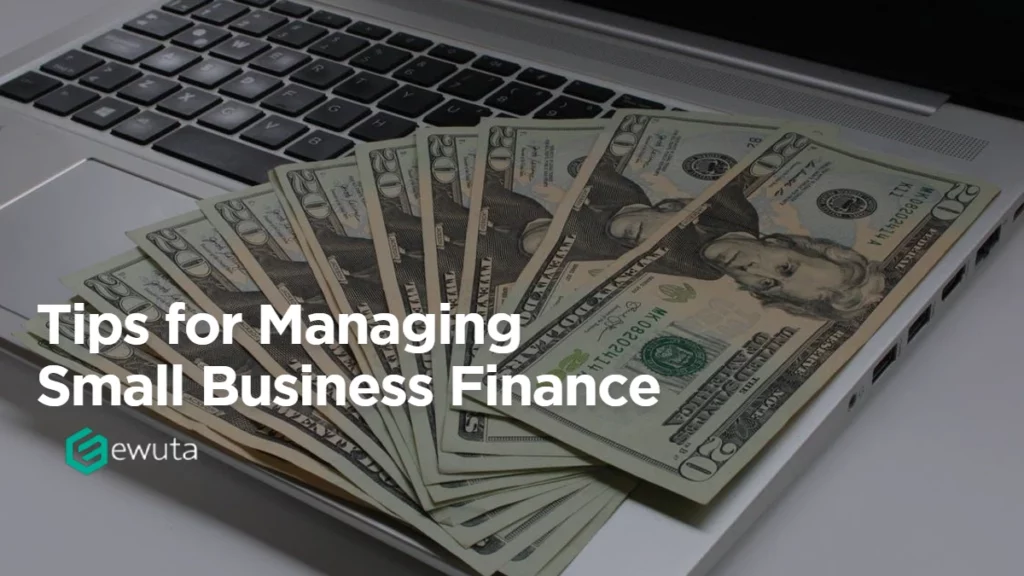 Running a small business is probably one of the best ways to multiply your investment. As long as your business stays profitable, you can enjoy many perks as a business owner. Although managing a small business seems as simple as cutting a piece of cake, it is not rightly so. You have to keep an eye on cash inflows and outflows if you want to ensure you don't go bankrupt, which is one of the reasons why most businesses fail to go off the ground.
The good thing about financing a small business is that everything is easier to handle. You can conveniently figure out your daily operational costs, manage monthly expenditures, and keep your business up and running. However, for the financial stability of your business in the future, you might have to perform accounting tasks, apply for loans, and even create financial statements. If you want to ensure better financial management in your venture, follow these tips:
1. Manage your business credit
Managing and keeping good business credit is always a wise decision. As your business expands, you would probably like to make real estate investments, get insurance policies, and file for more loans. But you would also like to maintain good credit ratings rather than piling up your debts and getting the funding you cannot repay.
Therefore, you must streamline your business's financial transactions and make them a breeze to manage. Managing cash payments can be cumbersome, especially when you buy real estate. You should adopt a cashless payment system via a business credit card to keep everything simple and secure. This is where the Capital on Tap Business Credit Card comes in.
The Capital on Tap Business Credit Card is solving the financial issues of small businesses with its spend management platform. You can get your Capital on Tap Business Credit Card to make financial transactions conveniently, thus helping you run your business smoothly. Not to mention, better access to working capital and its reliable integration with your accounting software.
2. Invest money in growth opportunities
If you are running a small business, you must realize that one day you will have to decide and expand your business. Without investing time, effort, and money into your business's expansion, you might not earn the reward you desire. Therefore, you must cash in your profits by making smarter investments and generating more capital.
You should always be open to any growth opportunities you find suitable for your business. For instance, you can collaborate with a multinational enterprise that works in the same industry. Carry out some projects together to gain reputation and probably even a handsome profit. The more your brand recognition, the easier it will be to improve your credibility and gain access to numerous financial perks such as bank loans.
3. Get loans if you want
At some stage, most small business owners require a financial boost to keep their business going. Small businesses may lack sufficient funds and tend to cripple because of uncertain or unforeseen events. An economic crisis, political instability, or warehouse fire can result in financial setbacks for your business. So you must have a contingency plan if things do not go your way.
Perhaps the best way to temporarily escape an awkward financial situation is to apply for a business loan. Banks are an option, but they might charge hefty interest rates that can be difficult to repay. Luckily, credit unions and online platforms provide loans to small businesses at low-interest rates. You can also contact your friends or any investor who is willing to pick your financial burden on their shoulders for a while.
This way, you might allow your business another opportunity to regain lost financial grounds and make higher profits.
4. Pay yourself
Although it may sound odd, paying yourself is a sound strategy for managing your small business finance. Like any other employee, you also work for your business, right? That means you are eligible for financial compensation like the rest of your workforce.
Smart business owners tend to pay themselves just like any other employee. Business owners often neglect to pay themselves, which is not a viable business strategy. You have a major role in your business's growth and success.
So, compensating yourself with a monthly salary like the rest of your employees is an excellent way to reward yourself while managing your finances. This way, you won't treat your profits as your salary and eat into them every time you need to make a personal expense.
5. Learn from successful businesses
You can grow your business and make it successful in two ways. You can either devise your strategy to accomplish your business goals. Or you can set a similar course for your business that existing businesses adopted in the past to secure success. Although both these business strategies can work, the latter is less risky.
If you choose a path of pre-established business principles that lead to success, you will have a higher chance to succeed. You know that certain business strategies are going to work no matter what. So why create your business plan if you already have multinational enterprises and business tycoons to follow? You can keep a close eye on how they go about their business operations and adopt similar practices to taste a sense of accomplishment.
Conclusion
Managing your small business finances is easy but doing so on your own makes it a challenge for many business owners. Unless you adopt a viable financial strategy, you might have to deal with financial repercussions along the way. Therefore, ensure you manage your business credit, invest your money in growth opportunities, and follow in the footsteps of successful businesses.