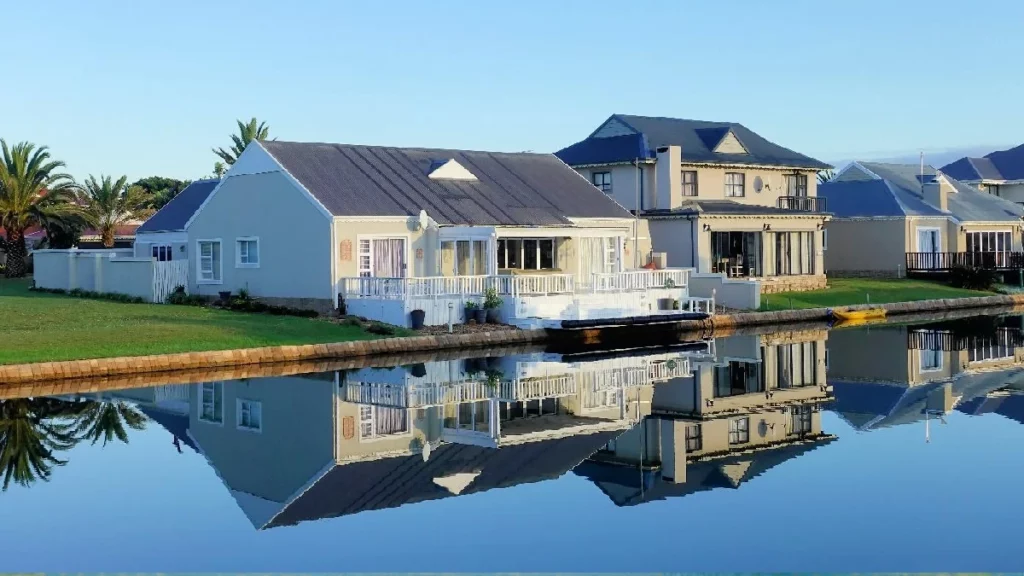 Having a house is more than an emotional and financial endeavor. It's also an investment that could pay off in the long run. Your home's value is gauged based on the location of your home, the neighborhood, housing demand in the area, and the state of the economy. These factors contribute significantly to how far the value of your home will rise.
However, homeowners can also significantly influence their home's worth by making improvements and alterations that raise its appeal and justify a higher asking price. There are numerous methods you can take to raise the value of your home, regardless of whether you have immediate plans to sell or want to keep increasing the value of your investment until you choose to sell.
Here are eight tried-and-true strategies that will work when it's time to sell.
1. Declutter And Depersonalize to Add Value
Buyers visit properties they are interested in buying and they examine the space based on their personal needs. They want to inspect the walls and floor, which is challenging given most of it is covered with other people's possessions. Nobody has the same sense of decor, and potential buyers need to be able to see themselves living in your space. You are selling a way of life and a dream for which you could simplify your home so that the buyer can see the room and see themselves living there.
So, you might want to take down any personal decorations. Rooms overfilled with furniture and covered in decorations create an illusion of a small cramped space, which people rarely want to buy. You can store extra furniture and belongings in a self-storage space. For instance, if you live in Hong Kong, you can rent a mini storage space from SC Storage as they have a vast network of storage options in the region.
2. Update Home Finishes
Buyers are influenced by the look of the house and small finishing touches raise its value in the eyes of buyers. For the exterior, many real estate brokers extol the benefits of a new coat of paint and it is a relatively inexpensive modification. According to some experts, painting your entire home with a fresh coat can boost its sale price by 5%. Other inexpensive improvements, such as replacing your front gate or old light fixtures, can also increase the value of your house.
3. Extra Storage Space
Any additional storage, whether it is a farmhouse barn, a master bedroom walk-in closet, or a mini storage area in an apartment in the city, can raise the value of property. Additionally, it's a wise update that won't go out of style very soon.
A general observation is that the prospect of having a pantry excites buyers genuinely. No matter if it's a windowless space that is too small to serve as an office, a gym, or a room previously used as an extra or unnecessary coat closet. Add some shelves to turn any unused nook or area into a formal pantry.
4. Renovate Bathrooms and Kitchen
An excellent approach to immediately raise a home's value is to renovate the kitchen or bathroom. The bathroom should be as spotless as possible, and this rule applies to all surfaces. There are also remedies available if there are some cracked tiles or the tubs have chips in them. Contact a trustworthy business or handyman service for further assistance.
At the center of the house is the kitchen, and it has taken on even more significance as a highly functional space with seamless integration of all the appliances considered essential in a contemporary kitchen. However, if remodeling your entire kitchen is too much work, a minor update, such as matching appliances or a simple addition of modern cabinet hardware, could still increase the value of your house. 
See also: How to Make the Most Out of Your Kitchen Space & Reclaim Your Sanity
5. Deep Cleaning of House
Take a close look around each room and note what improvements are essential in each room. You may effectively handle most of the repairs or touch-up jobs on the list rather quickly with the help of your family. You can hire a domestic cleaning service to perform the deep cleaning work. If you feel daunted by the heavy furniture, you can hire someone to move it and clean your carpets, vinyl, or wood flooring.
6. Interior Lighting Upgrade
Upgraded lighting adds unique value to your property for a relatively small amount of cash. Unless you've already replaced your lighting fixtures, every home feels darker than it should. You may add a beautiful and eye-catching contemporary center light to create a focal point in the living room area, and a few accent lights can add greater depth to your lighting plan.
You may find somebody who knows how to change light fittings even if you don't. Try to have a good strategy and time to explore the market for available designs because the options for stunning lighting fixtures are virtually endless.
7. Interior Paint Effects
Painting your walls and trim is the best thing you can do to make your house look more appealing. Nothing like a fresh coat of paint to make your home feel clean and new. Paint your doors and trim with a semi-gloss, at the very least. If your wood appears worn or outdated, apply that paint to your cabinets as well.
Then, use gentle blues, off-white, and light gray to paint whatever walls need to be crucially subdued. To choose the perfect color for your home, consult an expert because the chosen hues should complement the fixed features, such as the flooring and cabinets. The interior effects created with paint colors raise your house to a new level and give it a fresh, unique vibe unlike anything else.
8. Energy Efficient Features
While you own the home, energy-efficient modifications save on your utility bills. These improvements will increase the house's appeal when it's time to sell. The installation of energy-efficient appliances, the addition of insulation, and the replacement of old, leaky windows are other ways to increase the efficiency and value of your home. However, keep in mind that installing new appliances and windows would be considerably costly.
Conclusion
Clever upgrade approaches are essential to add value to your home. Most of these upgrades are doable tasks that you can complete over time rather than making expensive and time-consuming upgrades instantly unless they are essential. Minor problems can become enormous, costly problems.
Keep your house in pristine condition at all times up until you receive an offer, even if it's a bit inconvenient. You should neatly organize your possessions and develop a pleasant flow of movement from one room to the next. Following these guidelines, you may help buyers visualize their belongings and themselves in the space. 
Strategic improvements and home staging work together to create an environment that will draw purchasers to your house in droves. Given some time and energy, many of these renovations are simple and affordable. Others require a little more forethought and a more significant financial outlay, but they can be worthwhile depending on the state, design, and site of your property.