Kijiji is owned by eBay. This website is about online classified advertising which was created in the year 2005. Kijiji now operates as a central network for online communities. Kijiji allows you to sell and buy anything you want online easily.
On Kijiji you can buy things like cars, clothes, electronics, mobile phones, laptops and many more. New and used products are available on this site. Users can bargain with sellers on a daily basis. It provides local advertisements to over 200 major cities in Canada, Italy, Taiwan and Hong Kong.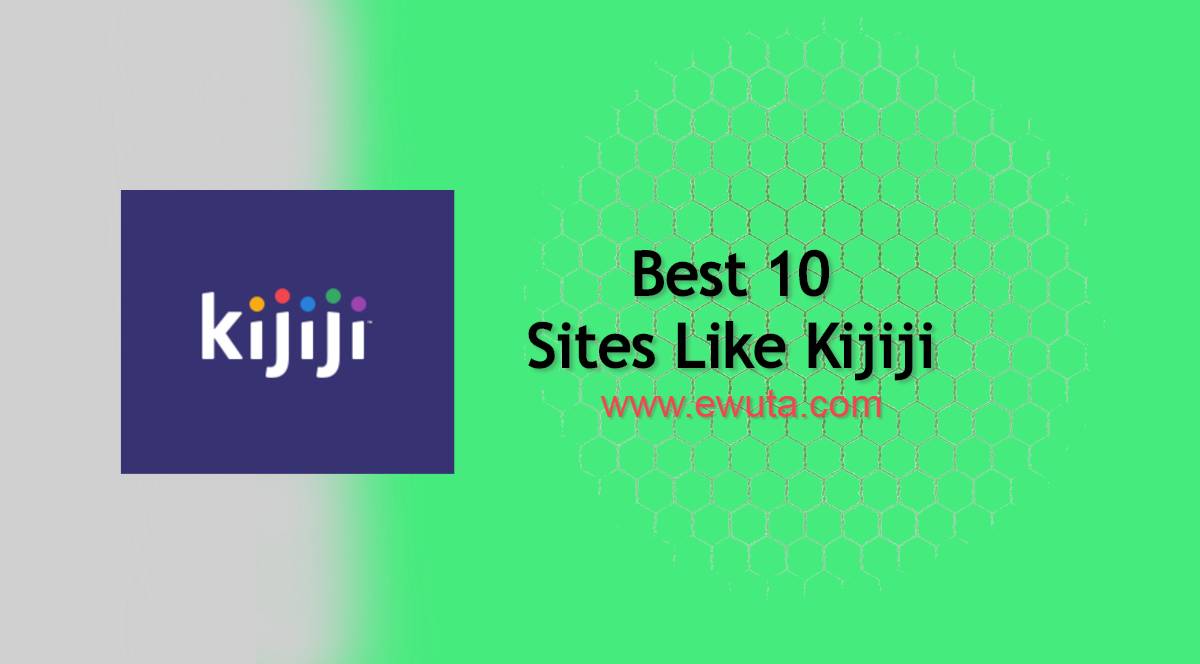 Kijiji is primarily used in Canada. It is Canada's largest classifieds site and is widely used by Canadians for buying and selling items, finding jobs, and more. Some popular alternatives to Kijiji for buying and selling online include Craigslist, Facebook Marketplace, eBay Classifieds, Letgo, and OfferUp.
1. Craigslist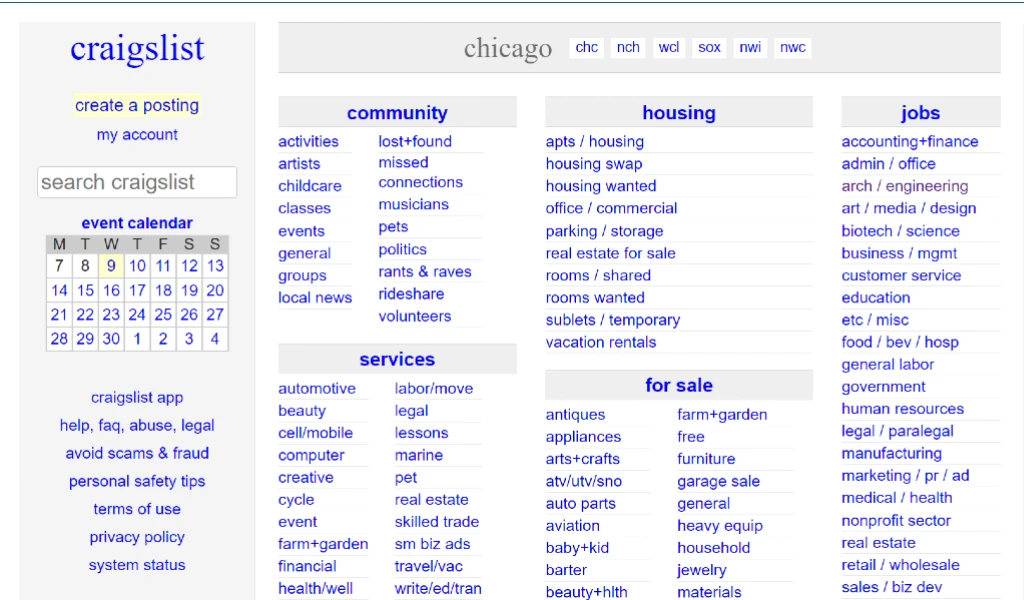 Craigslist is an online advertising platform with classified ads. You can find a lot of advertisements on Craigslist and advertisements include job advertisements, houses for rent, materials for sale, services required, babysitter needed, houses for sale and so on.
Craigslist has a very mobile friendly user interface that contains a lot of categories which contain advertisements. It has a forum that allows members to register and post their advertisement for free on the website.
2. Geebo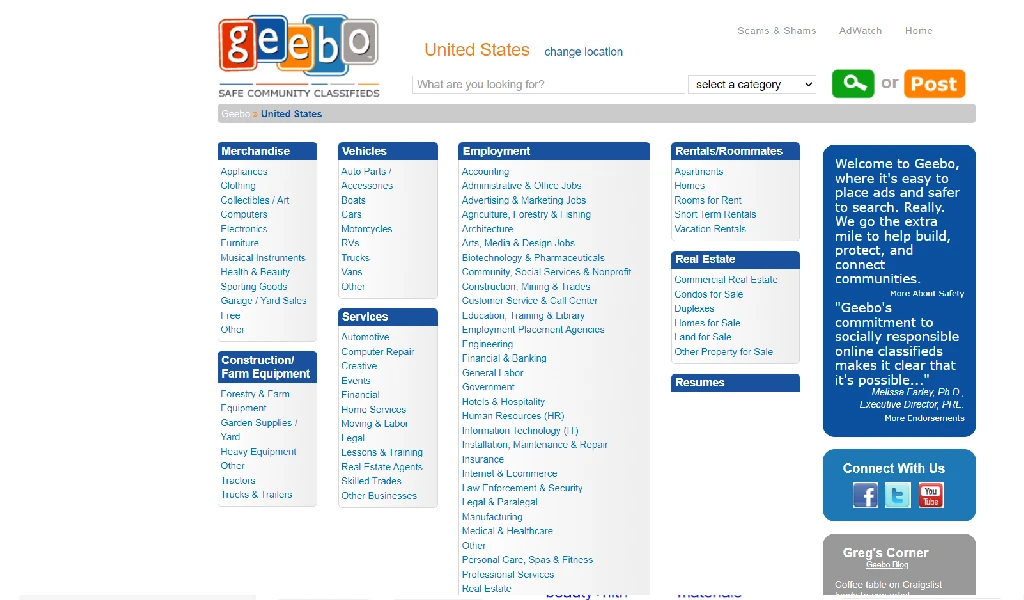 Geebo is the second on our list.  It contains an online classified ad that ranges from employment, vehicles, real estate, houses for sale, apartments for rent and many other types of advertisements. more than hundreds of ads are placed on this web site on a daily basis.
Geebo Is very easy to browse. Users can find any type of advertisements they are looking for by using the advanced search feature on the website. While on Geebo you can choose the location, and then category of the advertisements you're looking for.
3. Letgo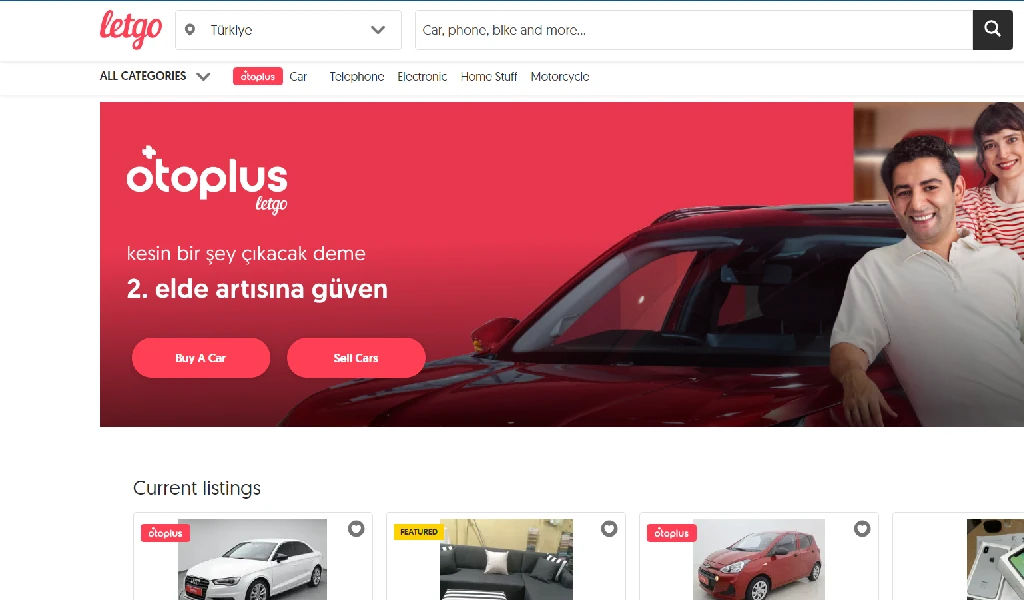 Letgo is the 3rd website on our list. This website is a great marketplace where you can buy and sell any new or used item. You can buy and sell things like cars, jewelry, electronics and accessories on this website.
Letgo Is getting more users over time. Letgo Is very easy to use and it has an app that you can find on Google Play store and Apple Store.  To make use of letgo  you can download the app, register or create an account.
Use your phone and take pictures of your used items that you want to sell and upload it, add the price and publish.
4. Oodle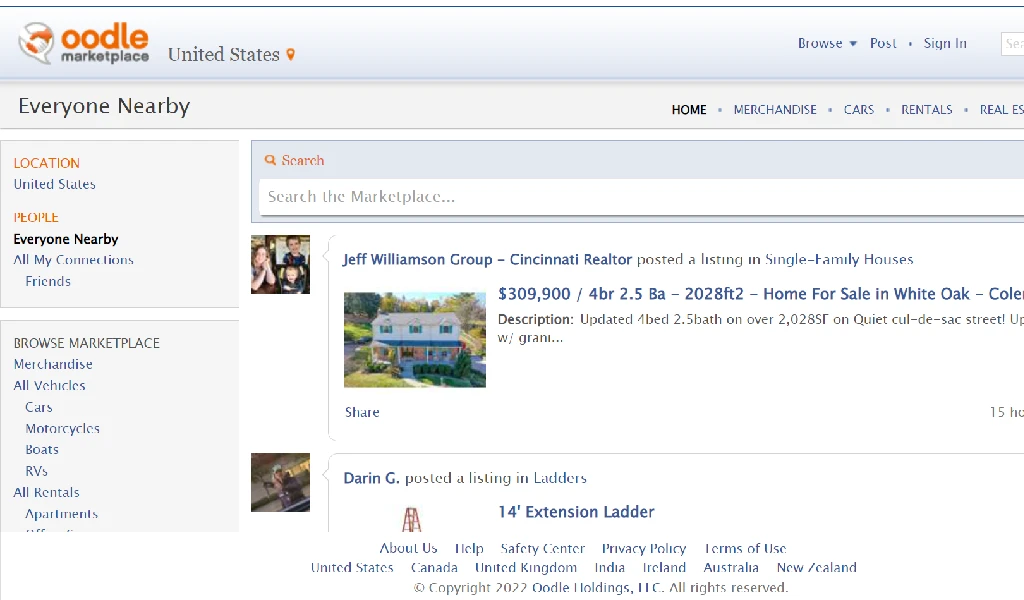 Oodle is among the largest online classified advertisement platforms. It Is the great competitor to Craigslist and a good Kijiji alternative. It is used by millions of people and contains a large number of advertisements ranging from online trading which allows buyers to negotiate with the seller.
Oodle allows users to register and post their advertisements on the website. To be able to post ads, you will be required to provide a few details about the items or product that you want to sell. You can post job opportunities on this website.
5. ClassifiedAds
This website contains a large number of classified ads and all the advertisements categorized which makes it easy to find whatever thing you are looking for. It allows users to register with an email address, name and password to enable them to use the website.
 You can post ads on Classifiedads and it is completely free. You can post ads such as personal ads, apartments for rent, houses for sale, houses for lease and lots more. This website has a search box with an advanced feature that makes It easy to find anything you are looking for. 
6. Facebook Marketplace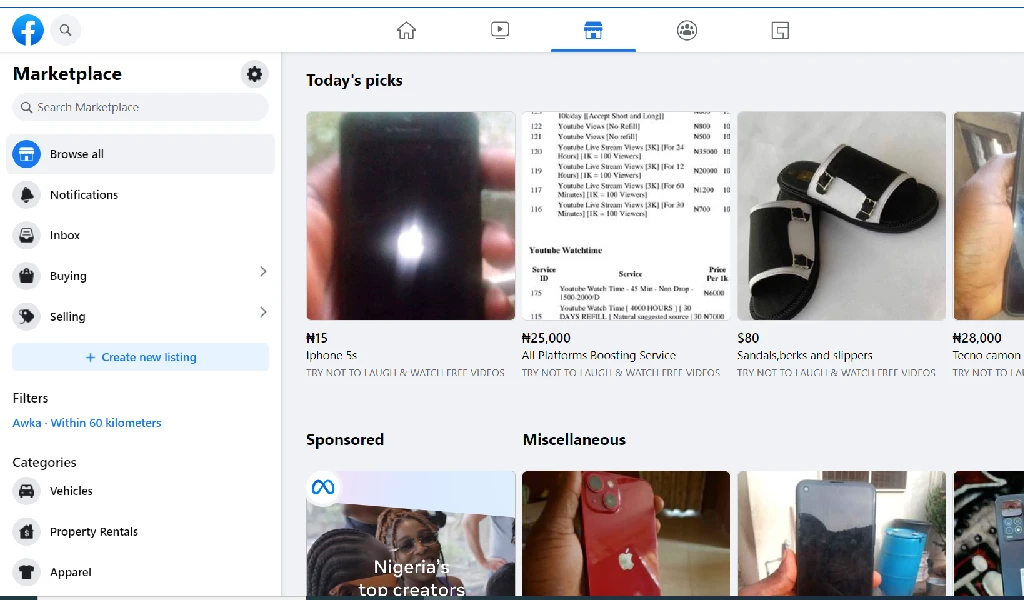 Facebook Marketplace is categorized-ad constituent of the social network that particularize in aiding individuals and businesses sell items sectionally. Marketplace is Facebook's expansion into markets to emulate with services like eBay and Craigslist.
People can browse listings, search for items for sale in their area or find products available for shipping, show inventory for retail items, home rentals and vehicles and event tickets.
People display new or renovated items from your Facebook Page shop on Marketplace for free and for customer's purchase
7. Bedpage
Bedpage serves as a great online classified advertisement posting site, where you can post items like cars for sale, houses for rent, job opportunities and so on. You can post your personal advertisement on the website.
Bedpage has a lot of categories where users can post their ads in multiple categories. To post an ad you have to choose a location and the category that suits the product or item that you want to sell on the website.
8. VarageSale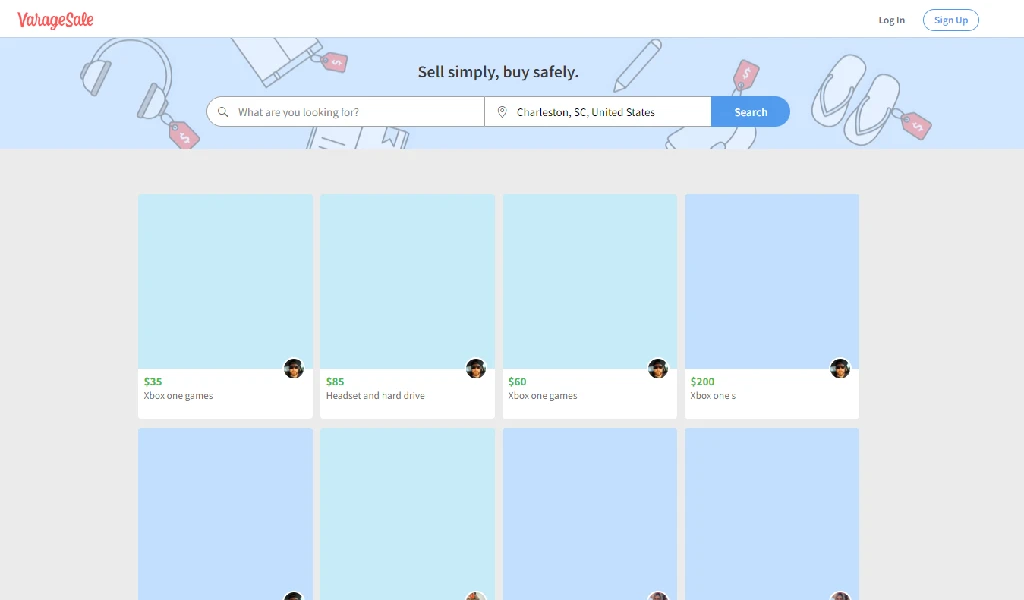 VarageSale is a virtual garage sale app that lets users buy and sell items in their communities. It currently has users across Canada, United states, Germany and Others.
It is a smooth, safe way to buy and sell locally. VarageSale is trusted by millions, you can shop with verified people within your own community. It additionally has a mobile app (iOS and Android) so as for you to communicate with other members and schedule meetups.
9. Ebay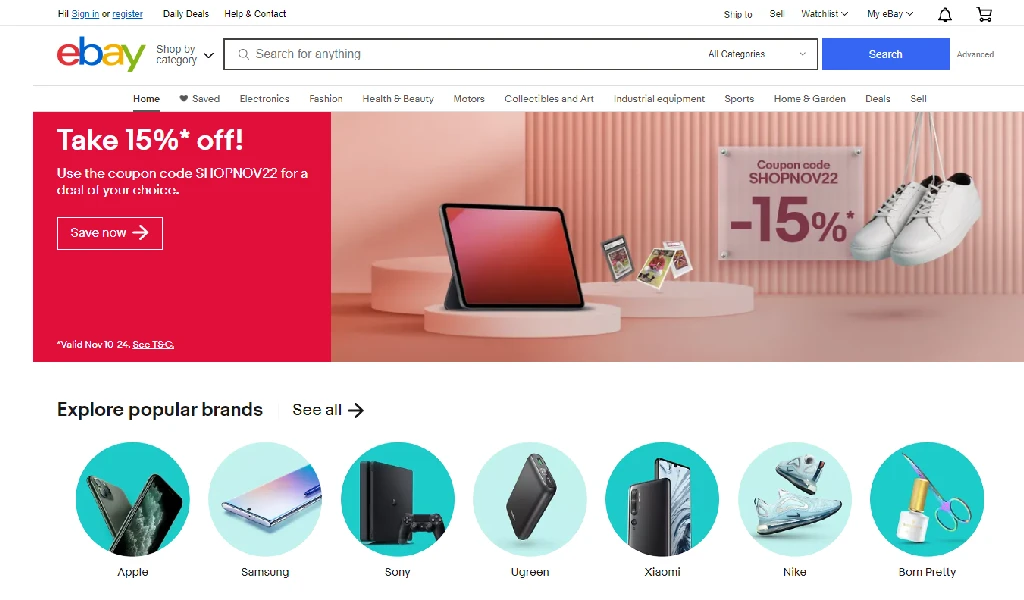 10. Hootsuite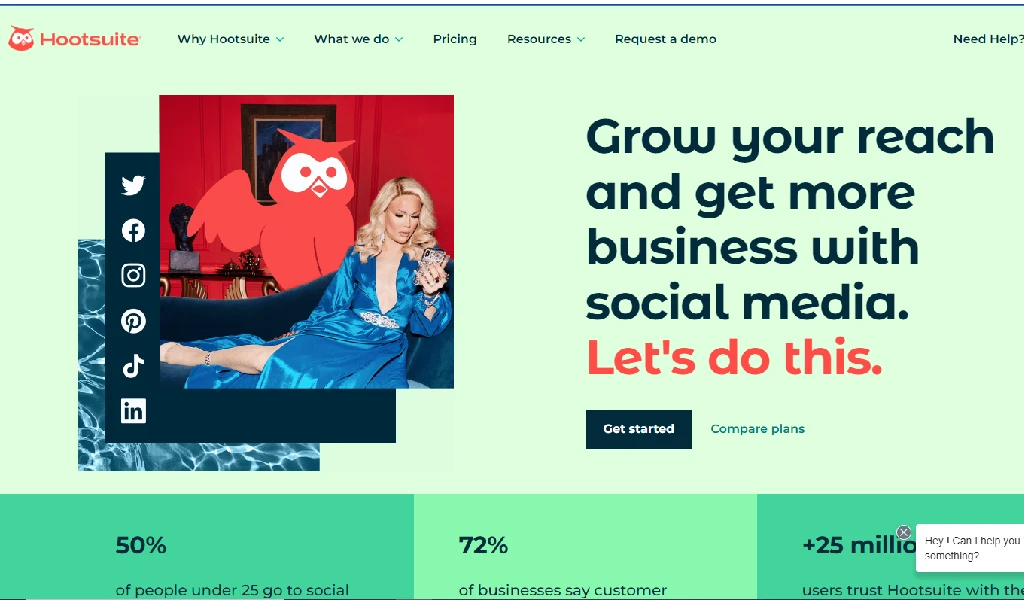 Hootsuite is a social media tool built to simplify your marketing, accelerate your sales, and streamline your customer service. It has been on the pulse of how people use social media for over a decade. Suite helps you to create, publish, schedule, and manage your social content and ad campaigns across social networks from a single dashboard.
There's a Free Plan. One of the only social media management tools to have a free plan. Hootsuite is available on mobile both Android and IOS.