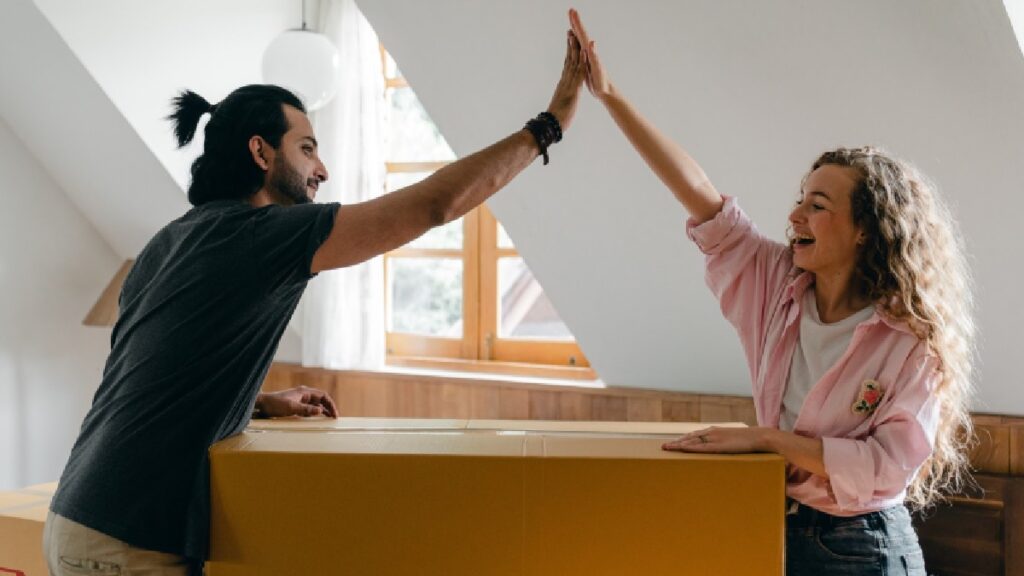 Have you finally found the home of your dreams? Did you get a new job and need to move asap? Whatever the case- congratulations! A move is upon you and you're starting a new chapter in your life. However, moving hardly ever is a stressless endeavor. Fortunately, you can make the move easier and more effective with our fantastic moving tips. Get in touch with a junk removal company like Jiffy Junk to get rid of your junk before you move.
1. No Moving Should be Done Without a Junk Removal
Moving can't be a better reason for junk removal. As you're starting to pack your stuff, you'll probably notice that you haven't used certain items in years. Don't be hesitant to get rid of them if they are not of use anymore. The less you have to pack, the less you can travel, or move. You'll start the new chapter of your life with a clean slate and a new you. 
2. Start Packing Now
Once you know you're moving, start packing. The earlier you pack your stuff, the less stress you'll encounter during the move.
Go room by room
Similar to spring clean, start packing your stuff from one room to the next. Begin with those items that are least essential for you, such as books or DVDs and out-of-season clothes. As you start to pack, you'll need three boxes or bags. One is for the things you want to keep, one for stuff to sell or donate, and one to get rid of.
For items that are still usable, you can offer them on eBay, craigslist, Etsy, Kijiji, or Offer Up. A garage sale could also make a nice dime on the side if there's enough time. If you decide to donate some of your stuff, consider getting in touch with a junk removal company before your move. They'll haul away stuff that you don't need, especially heavy and bulky ones. Also, you don't have to worry about contacting charities since junk removal services always donate items that are in good shape. That's two of your worries solved.
Categorize
Instead of going room by room, you can also pack your stuff according to categories. Get some colored tape and choose a color category for each room. Attach the colored tape onto each box you're packing and add an additional note about its room. When you're moving into your new home, apply the colored tapes to each door of your new rooms. Movers or friends who're helping you will know immediately which box goes into which room.
Number your boxes
It'd be helpful to number your boxes and to make a list of the contents of each box. If you're looking for specific items after your move, you'll only have to check your list.
3. Pack Breakables Items Carefully
Did you know that if you pack plates vertically like vinyl records, you'll minimize the risk of them breaking? You can do the same with old dining ware you've decided to let go of. Whichever charity gets it would be glad to find dishes intact. 
You can also use clothing, towels, or bed linen to wrap breakables. For example, you could pack up your perfume in towels or bed covers. Throwing pillows from your sofa could also serve as extra padding for your vases.
4. Leave drawers intact
Your drawers are basically boxes. So, you don't have to move all your clothes or other stuff from the drawers into suitcases. Leave them there and wrap them up in foil or bubble wrap for extra protection if needed. But before that, sort your things out and get rid of those unwanted.  For your hangers, you can just use a huge bin bag. As your clothes are still hanging, put them inside the bin bag from the bottom to the top. 
5. Take advantage of all the baskets and suitcases you have
Since you can keep clothes in your drawers, you can use all baskets, laundry bins, and suitcases for packing to save on boxes. Laundry bins are perfect for packing cookware. Books aren't only great to pack into banana boxes, but also into wheeled suitcases
6. Taking care of groceries
Clearing out your pantry is as important as sorting out clothes, books, and any other stuff you don't need any longer. You can't just leave your leftover food to go off after you move away, and it would be annoying to bring them along to your new house.
Do your last grocery shopping about two weeks before you move and just buy enough for the last few days. You can always go on a larger grocery shopping trip after you've moved. Pack your remaining food into flip boxes or baskets if there is any. Also, defrost your freezer about a day before moving to save yourself the mess.
7. Make essentials visible
It'll be hard for you to find essential items after your move if all boxes look the same. Assort a clear plastic bin with items you'll need first:
Tools kit
A small selection of cookware and eating utensils
Toilet paper and paper towels
Bin bags
Phone chargers
Soap
One or two towels
For liquid soap, open the dispensers, put a strip of cling foil on top of it to cover the opening, and then put the lid back on. You can apply the same trick to perfume and oils to avoid any spilling when moving.
Parting Words
Prepare an overnight bag with some clothes you're going to wear to work after moving. Add some underwear, socks, toiletries, and whatever you'll need on the first morning. It'll save you lots of time to find what you need during the moving chaos.