Getting your body or facial hair removed via laser hair remover is one of the most effective ways of reducing hair growth and almost getting rid of them. The hair grows thinner and lighter the next time, and with each session, less and less hair emerges. Eventually, they don't grow back at all. There are many clinics for laser hair removal that offer other forms of cosmetic surgeries as well. People get these surgeries to enhance their appearance and boost their confidence.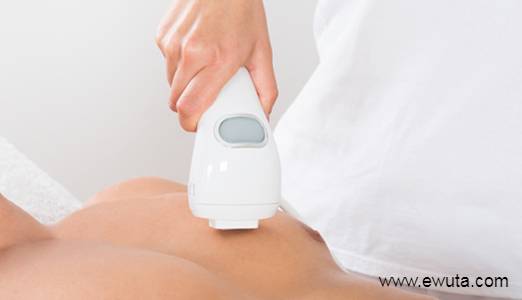 Shedding light on laser hair removal surgery, it can lead to a massive reduction of hair growth in almost all body areas such as arms, underarms, back, and neck. Have a look at the complete guide you need to follow before, after and during the surgery:
Before Getting Laser Hair Removal
Here are a few things to do before getting your laser hair removal:
– Do not expose the area you want to get treated to direct sunlight before getting laser treatment. And even if you have to go out in the sun, use a sunscreen of SPF 30, or a total sunblock of SPF 50. Usually, it's recommended to stay out of direct sunlight for at least 3 days before getting the appointment.
– Avoid getting bleaching, avoid using any type of bikini waxing, or bleaching for at least six weeks before getting treatment. To ensure that the laser treatment proceeds successfully, you must preserve the root and pigment of the hair.
– You should not wax, thread, or tweeze. However, it is alright to shave the area a day or night before your appointment. This shall prevent the chances of getting thermal injury to the skin's surface because the skin won't have any hair to absorb the laser's energy. The laser goes directly to the hair follicle. Also, it helps the skin with healing in case the surface.
If it is your first time, the closer you shave the better. It is better if you leave a small patch of hair so that the specialist can examine it.
Do not wear any makeup, deodorant, or perfume on the day of your appointment. (on the treatment area).
Avoid using self-tanner or spray tan products at least 2 weeks before the treatment.
Do not drink alcoholic drinks at least 24 hours before your treatment.
During Laser Hair Removal
During the procedures, it is very important to take the safety considerations into account. The patient as well as any other person in the room needs to wear protective eyewear to prevent risk damaging the retina. To improve patient comfort and lessen epidermal damage, a jet of chilled air is used.
After Laser Hair Removal
Here are some tips for post-care of laser hair removal:
– The treated area is going to show some erythema (redness and swelling) around the follicles. They might seem like large goosebumps. But redness and bumps are normal. Also, it might feel as if the skin has been sunburnt for a few hours. If your skin feels sensitive, then you can use a cold compress.
– 10 to 20% of the treated hair will fall out after 2 to 3 weeks of getting the treatment. And during the healing phase, you must treat the area delicately.
– In the case of crusting, you can apply an antibiotic cream. Compared to lighter skin, darker pigmented skin may experience more discomfort and for longer.
– Wash the treated area gently with a mild soap. Do not rub the skin for 48 hours. Pat it dry.
– You must keep the treated area clean and dry. Do not use any makeup or lotion/deodorant in the first 24 hours until the irritation has subsided.
– To prevent the chances of getting dark or light spots, avoid direct exposure to sunlight for 2 months. Use a sunscreen, SPF 25 or higher at all times throughout the treatment period for 1-2 months.
– Avoid scratching or picking at the treated area. Do not thread/tweeze/wax or use any other removal methods other than shaving on the treated area throughout your laser treatments for the best results.
– Avoid taking hot baths or showers, saunas, or steam baths.
– Do not swim in strongly chlorinated water for 2-3 days following your session. Also, wear loose-fitted comfortable clothes instead of tight clothing.
– Around 5 to 30 days after your session, you would see hair shedding. It may look like new hair growth, but it isn't. It is the dead hair that pushes its way out of the follicle. You can use a washcloth to help the hair come out. It is normal. And they will fall out quickly.
Post-treatment instructions for laser or plastic surgery in Dubai have to be followed for the prevention of any complications. Most people get rid of all the hair after 6-9 sessions on average.