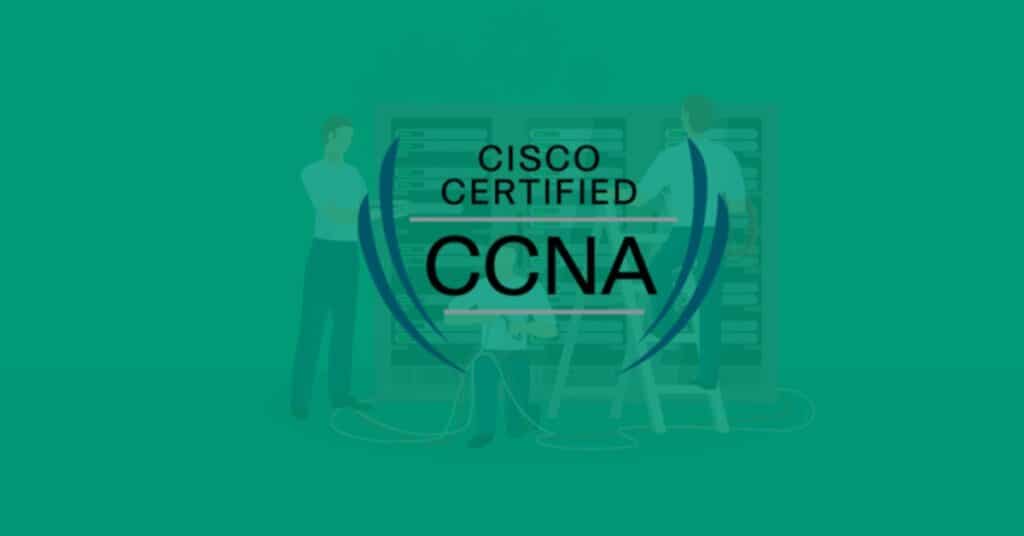 The competition in the IT industry is increasing day by day. IT professionals with excellent exposure and credentials have an edge when it comes to higher compensation and lucrative positions. In such a scenario, it is understandable that a beginner can get dejected easily.
With CCNA certification, a beginner can catapult their career and pave the way for a successful career. Let's understand more about Cisco certifications and how to pass the exam to get one.
A Brief About CCNA Certification
In this technology-driven world, networking has made the culmination of people and resources easily possible. Cisco is a networking giant that offers authentic practical life driven certifications to aspirants looking to make their career in networking. The most beneficial and vital credential for an IT professional is CCNA (Cisco Certified Network Associate) credential.
It equips an individual with advanced knowledge and techniques that make them expert in networking. You get to learn skills such as configuration, troubleshooting, and operation of routers. Employers prefer candidates with Cisco's CCNA certification as it is highly valuable and difficult to obtain.
Reasons To Get CCNA Certification
Before we deal with the exam aspect, it is important to know why you want to get a credential. Here are a few reasons that will motivate you to enrol for Cisco CCNA training.
Skills: CCNA takes you through fundamentals to advanced knowledge giving you the necessary networking skills to deal with complex situations and find solutions.
Lucrative Career: People who are already employed can get wonderful opportunities with the help of CCNA credentials. And beginners can open doors to relevant networking jobs for good career growth.
Recognition: Not everyone can clear the CCNA certification. Therefore, people who ace it are recognized by employers and peers for their hard work and dedication.
Salary Hike: When you upskill yourself with a challenging certification such as CCNA, you are bound to get higher compensation. Your CCNA credential puts you above in the list of promotions.
Tips That Will Help You Ace The CCNA Certification Exam
Now, you must have made up your mind about getting CCNA certified. However, be prepared to put in the effort and patience as the CCNA examination is a tough nut to crack. Do not Worry! Here are some tips that will help you ace your exam and get the highly coveted CCNA certification.
1. Get A Thorough Understanding Of The Examination
The first and foremost thing you should do is understand the syllabus, pattern of examination and what is expected of you before making a study schedule. You can find all the necessary details regarding the CCNA exam on Cisco's website. This may seem trivial but is vital for success in the exam. When you know what to aim for, you can strategize and plan accordingly.
The Official Cisco Certification guide also offers detailed insight into the type of questions and the percentage allocation of each topic in the examination.
2. Customize Your Study Plan
Many people make the most classic mistake of trying to implement someone else's study schedule. It is vital to create a study plan that suits your study needs, gaps and performance. For instance, you need to know when you are most focused or distraction-free. Similarly, what portion needs to be covered, where you are weak or how many hours you can allot.
Such questions are essential to come up with a plan that works best for you. Make a study schedule keeping in mind the material and resources you can afford to study and cover in the preparation duration. 
3. Gain Practical Exposure
Gaining only theoretical knowledge will not help you in acing the CCNA examination. The exam pattern is focused on testing the practical application of CCNA theory. Hence, you must practice your concepts in the Cisco training labs. Additionally, you can work and intern to gain work experience as well as real-life practical experience. Many people sit for the exam while juggling their full-time job.
Moreover, you can network with fellow students and work on devices and experiment with theoretical knowledge for greater understanding. This can be game-changing for your success in the examination.
4. Have Proper Study Material
Another important tip is to gather relevant and authentic study resources and material for CCNA exam preparation. And what better place than Cisco's website itself. Prepare from Cisco's own books ICND1 and ICND2 for gaining knowledge through understandable concepts. Additionally, Cisco has a preparation guide that works great for quick revision and memorization of key concepts.
Another way you can find meaningful resources is to join the Cisco certification forum. There you can find relevant guides, material and even put up your questions and meet fellow study mates. Hence, make sure you are using the best available resources for the preparation of the CCNA examination.
Conclusion
Getting a CCNA certification is a must for everyone who is looking for handsome opportunities in the networking field. The examination may be difficult to ace, but with hard work, you can pass it with flying colours. Follow these simple tips and attain the revered CCNA credential.