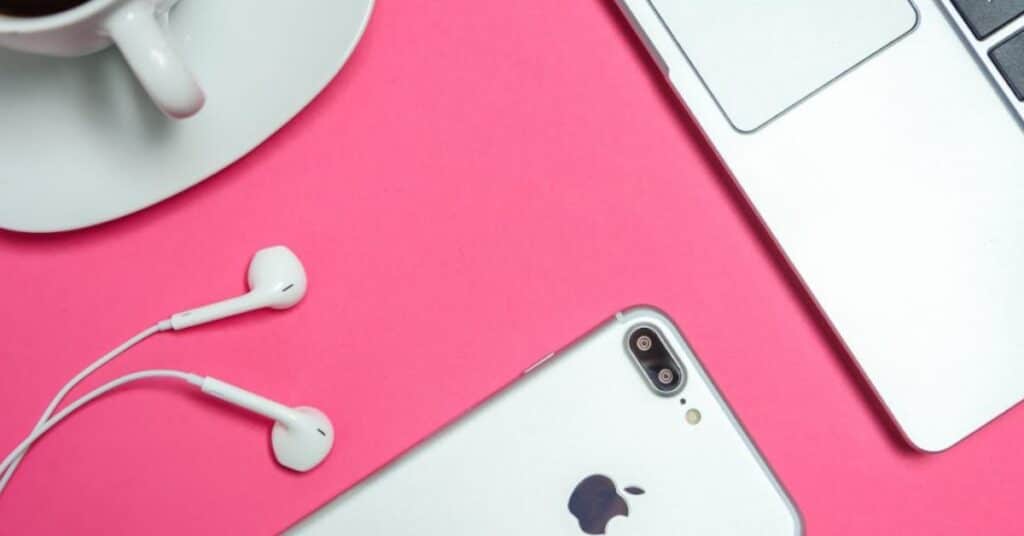 Regardless of the profession, today people need modern technology such as laptops and smartphones to go on with their day. It has become impossible to accomplish our tasks without these technologies. Many creative professionals such as graphic designers and even business-related professionals are dependent on it and are hence opting for high-tech laptops such as the Apple MacBook.
However, sometimes it does not always end with choosing the right laptop. To get the best of any gadget you buy, you need to complement it with the right accessories. If you too are a fan of Apple and have bought a MacBook Air or Pro for yourself, then here are some useful accessories that can go well with it.
The Best MacBook Accessories You Should Invest in Today! 
You have already spent a good sum of money on your new MacBook. Now, you don't want to spend more money on its denting and repairs. Therefore, a good but stylish layer of protection is a must-do.
For this purpose, we recommend you to invest in the Apple Leather Sleeve that is readily available on Amazon at an affordable price. It is made with real leather and fits a 13-inch MacBook air and MacBook pro very conveniently. Another great thing is the color of the sleeves. It is available in a luxurious and elegant brown color, as well as in a sophisticated deep blue color. It is designed in such a way that you can charge the laptop even if it is protected inside the sleeve. The best part is the brand reliability that comes with this product since it is by Apple itself. 
Since you have already invested so much in advanced technology such as the latest MacBook, make sure you never have to be without a reliable internet connection while using the laptop. A mobile hotspot device can do wonders for your overall experience. While at home, your Spectrum packages or any other affordable internet bundle that you can get, can cover you, but on-the-go, you need to feed the laptop with a powerful internet connection. 
Therefore, the NightHawk M5 Wi-Fi mobile hotspot is the best shot. It has advanced technology 5G connectivity that will work perfectly well with your MacBook. It has proved to provide groundbreaking speeds, and works with any unlocked SIM card.
The new MacBook air comes with only 2 thunderbolts or USB-C ports. These might not be compatible with most of your existing tech and gadgets at home or at the office. It is a huge issue when your teammates and colleagues don't have USB flash drives and external drives that are compatible with a USB-c port. If you are not clear about the various standards of USB connectivity, then the internet is packed with information that defines the differences between the various types of ports and their uses.
So, to avoid such hindrances, you must invest in the HyperDrive 8-in-2 that has 8 ports, including a USB-A port, and HDMI port and a memory card reader as well. This can be extremely essential for you if you are a photographer or a videographer and need to transfer your work from your camera/memory card to your MacBook.
A great feature about this external connector is that it comes in gray and silver colors. You can choose the one that best matches your laptop's hardware. 
Another great accessory for your MacBook is also made by Apple. A wireless Apple Magic Mouse is essential for those in the creative business. If you are a content creator on social media or do freelance work through the internet, then you will need a lightweight and ergonomic mouse such as this. This mouse connects wirelessly with your laptop and gives you greater control over software and apps such as Adobe Premiere for video editing. The mouse can be slightly pricey; hence it is only a good investment if you are really going to use it for extensive and long hours of creative work. 
Again, the mouse is wireless, so there won't be any wires getting tangled up on your workstation. Plus, it comes in space gray and silver colors to match with the rest of your setup.
As important as it is to invest in your equipment, it is just as important to invest in accessories that will keep your workplace organized. This is why you need to buy the TwelveSouth BookArc for MacBook that lets you store your MacBook in a vertical position securely. As a result, there is more space on your work desk when you're not using the MacBook. Plus, it also gives off a very professional and neat look!
The Winner
Of course, you are not going to invest in all of the above-mentioned accessories. You need to shortlist the best one according to your usage, purpose, and personal preferences. For creative work, the Apple Magic Mouse is the winner.
For busy and fancy-corporate job people, the TwelveSouth MacBook stand is the best choice to remain organized. The laptop sleeve, however, seems like an all-rounder option that everyone must have to ensure protection for their MacBook.