Deciding to buy a home is a big decision, but it's a decision that millions of people have made for personal and even financial reasons. Some people choose to purchase a home because their family is growing or they plan to have a family.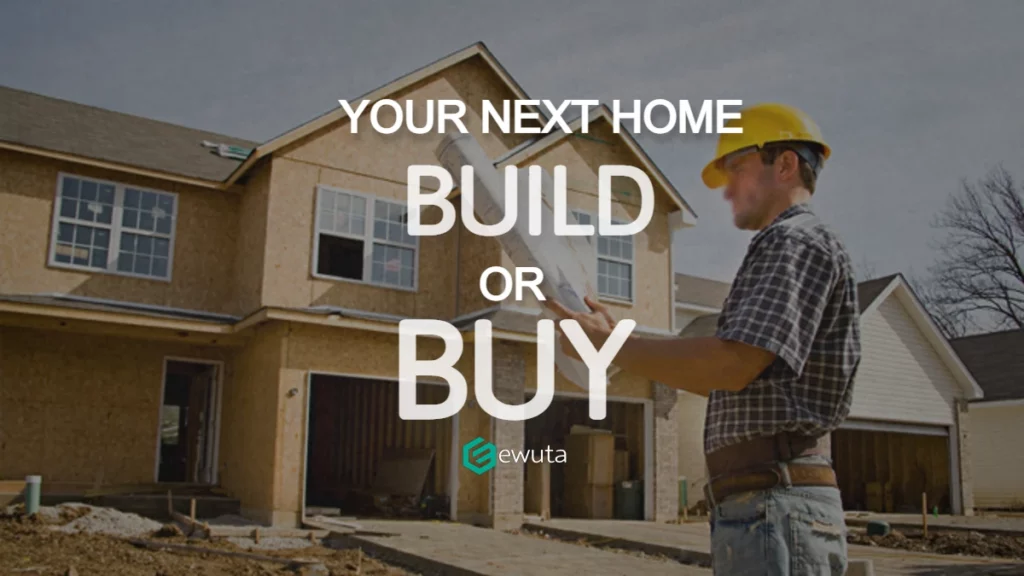 Others might see paying rent as a waste of money and look to purchase a home for the long-term financial benefits. The question that some ask is whether they should build a house or buy one. Here are four things to keep in mind when you're considering building versus buying.
1. Are You Able to Play the Waiting Game?
One of the first things to consider when building a home is whether you have the wherewithal to wait out the process. Building a home from the ground up can take months, even years depending on the type of house being built.
You obviously will need a place to stay while you're waiting for the house to be completed. Is the place you're staying at adequate to meet your needs in the meantime? Then there is the matter of having to deal with completion deadlines that may not be met.
This can be a frustrating occurrence when you make plans around a certain move-in date only to find that your home won't be completed at that time. Make sure you're familiar with the stipulations of your home-building contract and that you know what options you have if the builder isn't meeting his obligations.
2. You Can Customize When Building
A great thing about choosing to build a home is that you're able to make it just the way you want it. Unlike when you buy an older home, there are no weird floor plans or walls where they shouldn't be because you're the one designing the home.
You'll have a say in everything from the type of building materials hauled in to the types of finishings used in the kitchen. And although you can replace finishings and even some building materials in older homes, there's nothing like knowing that you had a hand in every single detail of your new home.
There's also a certain comfort and peace of mind in knowing that all the aspects of your home are new, meaning there shouldn't be any issues due to age or wear and tear.
3. It Can Be More Expensive to Build a Home
While building a house can be great in terms of customization, it can often be more expensive. One reason that it's more expensive to construct a house is that a new build requires the necessary permits. This can involve everything from submitting plans to getting electrical and plumbing permits.
And, of course, you'll be required to pay for those things. You'll also need to keep in mind that when you buy a home, the cost of the home includes the cost of the land. However, when you build a home you'll be required to pay for the land you plan to build on.
Other things that can make building a home more expensive include the home inspections that will be required, the cost of any unforeseen building expenses (and there usually are some), the cost of tools that you'll need to get the job done, and rising construction costs in general.
4. Have You Done the Research?
Although building a new home is often more expensive than buying one, there are ways of reducing costs with a new build. We live in an age now where it's not uncommon for people to find that their housing needs can be met through building a tiny house or building a larger house that is prefabricated. In such cases, it could be cheaper to build new.
Sometimes we get stuck in typical or old-fashioned ways of doing things without realizing there are new ways that might be less expensive, more practical, and more suitable to our specific needs. A tiny house or a larger prefab house may simply work out better for some people.
After making the decision to buy a house, some people struggle with whether to build a new home or buy an older home. There are advantages and disadvantages to both.
Some things to consider are whether you can wait out the process of a new build, whether you can do without customization and the extra costs that can go with a new build. Then, once you've done the research to find out what is best for you, you're on your way to becoming a happy homeowner.