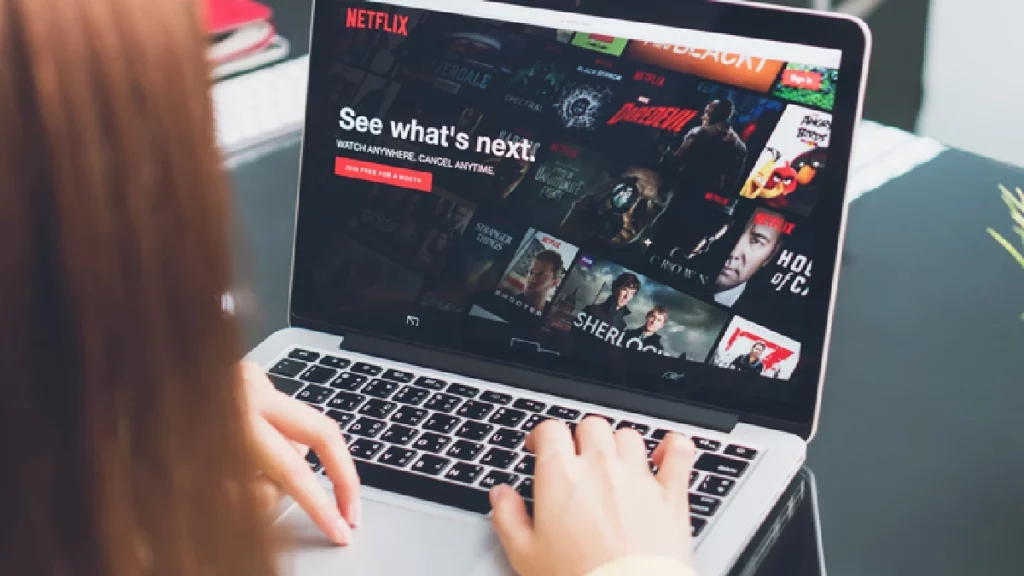 If you travel abroad regularly, having no access to your Netflix account due to location can be very frustrating. You are required to be physically in the country for you to access the Netflix US library.
However, there is a way around this. In this article, I share how you can use a VPN to change your online location to the US so that you never miss the next episode of your favorite shows. Apart from accessing Netflix, there are other benefits and reasons why you may need to use a VPN while browsing the internet.
What is VPN?
VPN stands for virtual private network, and it is a service that protects your internet connection and online privacy by encrypting data sent from a device to a network.
How to set up a VPN to access US Netflix Library
Step 1: Choose a good Netflix VPN Service
Finding the exemplary VPN service that has been proven to work with Netflix is crucial. This will save you a lot of time and frustration from being denied access.
Step 2: Download and install a secure VPN
You should note that although some VPNs may be working now, they may be banned later. To protect yourself, utilize the money-back guarantee clause included in the VPN subscriptions. This will be helpful in case the current VPN stops working, or you need to switch to a different provider.
Step 3: Connect to a US server.
It would be best to connect to a server closest to your location for the best possible speeds.
Step 4: Sign in to your Netflix account.
After following all these steps, the only thing that remains is for you to go to the Netflix website and log in to your account and start streaming.
Troubleshooting options if you get an error report.
Sometimes, you may receive an error message after completing these steps correctly. If this happens, here are a few things you can do:
Netflix may be detecting your actual location. Open your 'advanced settings' and clear your desktops' browser cache by deleting your browsing data and cookies. If you were using the Netflix app on your android or apple device, you can clear the app cache by opening 'storage' and deleting the data.
Disconnect and connect to the same server.
Like other devices, switching on and off may be the trick needed to fix the problem. By doing this, there is a likelihood that you will generate a new IP address that is not blocklisted.
Contact the 24/7 VPN customer support.
If all else fails, ask for help. Most Netflix VPNs offer customer support 24 hours a day through their websites, and it does not take long to get feedback from one of their representatives.
Connect to another US server
Sometimes, even the best VPN will have its servers blocked by Netflix. Usually, you can move to another US server that works with Netflix. Some like ExpressVPN, VyprVPN, SurfShark, and NordVPN are some of the few that work well.
Disable any location services
Location services in your device act as a beacon pinning the exact place you are. This way, Netflix can know where you are geographically. To prevent this, go into your device or browser settings and disable any location services.
Criteria for VPNs proven to work with Netflix
No records of user activity or IP addresses are kept.
Has a vast number of server locations to choose from.
Make use of robust encryption, which is backed up by additional security features.
It is compatible with the most popular Netflix country catalogs, such as Netflix US, UK, Australia, Japan, and Canada.
Customer service that is knowledgeable and easily accessible.
Provides access that is both quick and dependable.
Can I use a free VPN with Netflix?
You certainly can use a free VPN with Netflix. However, I strongly advise against it. Many decent free VPNs do not work with Netflix because they are blocked by the site.
Free VPN providers may say that they are free, but in all truth, they are not. They need to earn, and the easiest way to do that is by selling your information to the highest bidder.
By choosing to use a free VPN, you disregard your security and safety online, exposing your information to anyone who wants to come looking.
Use a safe, secure, and premium VPN service because no reputable VPN will give such vital features for free.
Is it legal for you to use a VPN on Netflix?
It is, indeed, legal. Netflix, on the other hand, prohibits VPNs since they circumvent their global license agreements for individual programs. To access your own Netflix account from abroad and watch the content you have paid for, you must use a VPN that has been proven to function with Netflix.
Will my account be banned when Netflix finds out?
Using a VPN to access your Netflix account will not result in your account being blocked. If Netflix discovers that you are using a VPN service, the obvious consequence is that you will be unable to access content, but your account will not be banned.
Can you use Netflix in two different countries at the same time?
You can watch on two different devices simultaneously for the standard membership regardless of where you log in. For a premium plan, you can use up to four devices at one time.
If one of your family members goes abroad, they can still enjoy Netflix content. The only thing is, they will only have access to the Netflix library of the region they are visiting unless they utilize a VPN service to change their location and access the US Netflix library.
Conclusion
Regardless of where you are, using the best Netflix VPN can open up a world of possibilities for you. Although accessing Netflix via VPN is not straightforward with some providers, finding a VPN that has been proved to operate well will supply you with all you need.
You will be able to access Netflix from any location on the planet. You will unlock American Netflix, allowing you access to the widest variety of movies and TV shows available, and you will encrypt your internet connection to give you more privacy and security while streaming your favorite shows.