Having a shelter over one's head is among man's primary needs. This means that no matter what the global economic conditions may be, there will always be the need for realtors as people look to buy, sell, or rent places. In the current situation, as the world finally takes baby steps towards normalcy in a post-pandemic world, it becomes important for real estate businesses to improve their marketing strategies and look for newer ways of attracting potential customers.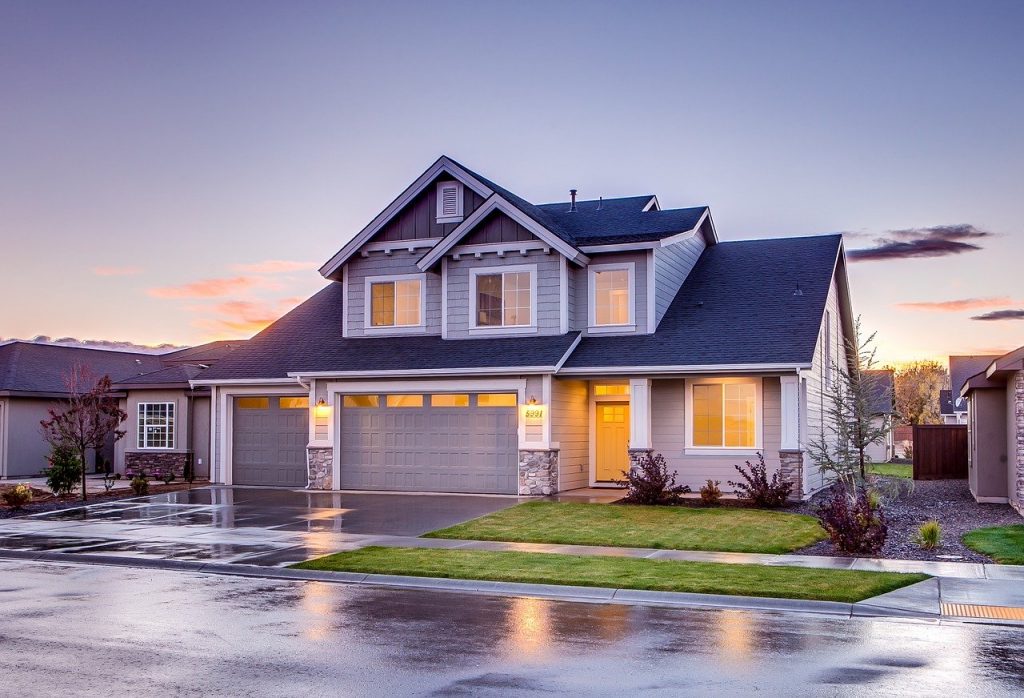 Considering that the ease of access to high-speed internet and smartphones is higher than ever before, the video has emerged as the most preferred form of content. In such a situation, it is smart for realtors to have video as a part of their digital marketing initiatives.
In this article, we shall talk about different ways in which real estate firms can look to include video in their marketing strategies.
Use Video to Come Off as Relatable
Man is a gregarious animal and likes to do business with someone they find relatable. With video, you can tell your business story with things like what made you set it up, things that you love the most about the business, and what keeps you moving.
This will give a face to your brand and make it more relatable. Understand that the world of real estate involves credibility and intuition, and having this video as an introductory video will go a long way in laying the foundations of a relationship of business trust. You can also try making awesome conclusion videos by using InVideo.
Analyze Your Competition
If you are a new business, it is important to find out who you are up against in the realty sector of your area. Spend some time browsing through the YouTube channels of your competitors to identify the type of content they post. Read through the comments section to understand which of the content works and what does not.
The comments will also give you a picture of what the audience wants to see but aren't available online. If you can come up with such a type of content, you will become an instant hit among members of your target group.
Establish Your Industry Expertise
Buying a house or moving to a new area requires a lot of financial and emotional investment. Most people prefer looking up online for the best service providers before deciding. An efficient way of catching the attention of such people is by establishing yourself as an industry veteran.
Start by creating videos wherein you talk about things to look for when shifting houses, how to arrange a garage sale, tips on painting a nursery, and other topics that your potential customers may find relevant. Share such content in your social media profile and YouTube pages and encourage your followers to like and share them.
As the videos get circulated in the digital world, the industry starts picturizing you as someone who knows the ins and outs of the business. This helps in winning the trust of potential customers and opens the doors to business opportunities with them.
Show Properties Through Promo Videos
As a realtor, some of your clients may be based out of other cities and looking to relocate to your area of operation. For them, coming all the way to visit a property would mean a lot of travel and other hassles.
If you can create promo videos of all the properties that you are listing, it will make things easier for such customers. Have a peek here and learn more about it.
The video will give them an idea of what they are getting into and help them decide if it is worth the effort of traveling. Such customers are more likely to choose a realtor who has promos videos as compared to someone who does not.
Shoot Live Videos Where You Show the Neighbourhood
Buying a house is more than just liking the property design and construction. For someone looking to move in, knowing the area and ambiance of the neighborhood helps in deciding whether the house is fit for their family.
With platforms like Facebook, YouTube, and Instagram, allowing the provision of Live videos, you can create videos wherein you take the viewer around the area. From showing the nearest grocery store, pharmacy, and park to interacting with casual passers-by, there is a lot you can explore in live videos for real estate businesses.
Draft a Script for The Video
While being authentic help in striking a chord with your viewers, you must plan a basic structure for the video before you get down to filming. This will ensure that you do not beat about the bush. Have a basic outline of your script where you have a proper introduction, body, and content.
Remember that an average viewer today has much lesser patience than someone in the past, and that is why being concise and practicing a verbal run-through off-camera will help you in holding their attention. While it is important to have a script and be prepared before filming, do not panic if you deviate from the script while shooting. Such errors can be fixed at the editing stage.
Do Not Compromise on Video Quality
These days, most smartphones allow people to record high-quality videos, and you do not need to purchase and special equipment. Identify the social media platform where you intend to share the video and, based on that, take a call on whether to shoot in horizontal or portrait mode.
As far as possible, try to place the camera on a tripod or selfie stick to avoid shaky footages. This is difficult to do away with later at the editing stage. Also, realize that natural light and artificial light have different temperatures, and filming a promotional video in a place that has multiple light sources will result in poor-quality footages.
As someone in the real estate business, you need to realize that choosing a property is all about liking it at first sight. With video allowing you to give a more holistic picture, there are higher chances of a potential customer falling in love with the property. It is up to you to leverage the power of video and use it to drive the success story of your firm.