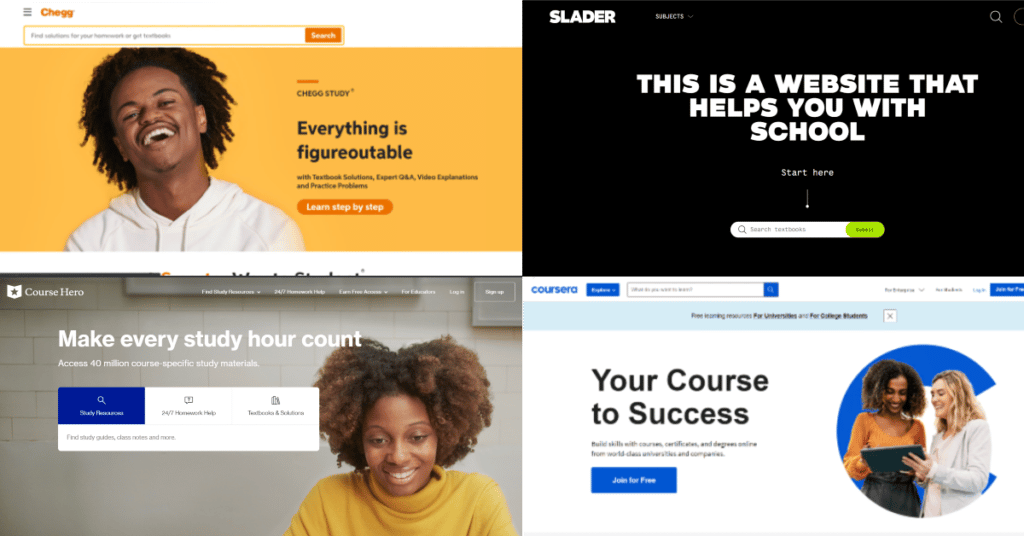 If you are a student, you probably know about this site TextSheet. It is so popular because a large number of college students use TextSheet for their daily homework and assignments. Students liked this platform because it was free. It provided outstanding service and made the assignments easy.
A couple of months back Textsheet site was blown out of the internet due to copyright infringement which was raised by the Chegg site. The site is completely shut down according to news updates.
There was another reason for which this website had stopped providing services. Too much dependency on the students made them lose interest in knowledge and study.
Is TextSheet Legal?
No, Textsheet is illegal because it has been banned completely from the internet because of copyright infringements. Some of the content they provided to their users was not owned by them. The owners of the content raised a DMCA copyright violation that led to the complete shutdown of the TextSheet website.
This is why many students and fans of Textsheet are now looking for a good replacement of Textsheet.com to help solve their assignment needs. That is why we have provided below the best 10 Textsheet alternatives that might help you do the magic.
1. Slader
The number one replacement for TextSheet on our list is Slader. It provides all the great functionality that students are familiar with at a very small cost. It provides thousands of textbook solutions and a step-by-step guide to most course questions out there. Slader allows students to search for text books on their website using the search box provided.
However, the platform has a huge database comprising a number of subjects, it primarily specializes in upper-level math, high school math, science, social sciences, literature and English, and a few foreign languages. The website can be accessed anywhere using any type of smartphone that has internet connection and a browser.
---
2. Chegg
The second website on our list of Textsheet Alternatives is Chegg. The independent site provides questions and answers to students. The website also allows students to rent textbooks and return them at a given time. You can rent them at very low prices, or buy them outright. If you're done with a textbook you already own, you can get back some cash by selling them on Chegg's marketplace.
Chegg is a fantastic premium option for homework and study help with a large bank of expert textbook answers. Its increased database is making it accessible to students around the world. The clean and straightforward interface helps students to solve mathematics by snapping and uploading to the website.
---
3. Course Hero
This platform is much more like a forum. It enables students and tutors to upload courses and solutions. They search contents around the world and upload them. You'll get answers to assignments related to history, finance, literature, science, and other subjects.
Course Hero now offers 24/7 homework help to their users who subscribed to their paid plan. They can also browse their large library of textbooks on their websites and look for solutions to their assignments. This platform can be accessed anywhere, through their website or mobile app that is available on Play store and Apple store.
---
4. Coursera
This online learning platform Coursera was founded by two Stanford graduates who were looking for how to make learning not just easy but also fun for the average learner. At present, the platform has over 40 million active users, with over 4000 online courses.
Coursera is a great research platform that gives researchers and students access to a huge database of learning material and resources. While browsing the website, it's easy to be overwhelmed with the amount of study material available. Their full service is made available for a small fee.
---
5. StudyLib
This Textsheet alternative Studylib is one of the easiest ways to learn faster and retain knowledge for longer. The platform offers study guides to students which makes solving homework and assignment help to be easy with this website.
The website guides students to exchange notes. If you choose to upload all the files for studying, you can get access to them later. Digital flashcards are available to get the necessary information.
---
6. Skooli
Another textsheet alternative is Skooli. A dynamic online tutoring space for students struggling in a subject and want one-to-one guidance through their learning. This platform can help find an online tutor for your personal learning needs.
Skooli is a great place for affordable tutoring. You can pay-as-you-go from as little as $0.85 per minute. It is popular among masses because it works to boost the grade level. This is the easiest route to connect with tutors who will respond to your specific question.
---
7. School Solver
This is an online micro tutoring platform helping students get easy and quick answers to their questions and letting online tutors make quick cash. Tutors can earn multiple times from the same answer as it redirects students who ask the same question to an existing answer.
As the name itself says, It will provide you with a solution for your assignment and your school problem will be solved. The interface is intuitive to understand and process simple to comprehend, for both tutors and students. The bidding process matches supply and demand, cutting all the redundant red tape.
---
8. CrazyForStudy
No list of Textsheet alternatives will be complete without CrazyForStudy. The platform features over 50 million books that make it liable and helpful for students. It is a master in providing speedy solutions to questions or queries.
From just $7 a month, you can stick in the name, author, or ISBN of your textbook and access quality answers straight away. They have content for most mainstream disciplines like Economics, Sociology, and even Engineering. Just search your question and find your answer instantly.
---
9. PaperHelp
Another great mention on the list of Textsheet alternatives is Paperhelp. An online platform for researchers and students to learn and explore courses. You can easily get the answers to all your questions just by searching your question on the search box.
It has also a feature to filter your question based on school name, subject name, and many other options too. However, you will get an essay or other writing services. All you need to do is to fill your details. It's time to grab the services with the online website or apps that work on android and iOS.
---
10. Quizlet
The last platform on the list of Textsheet alternatives is Quizlet. An American online study application that allows students to study various topics via learning tools and games. Founded by Andrew Sutherland in October 2005.
Some teachers like to create customized study guides and booklets for their classes, but that takes a lot of time and effort outside of school hours. That's why so many teachers consider using Quizlet, an online study tool, to save time when helping students prepare for tests!
---
More Sites Like Textsheet
Sparknotes – www.sparknotes.com – Study Guides
BookFinder – www.bookfinder.com – New & Used Books, Rare Books, Textbooks
Collegeboard – www.collegeboard.org – SAT, AP, College Search and Admission Tools