Chartered Accountants play a vital role in a country's economy. They liaise with the Government to introduce several regulations, represent organisations in various degrees, and even help citizens follow tax liabilities.
Their job ranges from wealth management to auditing, financial planning, overseeing tax strategies, and financial planning.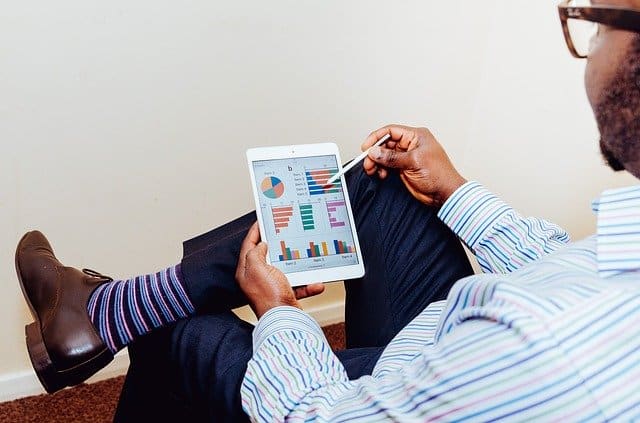 As of 2018, there are 2.82 lakh active members of the Institute of Chartered Accountants of India, who cater to almost 135 crore citizens and various organisations.
Naturally, the skewed ratio creates immense demand for skilled individuals in the accountancy field, providing chartered accountants with the perfect opportunity to create a better future.
Establishing a better future with financing for chartered accountants
Chartered accountants in India mainly work as either self-employed or salaried individuals. In recent years, the number of self-employed chartered accountants has increased by a significant margin, thanks to revised guidelines, better awareness amongst the populace, and the availability of credit for professionals.
A significant number of new graduate professionals find it challenging to build their own practice without external financial assistance.
Thankfully, several financial institutions offer both business and personal loans for chartered accountants, helping them mitigate that financial gap.
There are several different types of credit available for chartered accountants in India. Let's take a look at some of the categories.
Personal loans – Personal loans for chartered accountants is arguably the most sought after mode of financing available. These short-term, unsecured credits do not come with any end-use restrictions. A borrower can utilise the funds to meet any emergency financial requirement with these credits.
Business loans – Business loans offer unsecured credits that can be utilised to expand the existing infrastructure of a firm, boost cash flow, pay for emergency expenses, etc. lenders can offer as much as Rs.37 lakh as a business loan for chartered accountants. 
Home loans – Home loan for chartered accountants offer up to Rs.2 crore as a secured loan for purchasing or constructing a residential property. These credits usually offer an extended repayment period, which can stretch for up to 240 months.
Loan against property – Loan against property is a form of secured loan that offers zero-end use restrictions. These can be utilised to finance high-value purchases, overseas education, etc. Lenders offer as much as Rs.2 crore as a loan against property to eligible applicants.
There are several ways how these credits can help a CA boost their practice. Even personal loans for chartered accountants offer several unique features that make availing a credit the best option for individuals looking for a mode of financing.
What are the benefits of such credits?
Following are some of the unique advantages of a loan for chartered accountant.
High-valued credit – Loans for chartered accountant offer anything from Rs.37 lakh to Rs.2 crore as advance. Such a substantial sum can be used to start or expand one's practice. It also offers enough financial backing for a CA to follow the useful tips on how to expand a CA firm.
Easy to meet eligibility criteria – Personal, business, loan against property and home loan for chartered accountants require only minimum eligibility criteria and documentation. An applicant has to produce their KYC details, proof of income and business tenor to apply for credit. It makes the process simple and time-saving.
Flexible repayment tenor – Borrowers can choose between a repayment tenor, ranging between to 12 to 72 months for unsecured loans, and up to 240 months for secured loans, according to their repayment capability and convenience. 
Easy application and disbursement – Prospective borrowers can apply for credit online, following a simple and streamlined application process with minimum hassle. Companies like Bajaj Finserv also offer pre-approved offers to existing customers that further simplifies the entire process. This offer is available on both personal and business loans. You can check your pre-approved offer by sharing only your name and contact details online. 
Easy availability of financing has helped professionals reach their career goals with ease. The additional monetary boost allows individuals to cater to various business needs, expand their operations, adopt new client strategies for CAs, and cater to their clientele more efficiently.